7 Reasons Why You Need to Visit Panama City
When you hear the word Panama, there are a few things that could come to mind. Perhaps you picture holding a steaming cup of coffee made with beans from one of its prestigious coffee estates. Maybe instead, you're resting beachside, amid the palms, gazing out at a turquoise-hued sea.
Or, you hear Eddie Van Halen belting out his 1984 hit single of the same name (… no? Just me? Ok.).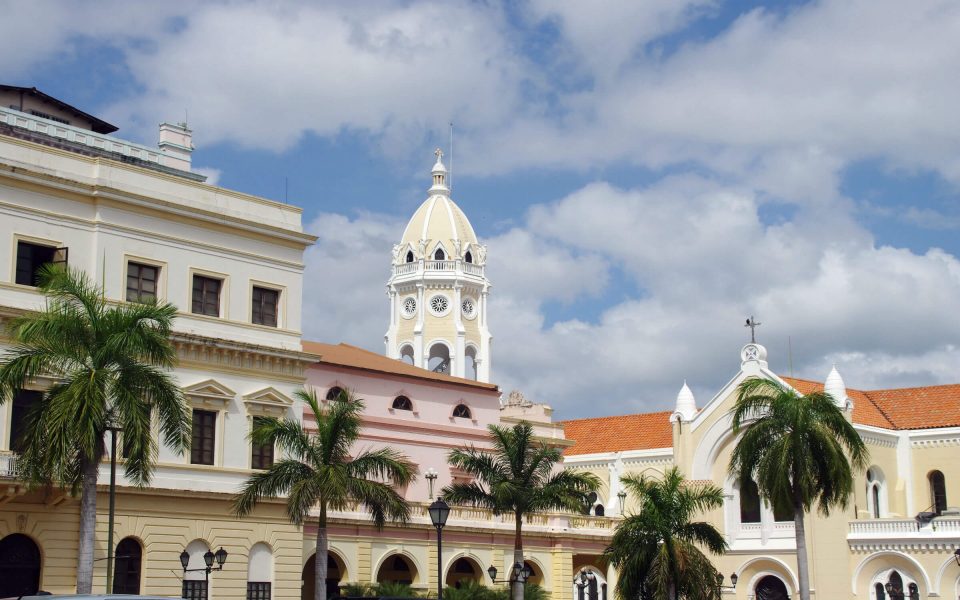 While Panama is indeed a piece of paradise and home to some of the world's best coffee plantations (and, apparently, a haven for Eighties' rockstars), its capital, Panama City, is a surprisingly urban metropolis that's infused with old-world charm: where glass skyscrapers and glitzy night clubs shoulder up with Colonial-era landmarks and cobblestone streets. 
Throw into the mix a healthy dose of tropical vibes, and the experience is one that's both bustling and laid-back in equal measure. 
Panama City is your first stop before exploring the country's jungles and pampering yourself in coastal bliss. Here are my reasons why you should visit now before the word gets out about this city on the rise. 
A Tale of Two Oceans
Panama's eponymous and iconic canal has shaped the world as we know it. Traversing the land bridge known as the isthmus of Panama, it's played a central role in economics as a hub for global trade.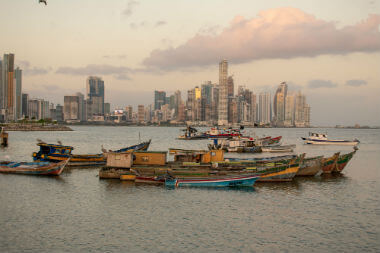 More interesting, however, is its role in natural history, having divided the Pacific from the Atlantic Ocean, and at once, uniting the flora and fauna of North and South America. 
The idea to build the canal dates back as early as 1534, but the French made the first attempt in 1881. The United States took over the project in 1904 after the French faced engineering issues and bankruptcy.
For more context on its storied past, there's the Panama Canal Museum in the historic centre that walks visitors through its history and construction. You should also try to time your visit to the canal when a large cargo ship is passing through to the see the locks in action.
See For Yourself
Panama has reincarnated itself many times over the years. On B&R's Panama Active Expedition, find out firsthand how the first fort to ever be established in the Americas, and the last country to be recognized, is again forging ahead with a new identity: a world leader in adventure.
DETAILED ITINERARY
Casco Viejo: The Heart of Panama City
The Casco Viejo (also known as Casco Antiguo or San Felipe) is Panama City's old quarter. Pastel Colonial homes adorned with balconies bursting with flowers and plants line its narrow pedestrian-friendly streets, making the district perfectly walkable—not to mention photographable!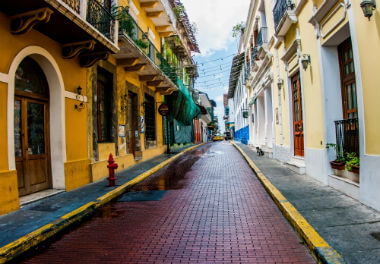 Panama City's vibrant history comes to life in the Casco Viejo. It was built in 1673 after pirates ransacked the original Panama City, Panama Viejo, which lies northeast of the neighbourhood, in 1661. Listed a UNESCO World Heritage Site, this up-and-coming barrio is a delightful place to wander, marvel at Spanish-inspired architecture and pause for a coffee or cocktail.
Whimsical Architecture
Contrasting the archways and stucco walls of the historic quarter are the contemporary structures that rise from the city's business district, like the F&F Tower. Also known as El Tornillo, this twisting and turning glass skyscraper is an icon of the Panama City skyline.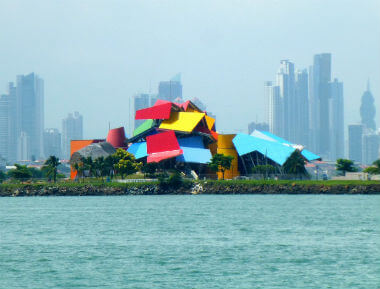 Down on the Amador Causeway, the second longest boardwalk in the city that connects the islands of Naos, Perico, Culebra and Flamenco, is the Biomuseo.
This eye-catching and avant-garde building was designed by the renowned architect Frank Gehry, whose other works include the Guggenheim in Bilbao and the Foundation Louis Vuitton in Paris.
For his only work in Latin America, Gehry was inspired by the story of the isthmus of Panama rising from the sea to unify two continents, divide the ocean and change the planet's biodiversity forever. It's only suiting that the Biomuseo features exhibitions on Panama's incredible flora and fauna over its eight galleries, as well as outdoor exhibits displayed in the botanical gardens.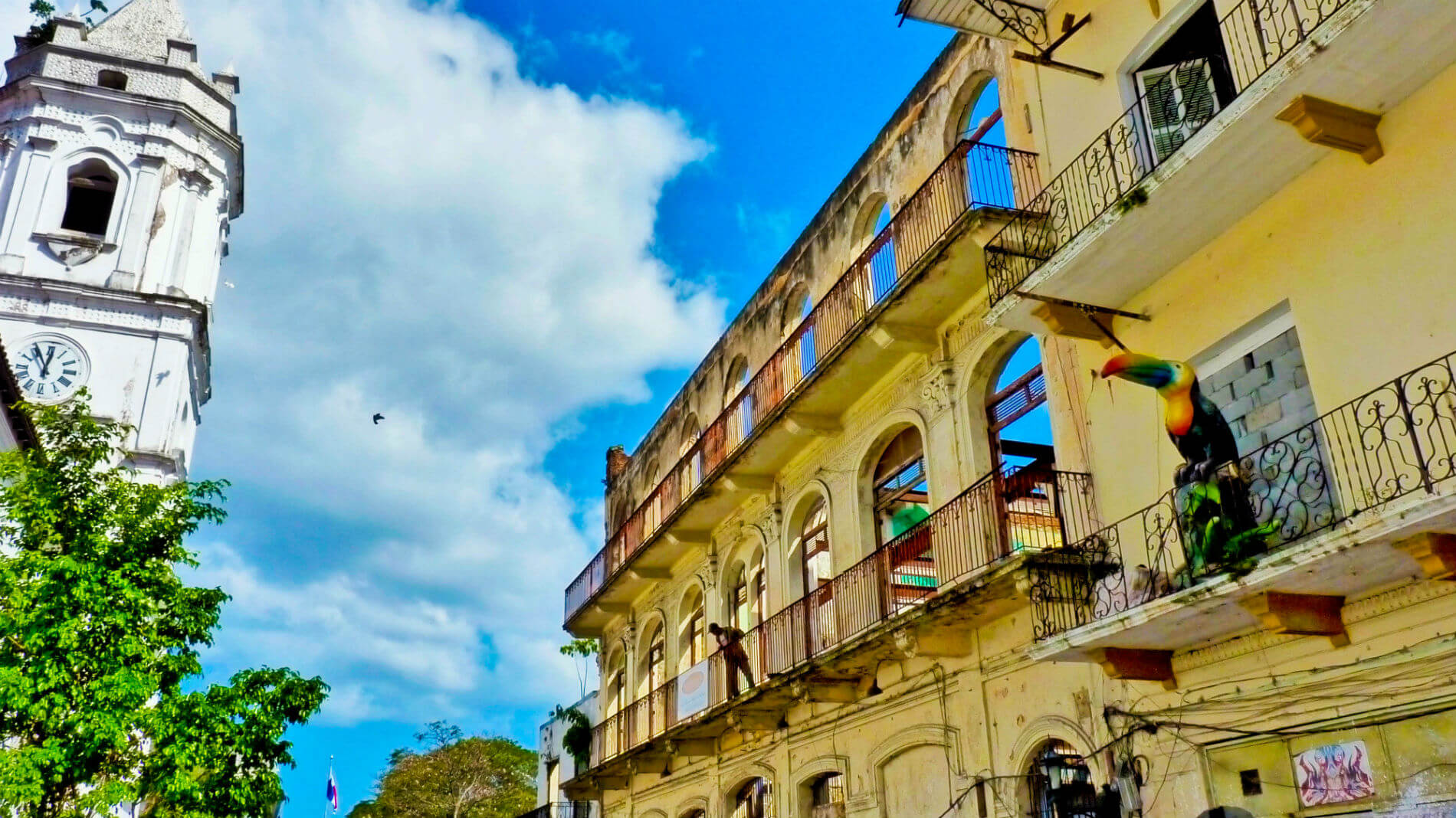 Vestiges of Panama Viejo
History wasn't so kind to Panama Viejo, the first Panama City, which today rests approximately 6 km (4 mi.) from the city centre.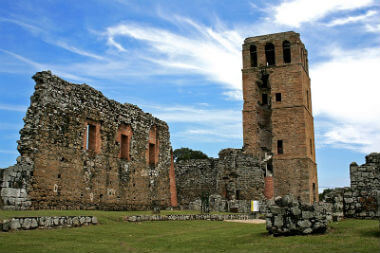 After facing near destruction during a pirate invasion in the 17th century, the country was forced to rebuild its capital in a different location, which is now the Casco Viejo. 
The ruins of Panama Viejo are a stark contrast to the modern suburb that surrounds them. Many are still mostly intact, such as the Catedral de Nuestra Senora de la Asuncion (pictured right). 
Along with the 'newer' historic centre Casco Viejo, Panama Viejo is a World Heritage Site protected under UNESCO.
Wildlife in the City
You don't need to go far to experience the incredible biodiversity of Panama has to offer. The Parque Natural Metropolitano, located not far from the downtown centre, is a 265-hectare urban jungle teeming with wildlife. There are two loop walks you can take on here, with panoramic views over the city as your reward.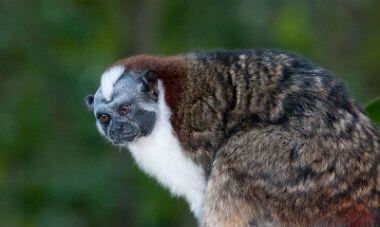 Nature-lovers can scope out tropical bird species like toucans and macaws, and other native creatures, like the adorable Geoffroy's Tamarin.
Other furry friends you might spot on include tití monkeys, white-tailed deer and sloths chilling out in the trees. Of the not-so-furry variety, keep your eyes peeled for reptiles like tortoises and iguanas.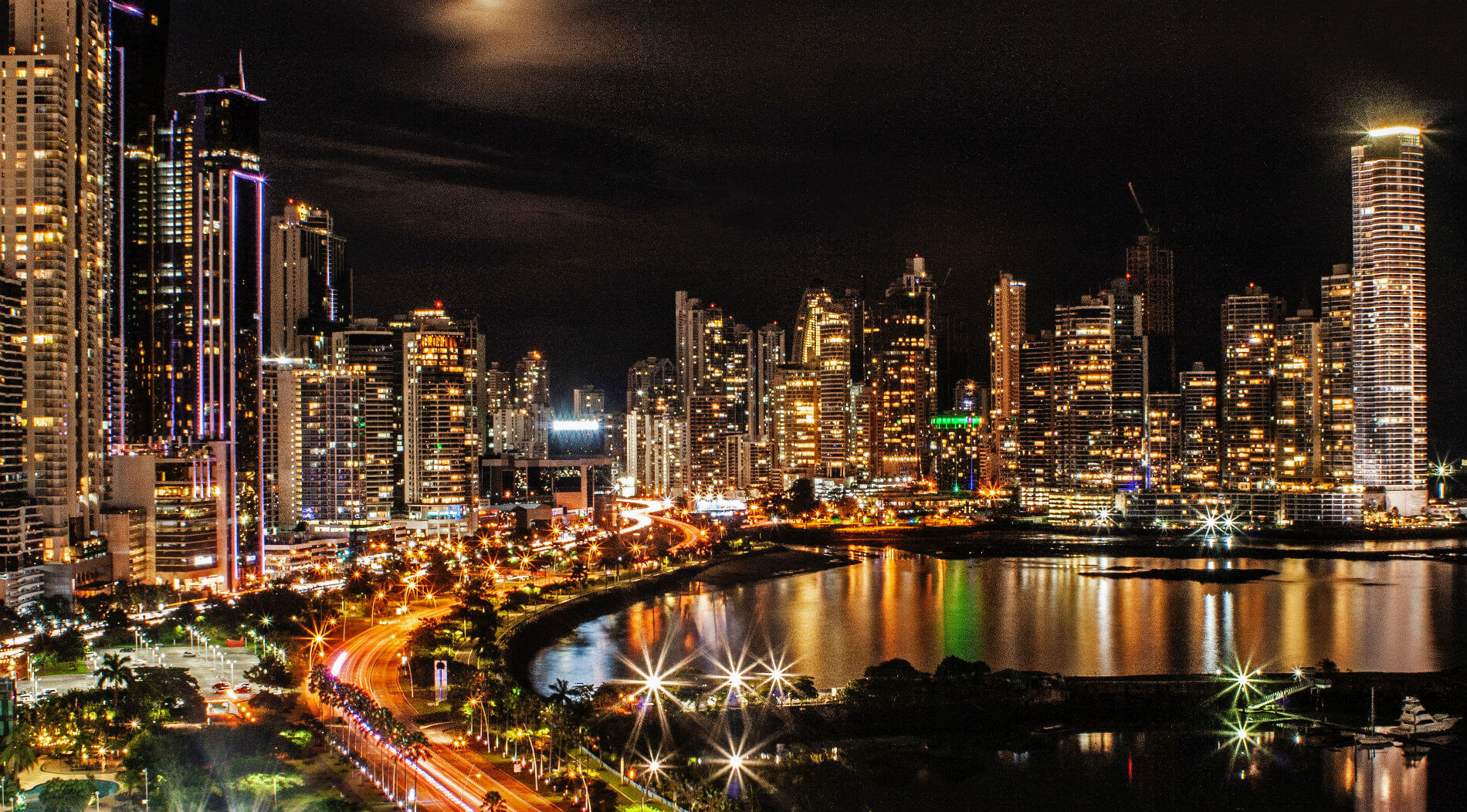 Teatro Nacional: Neoclassic Splendour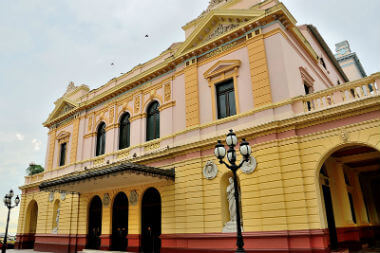 Panama City's Teatro Nacional is the embodiment of elegance. While its modest pale yellow and pink facade fit in effortlessly with the other buildings of the Casco Viejo, inside lies a dazzling display of opulent gold balconies, red curtains and a glass chandelier lighting the room in a soft glow.
Don't forget to look up for a glimpse of a beautifully frescoed ceiling, painted by one of Panama's most celebrated artists, Roberto Lewis.
You can stop by for a tour and get a view over the city from the balcony or, even better, book tickets for one of the theatre's performances.
Panamanian Flavours and Exclusive Treats
Coffee, chocolate, sugar cane and tropical fruits—some of the best things in life are harvested right in Panama's backyard.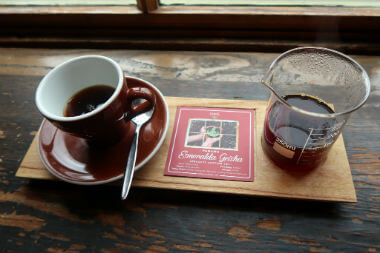 Its highly coveted coffee bean, the Geisha bean, is perhaps the country's most elite export. Coming in at over 600 USD a pound, Geisha is the most expensive coffee in the world.
What better place to sample this silky-smooth and fruity java than straight from the source? Expect a cup to set you back around 9 USD (a steal versus 18 USD in New York City) and your tastebuds to savour the best coffee they've ever tasted.
As for the food, Afro-Caribbean, Latin American and European influences combine to make up some of the country's top dishes, like stuffed yuca fritters and sancocho, a hearty chicken soup.
Given Panama's position between ocean and sea, it only makes sense that seafood here is at its prime. Make sure you head down to the seafood market at the Cinta Costera, a walkway seated on the water, for the best Panamanian ceviche, seasoned with paprika, coriander and ají chombo pepper.
As Panama turns its gaze toward becoming a leader in outdoor and adventure travel, much like its Westerly neighbour Costa Rica, you can expect to see tourism here boom. For now, we're the first active travel outfitter forging paths through its virgin landscapes — so join us and our trailblazing spirit, and see what adventure awaits.
JOIN MORE THAN 70,000 FELLOW WANDERERS