Notes From the Road:


Patagonia Walking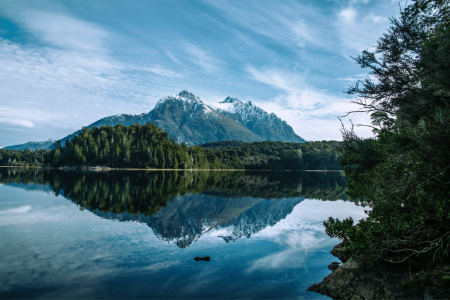 All it took was reading In Patagonia by Bruce Chatwin for the first time and I was hooked.
It would take me another two decades to finally get there, albeit briefly, but that was quickly followed by a couple of longer trips that still have me itching to get back. What is it about this place that exerts such a draw? Explorers, naturalists, adventurers, outlaws and fortune seekers have found themselves pulled here for centuries, sometimes never to return.
For B&R, the pull was first felt in the mid-90s. We've continued flirting with this vast tract of land since that initial dalliance, but with our 50th Anniversary upon us and some of our most memorable trips emerging from the archives, returning to a place with such an undeniable pull was a no-brainer.
Discover A New Side of the Andes
On our Lakes & Volcanoes Active Expedition, explore the serene Lakes Region of Argentina, the Alpine feel of Bariloche, the warmth of the Mapuche culture as you paddle, trek, and hike your way through to the volcanoes of Chile.
DETAILED ITINERARY
Magic and Majesty
The immensity of scale and the sense of isolation can be overwhelming, but the landscapes are truly breathtaking. Mountains and valleys, rivers and plains stretching out seemingly indefinitely reveal themselves through breaks in the cloud, behind violent rain squalls or sometimes just framed by nothing more than shockingly blue skies. There is a real sense of magic and majesty that emanates from every rock and blade of grass here.

Estancias and gauchos provide the most visible human element to Patagonia, immigrants from Europe having mixed with indigenous peoples to try and eke out a living from the land. These (often European-looking) farms dot the landscape and are like islands amongst the immensity of open land. Even during the boom years of farming, life here was hard but the rewards could be said to compensate. The estancias are larger now, conservation and tourism having become important, but the sight of abandoned buildings is not uncommon.
The days of early European exploration and the written accounts of Magellan through to Darwin saw the mapping and our understanding of the land we call Patagonia grow as never before or after. That said, it is the easiest of things to be on a hike, just minutes away from the luxury of a lodge, and imagine yourself pioneering a path through unexplored land.
JOIN MORE THAN 70,000 FELLOW WANDERERS