5 Must-See


Galapagos Animals

With an animal population that attracted no less an authority than Charles Darwin, the Galapagos Islands are among the world's most exotic wildlife playgrounds. And because the majority of Galapagos animals are not native to the islands (most species originally floated to the island on logs or plant beds), the resulting population is as diverse as it is fascinating.
---
Blue-Footed Booby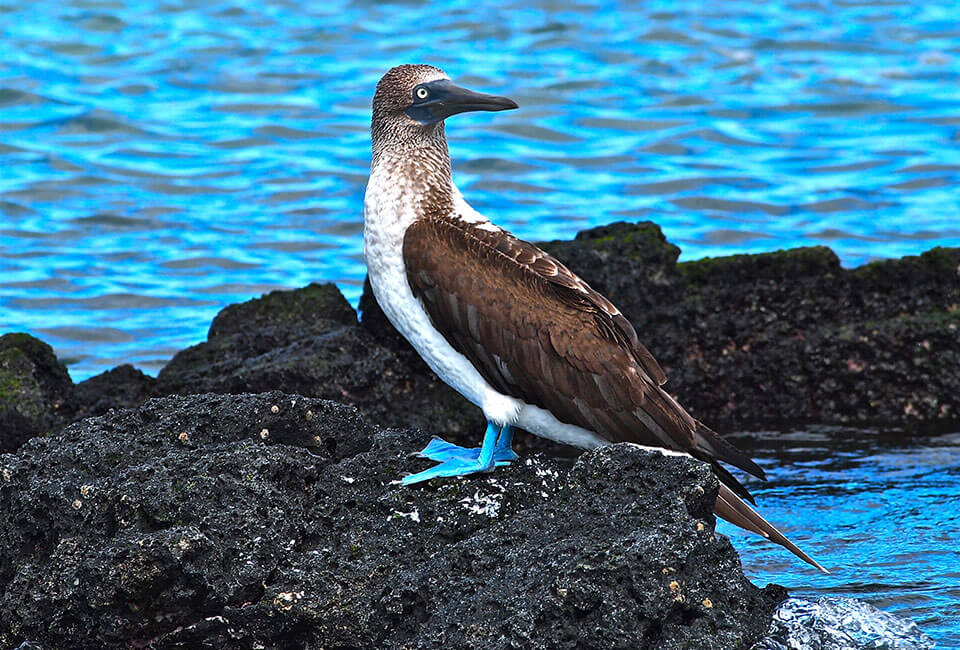 Their distinctly coloured appendages are for more than great photo ops. In an elaborate mating ritual, males display their feet by lifting them up and down while strutting before the female. It's an impressive ritual, but I can tell you from personal experience (and my wife can corroborate) that it's less successful for human males.
---
Iguanas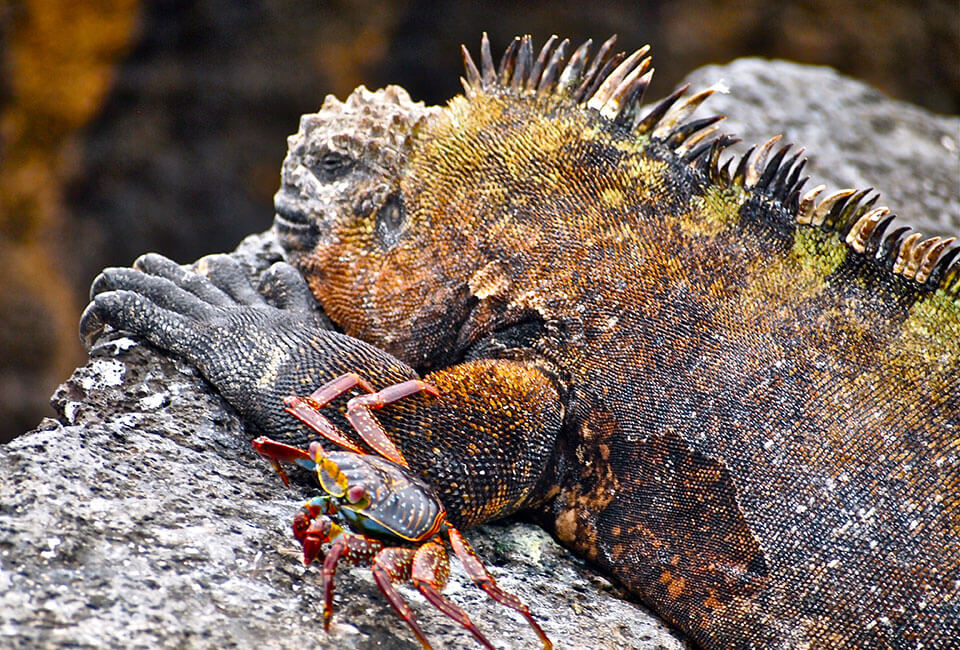 Galapagos land iguanas belong to a genus known as conolophus, which is Greek for "spiny crest." (One look at the picture at left and you can probably guess why.) Visually the iguanas are something to behold, but don't tell that to Darwin, who called them "ugly animals," before elaborating, "from their low facial angle they have a singularly stupid appearance." Not cool, Darwin. Not cool.
Don't Miss Out!
The Galapagos Islands are a modern-day Eden, and as you can imagine, space books up quickly, so be sure to reserve your space. Check out an itinerary below, or email veronika.macas@butterfield.com for more info.
DETAILED ITINERARY
Sea Lions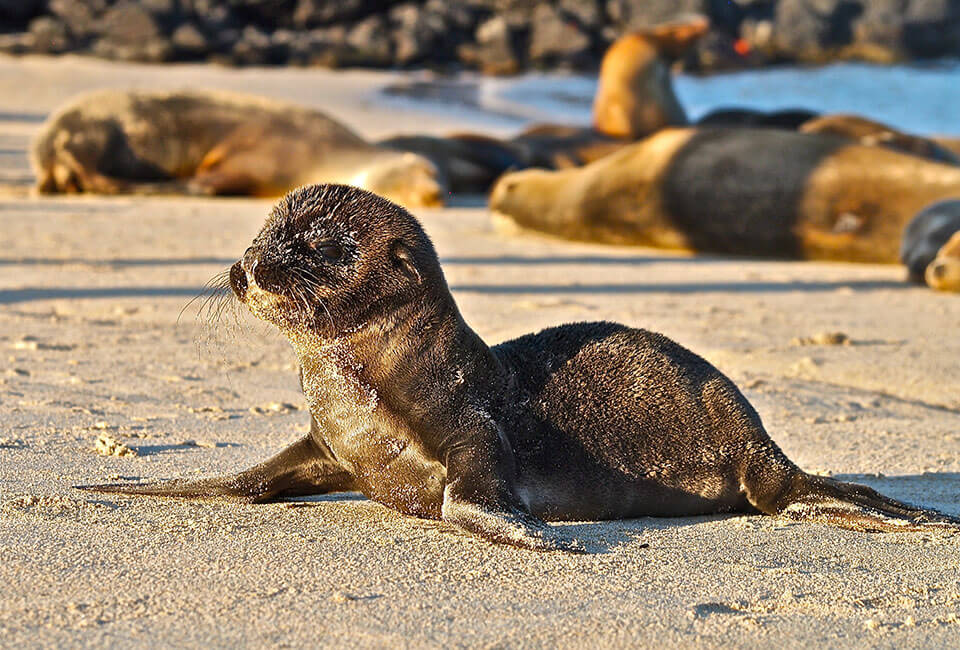 They may be named after lions, but these guys probably have more in common with your family dog than the king of the jungle. Known as the islands' "welcoming party," sea lions can often be found sunbathing on the shore (though I sometimes worry they're not using enough SPF) and have a playful nature that makes them a hit with travellers.
---
Giant Tortoises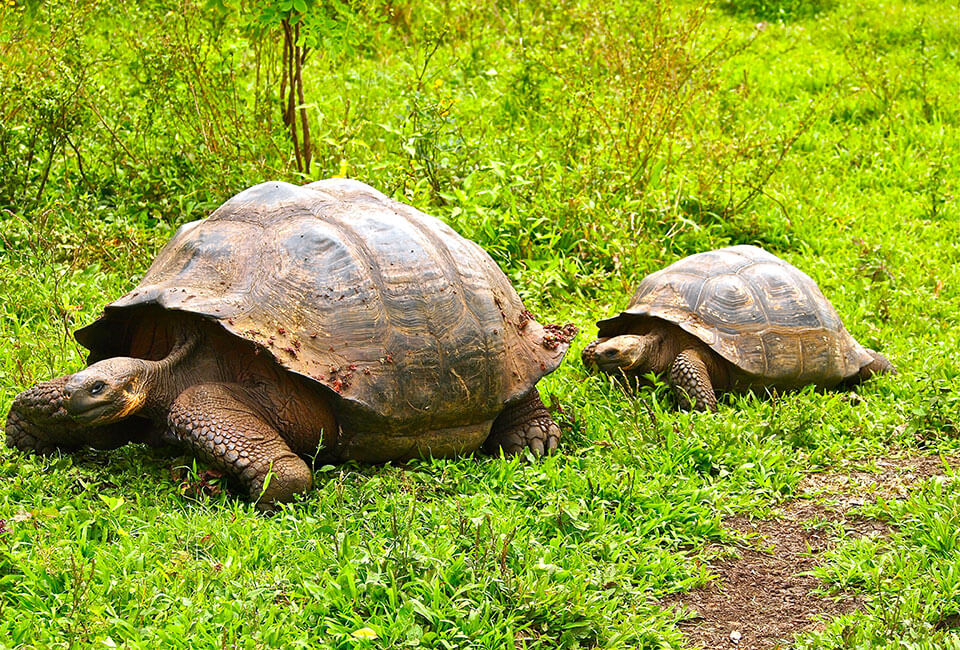 If you haven't seen them in person, believe me: "giant" is an apt name for these behemoths, which can weigh nearly 900 lb and reach lengths of 5'9″! Their historical importance looms perhaps even larger: Darwin's observation of differences between highland and lowland species helped him develop his theory of evolution.
---
Penguins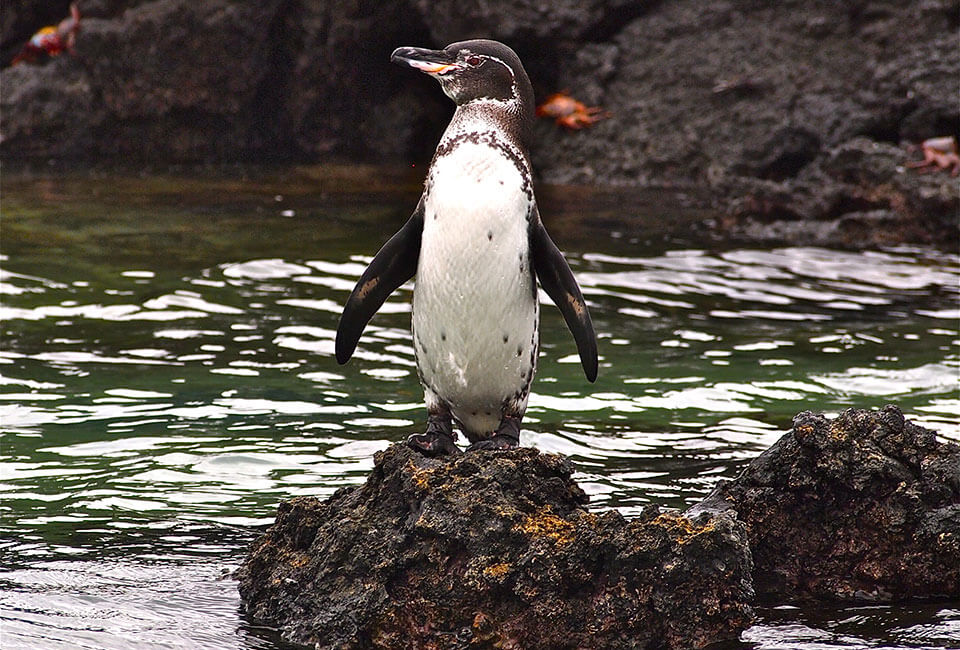 The best-dressed bird in the biz isn't exclusive to arctic climates. A cousin of South Africa's banded penguins, Galapagos penguins are the only breed to live above the equator. They're able to survive there thanks to the cool temperatures brought in by ocean currents.
JOIN MORE THAN 70,000 FELLOW WANDERERS