Know Before You Go:


Morocco Travel Tips
"But, what's it really like?" As invigorating and intoxicating as it is to explore an unknown land, it can be a tad daunting to go in completely blind.
That's where we come in.
We pose some essential questions and arm you with the answers of our regional experts to help you get in deep and up close. This time around, we've revealed the must-knows about Morocco.
---
Morocco Travel Tips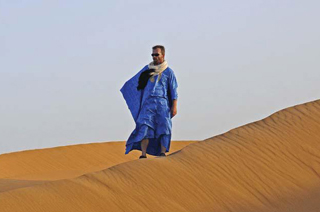 I have to admit, I'm not too familiar with the country. Is Morocco safe to visit?
In a word: Yes! Morocco welcomes all guests. With close proximity to Europe and diverse culture, you'll find travellers from across the globe strolling the streets year-round. In fact, Morocco's relationship with the U.S. dates back to 1777, when Morocco was the first nation to officially recognize the newly born United States of America as an independent nation, and the friendship between the two countries has continued ever since.
Can I venture into Marrakech alone, or is it best to only go with a guide?
Marrakech is THE capital of tourism for the kingdom and a bustling city with many tourist-friendly areas. Take the same precautions that you would while exploring any new city, but everybody is more than welcome. (If you're travelling with B&R and interested in guided tours, feel free to contact our Travel Advisors.)
Do I need a visa to enter Morocco?
No, a visa is not required for Morocco.
Do I need any medication or vaccinations before going?
Yes. The Centers for Disease Control and Prevention recommends vaccinations for most travellers to Morocco. Click here for details.
What's the climate in Morocco like?
The flowers bloom in late February, while March and April provide great weather for cycling, as the countryside is green and lush. With very warm summers, October and November are best for late in the year, with cooler daytime highs of 70 to 80 degrees Fahrenheit.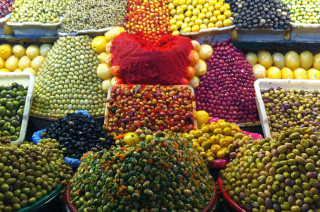 Crucial question: what's the food like?
The green star in the Moroccan flag may as well be a Michelin Star. Morocco is the culinary hub of North Africa, home to a wide variety of fruits vegetables and (of course) spices! Be sure to enjoy some Tagine, the traditional way to cook foods in Morocco. With olive oil as a base, veggies are cooked long and slowly, almost like in a pressure cooker. (We also highly recommend the mint tea.) If you're travelling with B&R, many of the hotels feature chefs with French or other international influences, who offer dishes both diverse and delicious.
And the wine?
The local wines are a pleasant surprise! Considered to have the best natural potential for producing quality wines, Moroccan reds are quite enjoyable. In addition, some famous French winemakers, like Alain Graillot or Charles Mélia from the Côte du Rhône, have created domains or given their precious advice to local producers.
How much do I have to worry about snakes?
Not much at all. The only place we've ever seen snakes was on the Jemaa el-Fnaa in Marrakech, and they're only there for show and can be avoided.
Morocco with B&R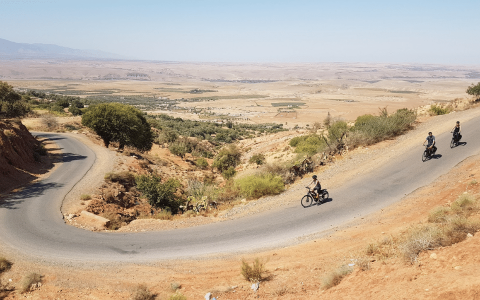 B&R's Morocco E-Biking Trip seems great. What are the highlights?
Morocco is one of our oldest friends—the land, in fact, where the idea of a B&R expedition was born. We saw a stunning country beautifully suited to our penchant for pedalling and knew we absolutely had to introduce it to our travellers. Today, we give you the very best that a luxury Morocco bike tour has to offer—magical Marrakech, Berber villages, stunning oases, fabulous food, a Kasbah hotel, the High Atlas Mountains and an absolutely unforgettable riad stay in incredible Essaouira—all combined with an electric-assist bike that makes the aforementioned pedalling a sheer pleasure.
What's the terrain like? Is it well suited for biking?
Biking is still one of the most popular modes of transportation in Morocco. On our trips, we use high-quality e-bikes that provide electric assistance whenever you want it. Each bike is programmed for a specific maximum speed that can be optimized while riding. Our fleet boasts sporty, road-focused bikes with skinny tires, a low-step frame and a very efficient e-system. The bike is incredibly lightweight (for an e-bike), and its clever design makes it extremely comfortable to ride. While there are a few hills along the way, the roads we use are not busy.
Are all types of dress acceptable?
As tourists and non-Muslims, we can wear whatever we want without fear of offending anybody. Even while biking in the countryside, any kind of outfit is OK. (Of course, in the interest of respect, sometimes it's better to be a little more covered, but there is no real dress code when biking.) At dinner in some of the nice places we stay, it's nice maybe to have a jacket or a beautiful dress, but even their "smart casual" could sometimes be overdressed!
Will there be van support like on B&R's European trips?
Absolutely. Our local drivers' have been in the B&R family for decades and are always a popular bunch on trip.
JOIN MORE THAN 70,000 FELLOW WANDERERS