The 11 Best Museums in Barcelona
The capital of Catalonia and one of the world's great cities, Barcelona hums with energy all its own. It's a place of endless inspiration no matter where you look.
Feast your eyes upon the obvious (and not-so-obvious) works of art and imagination around the city, whether it's humble street art, a large-scale installation or Barcelona's eclectic mix of architectural styles—the iconic Sagrada Família or the decidedly modern, glass-clad Torre Glòries—it's an open-air museum in itself.
Rainy-day option or not, there are plenty of spectacular museums in the city to while your time away at, and here are the best of the bunch.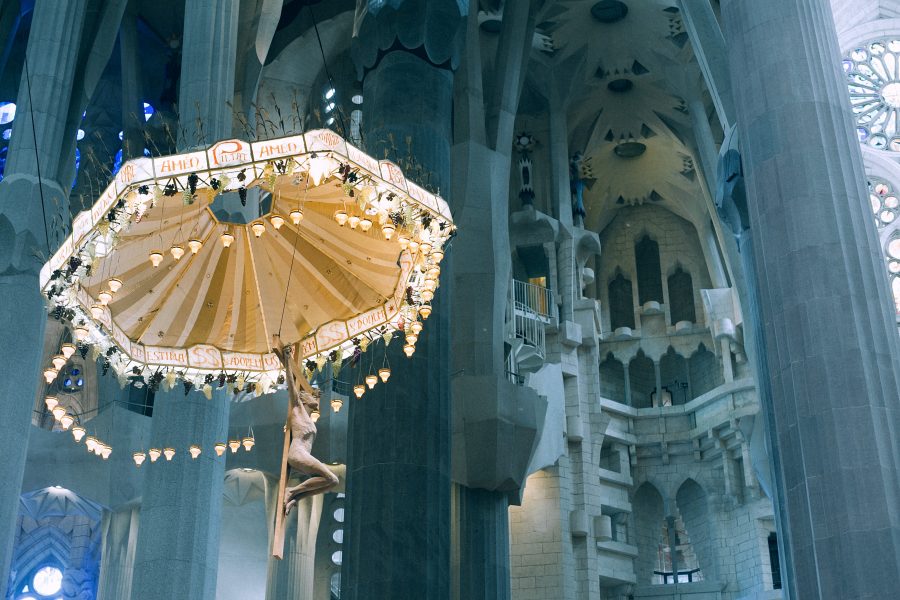 For Art Lovers
The National Museum of Catalan art is located in the city's national palace on Montjuïc hill. Climb the steps and marvel at the waterfalls and fountains surrounding the palace, which devotes itself to art spanning the 12th to the 20th centuries. From the Romanesque collection to Gothic art, Renaissance to Baroque, you will also see Spanish and European art from Gaudi, Picasso, El Greco, Rubens, Tintoretto, Goya, Cranach, Fragonard, and much more.
Experience Catalonia With B&R
Scheduled Group Biking Trip
From your bike, you can see the peaks of the Pyrénées looming on the horizon as volcanic flats stretch out ahead, leading to unbelievably pastoral fields. This is no dream. On our Costa Brava Biking trip, the unexpected happens every day.
DETAILED ITINERARY
Private Group Biking Trip
Pedal with the peloton of your own choosing as you stretch your legs through the Pyrénées on our private Costa Brava Biking trip. Sweep through Roman villages and Dali's real-life inspirations—you'll melt like a clock for this sensuous region.
DETAILED ITINERARY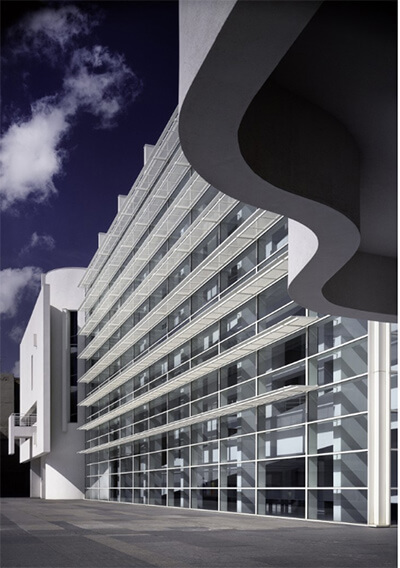 Located in a massive Richard Meier-designed building, this ever-rotating collection (there are 5,000 works in the archives alone) highlights contemporary art from Catalan and Spanish artists, along with international heavy hitters like Basquiat, Klee, Warhol, and many, many more.
This contemporary art space holds more than 800 works of art, housed in a 12,000 square-foot space that is a former textile factory. Designed in 1911 by the Catalan architect Josep Puig i Cadafalch, it's a great modernist building, itself, adorned by a hanging garden. Photography, contemporary painting and multimedia shows are ever-rotating. The shop, filled with books, is also worth a stop for a browse.
Singular Visions
Immerse yourself in the world of each artist's unique creations, with museums focusing on the span of these three Spanish greats.
With more than 4,200 works from this master of 20thC art, the Picasso Museum, first opened in 1963, is housed in five adjoining palaces in the La Ribera neighbourhood. This was the first museum dedicated to Picasso's work, and the only one created during his lifetime. You'll also see Picasso's unique riff and homage to Velazquez's iconic Las Meninas, along with a whole series of studies based upon it, the only surviving series of Picasso that remains intact.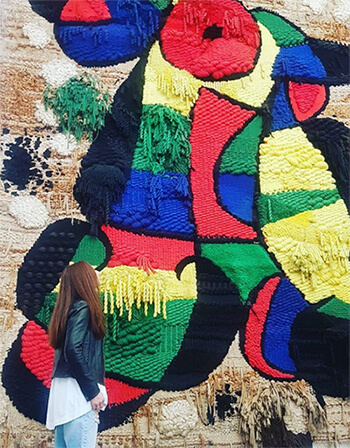 A centre established by the artist himself, the Fundació Joan Miró sits on top of Montjuïc inside a building designed by Josep Lluis Sert, an architect and city planner, also from Catalonia. Within, over 14,000 bold works by Miró can be found across many mediums—sculpture, paint, textile, ceramics, prints, drawings and more, this comprehensive collection also highlights the work from other contemporary artists of the more recent past to the present.
One of the foremost Catalan artists to emerge in the years following the Second World War, this dedicated museum highlights the paintings, sculptures, and art theories of Antoni Tàpies. Known for its use of mixed media and found materials with a touch of Surrealism and Dadaism, you can't miss the building, as it's decorated on top with a wiry sculpture that resembles a cloudlike scribble.
Design & Culture
Spain's largest cultural centre opened in 1994, on the site of a former almshouse built in 1802. Today, it explores themes related to urban culture and the city, with numerous exhibition spaces, an auditorium, lecture rooms and a theatre. Here, explore film exhibits, lectures, debates, and audiovisual works. The courtyard transforms in the summer months into an open-air venue, complete with live music and cinema nights.
A city innately linked with design, this new-ish museum combines the holdings of former museums under one roof. That's 70,000 objects in the collection, which showcase items in decorative arts, home items, graphic design, textiles, clothing, and jewelry. Next to the lipstick-shaped Torre Glòries, it is the only state museum that commemorates Spanish industrial design.
Great for Families
This is the largest science museum in Europe, and it doesn't disappoint: the massive museum incorporates a planetarium, interactive exhibits both permanent and temporary and some great design. Explore four different types of zones: the environment, nature, science and space. Some highlights include an Amazon rainforest zone, a geological wall, and more.
Transport yourself to a time when domination of the sea determined a nation's destiny. Set at the Gothic royal shipyards at the end of La Rambla, dive into Spanish maritime history, artifacts, ships and boats. You'll see a full-scale replica of a 16thC ship galley (along with imagining its squalid, inhumane conditions), as well as be able to board a four-masted schooner dating from 1918 docked at the harbour.
Step into the natural world in the 'blue museum', so named for the triangular blue building it's housed in, designed by architects Herzog & de Meuron. Within, explore the history of life on Earth, along with specimens of animals, plants, and minerals—which include dinosaur fossils and even a skeleton of a one-tonne whale that washed up in Catalonia in 1862.
Bonus: The Genius of Gaudí
It would be impossible to consider the contributions of Antoni Gaudí, whose whimsical, three-dimensional buildings capture and embody the kinetic energy of the city itself.
It's all here, from his first important building, Casa Vicens, along with countless others—Casa Batlló, the undulating whimsy of Park Güell to the sculptural El Pedrera and his masterpiece, the still-to-be-finished Sagrada Família church. The aesthetic and emotional landscape of Barcelona would be a sorry sight without his incredible buildings (of which there are eleven in total).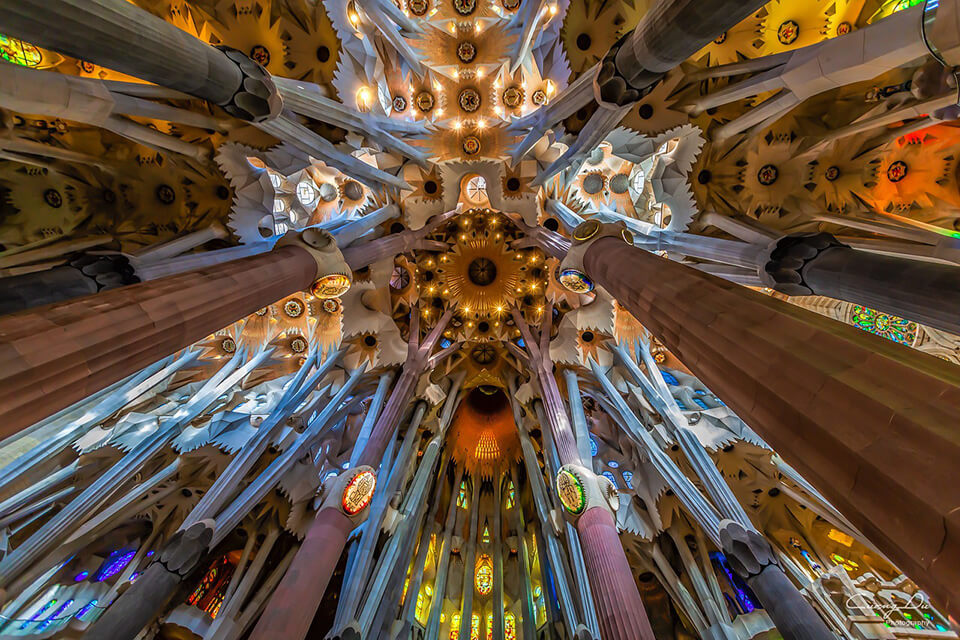 JOIN MORE THAN 70,000 FELLOW WANDERERS