An Insider's Guide to Vienna:

How to Spend 24 Hours in The Imperial City
One of the things Vienna has going for is its seemingly perennial reputation as the most liveable city in the world.
Certainly, the Imperial City is beautiful and old-world, with its Baroque palaces and elegant looks: but it's also energetic, cosmopolitan, and modern, bubbling with an energy and an incredible arts scene.
Everything seems to work beautifully in Vienna. (For the record, there are no 'ugly' or run-down parts of the city, either). There's that innately Teutonic sense of timing and precision that means everything runs on time and works wonderfully, but there's also a sensibility and appreciation for culture, the arts, and the human spirit in this city.
It's also eminently walkable, bikeable, and blessed with excellent public transport. Here are a few ways to take in the essential pleasures of Viennese life, and how I'd spend an ideal day wandering its streets.
Quintessentially Viennese: The Wine Gardens of Vienna
One of my very favourite things about living in Vienna? The heurigen (singular, 'heuriger'). Incredible winelands are found just on the outskirts of the city. (I like to think that this is one of the key reasons Vienna is so eminently liveable).
A heuriger is a wine garden, owned by a family-run winemaker. It's always filled with local regulars year-round, who come for an hour or two in the evening to drink a bit of wine, have a chat, and listen to, in most cases, live music or singing, and have a simple bite to eat.
This typical Viennese pastime was created by Emperor Franz Josef, who passed a law allowing these family winemakers to sell their wine directly to the public, and serve food alongside it. 'Heurige' is an abbreviation of 'heuriger Wein'—'this year's wine'—and it allows winemakers to sell their young wines straight to the public.
Centuries of Coffee Culture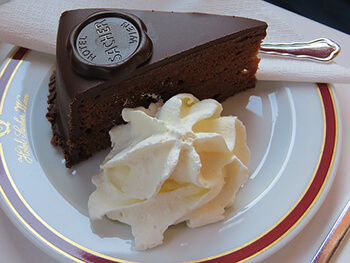 It's said that retreating Ottoman soldiers left a few sacks of beans behind in 1683 after a failed siege, leaving behind the accidental 'gift' of coffee.
The very first coffee house was opened in 1685, and since then, these rich cultural institutions have served as the backbone of Viennese life, not without their own ebb and flow in popularity over the years.
Unlike the grab-and-go speedy coffee shops that many of us in big cities are used to, a Viennese coffee shop is a place where you're encouraged to linger.
See for Yourself
Two must-see European capitals on one magnificent trip—why not? On our Prague to Vienna Biking trip, start in boho-chic Prague and end in elegant Vienna. In between, take in miles of riverside rides past row up on row of vineyards. Glass of Grüner, anyone?
DETAILED ITINERARY
For the price of one cup of coffee (or one of the spectacular little cakes and tarts that are such a mainstay in Vienna), browse international newspapers, and let the morning (or afternoon) unfold before you, with no hurry to go anywhere or do anything in particular.
Write a postcard, take in the atmosphere, and enjoy the unfurling of your day in a completely relaxed and unhurried manner.
At night, it isn't uncommon to hear live piano music; what a treat. Here are a few coffee shops that are worth noting for their traditional atmosphere.
For a real 'local' experience (read: not 'luxury', simply authentic) head to any Aida café for a slice of Viennese life.
They're ultra-retro, but not in a 'fake' way; they've simply never changed over the years. And, as such, you'll also see a fascinating cross-section of ordinary folks: pensioners, grandmothers, students.
A Viennese tradition since 1913, get the coffee (always served with whipped cream!), enjoy the cake, and watch people come and go. (The waiters are also whimsically clad in pink outfits!) The best location for people-watching is on Stephansplatz, the central square by St. Stephan's Cathedral. It's an utterly unique experience.
Come for the over-the-top cakes and the cozy décor; and that European stereotype—traditionally grumpy waiters. With its rich interior, vaulted ceilings and cozy red chairs, step right into a different time.
As with all things in Vienna, set aside a few hours to spend here at your leisure. At night, you're also likely to encounter live piano music while you sip and savour.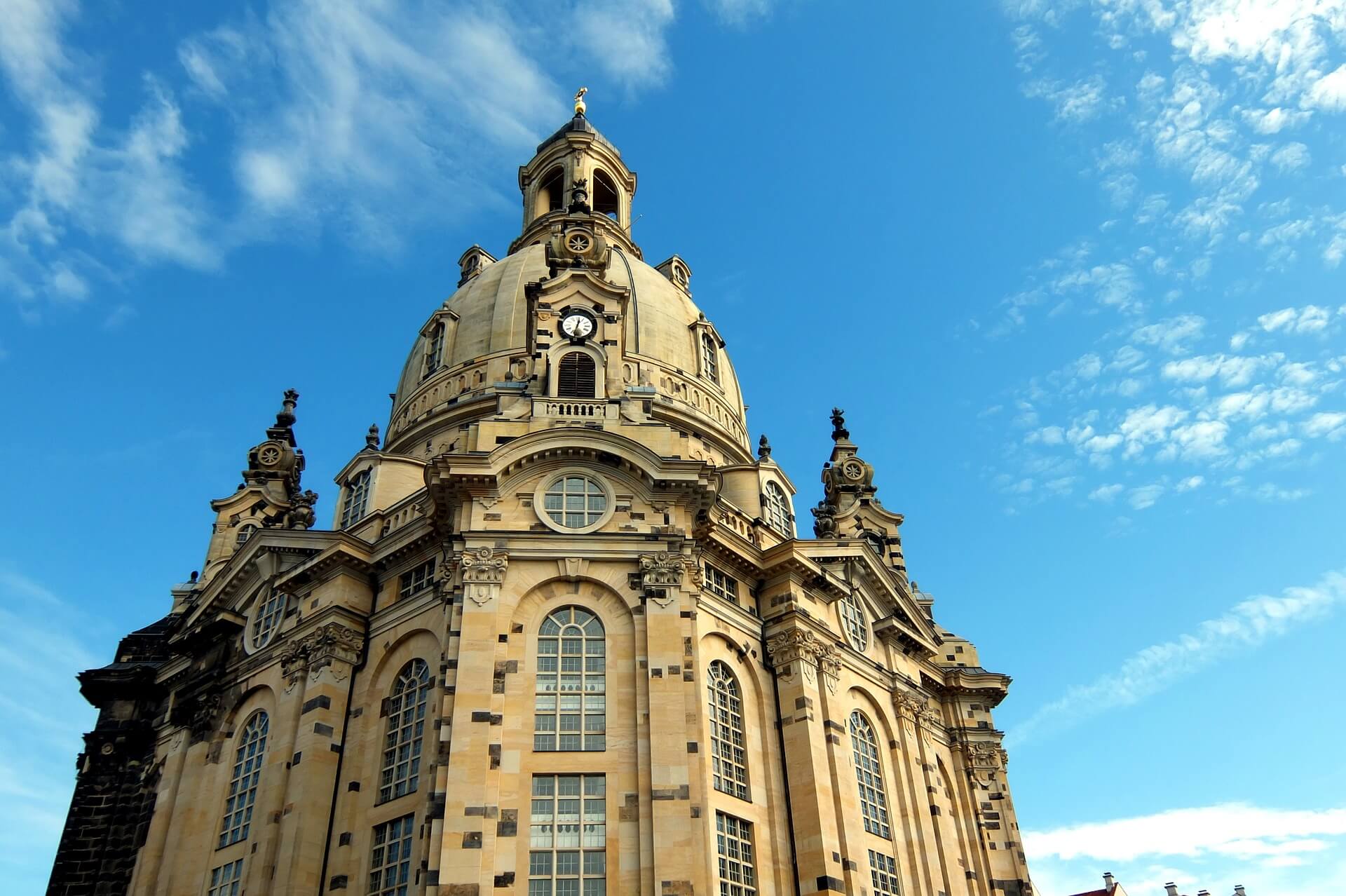 A Perfect Saturday
Stop by the city market, the Naschmarkt, located at the Wienzeile over the Wien River, is an excellent place to stop for a casual lunch or a glass of wine among locals doing their Saturday morning shopping.
From fresh produce to quick bites featuring Austrian and ethnic cuisine in more than 120 stalls, it's excellent for people-watching. Come in the morning or afternoon six days out of the week (it's closed on Sundays).
If you can visit on a Saturday when a huge, famous weekly flea market takes place here as well. There are two restaurants I recommend in the market, included below.
At the far end of the Naschmarkt, you'll find this Israeli and Middle Eastern eatery in the heart of it. I recommend it for a casual lunch or even for dinner.
Looking for something other than schnitzel? Head to Nautilus for some of the best fish in town. With a wide selection of different house specialties, platters, it's a restaurant I recommend both for lunch or dinner; either way, the room is lively and quite the scene!
The Perfect Sunday: Stroll in the Park
The ideal Sunday pursuit, when most shops are closed and the city retains a sleepier vibe, the Stadtpark (City Park) is green and elegant, located at the edge of the city centre was first established in 1862.
Here, you'll find the famous golden statue of Johann Strauss on his violin, a big attraction, but look out for other composers' monuments as you stroll; Franz Schubert is also featured here.
Steirereck and Meierei
Traditionally known as the best restaurant in Austria, Steirereck wholly deserves its two-star status. With an incredible location all to itself in the heart of the Stadtpark, this family-run restaurant features chef Heinz Reitbauer's 'neo-Austrian' cuisine—all with ingredients sourced from his family farm.
The bottom floor of the restaurant houses a bistro called the Meierei, which is more casual but equally good; it's also the perfect spot to sit on a sunny afternoon, as it faces west into the park. Enjoy some red wine with an incredible selection of cheeses, or go for the classic Viennese coffee-with-cake ritual.
Golden Quarter
Located in the city's historic First District, itself a UNESCO World Heritage Site, and located between St. Stephen's Cathedral and the Stock Exchange, you'll find this luxurious shopping district in the most historic quarter. All the major European luxury brands are here, plus some local surprises.
The Second District: Bohemian & Local
Across the Danube canal from the First District, this hip enclave is filled with artists and students. Formerly the main Jewish quarter, while you may still see orthodox Jews on your visit, it's mixed with Muslims, students, artists and other hipsters.
Another worthwhile local market, the Karmelitermarkt, is worth a visit for a genuine experience with less of the tourist crowds. You'll find a lot of new galleries, shops, and bars in the area as well.
JOIN MORE THAN 70,000 FELLOW WANDERERS