Insider's Guide:


6 of our Favourite
Things to Do in Lisbon

Spend one day experiencing the litany of things to do in Lisbon and you'll quickly come to understand why Portugal's capital has become one of Europe's – and quite possibly the world's – hottest destinations.

Below we've rounded up a small sampling of our favourite ways to immerse yourself in this culturally rich and visually stunning southern European gem.
---
A Few of our Favourite Things to Do in Lisbon
This Moorish Castle overlooking the city on a hilltop dates way back to the second century BC.
The castle building as it stands today dates back to the 10th century, although it has been extensively rebuilt and redeveloped. On a sunny day, you can enjoy postcard-perfect views of Lisbon.
Ever wondered what the world's most expensive chapel looks like? Well, wonder no longer as you soak up the golden sights of the Chapel of St. John the Baptist within the São Roque complex.
Pictured below and listed as a UNESCO World Heritage Site, Jeronimos Monastery is simply beautiful. It was built by King Manuel in 1502 to commemorate the success of Portuguese explorer Vasco Da Gama. The cloisters, depicting sea motifs and monsters, are arguably the monastery's most impressive feature.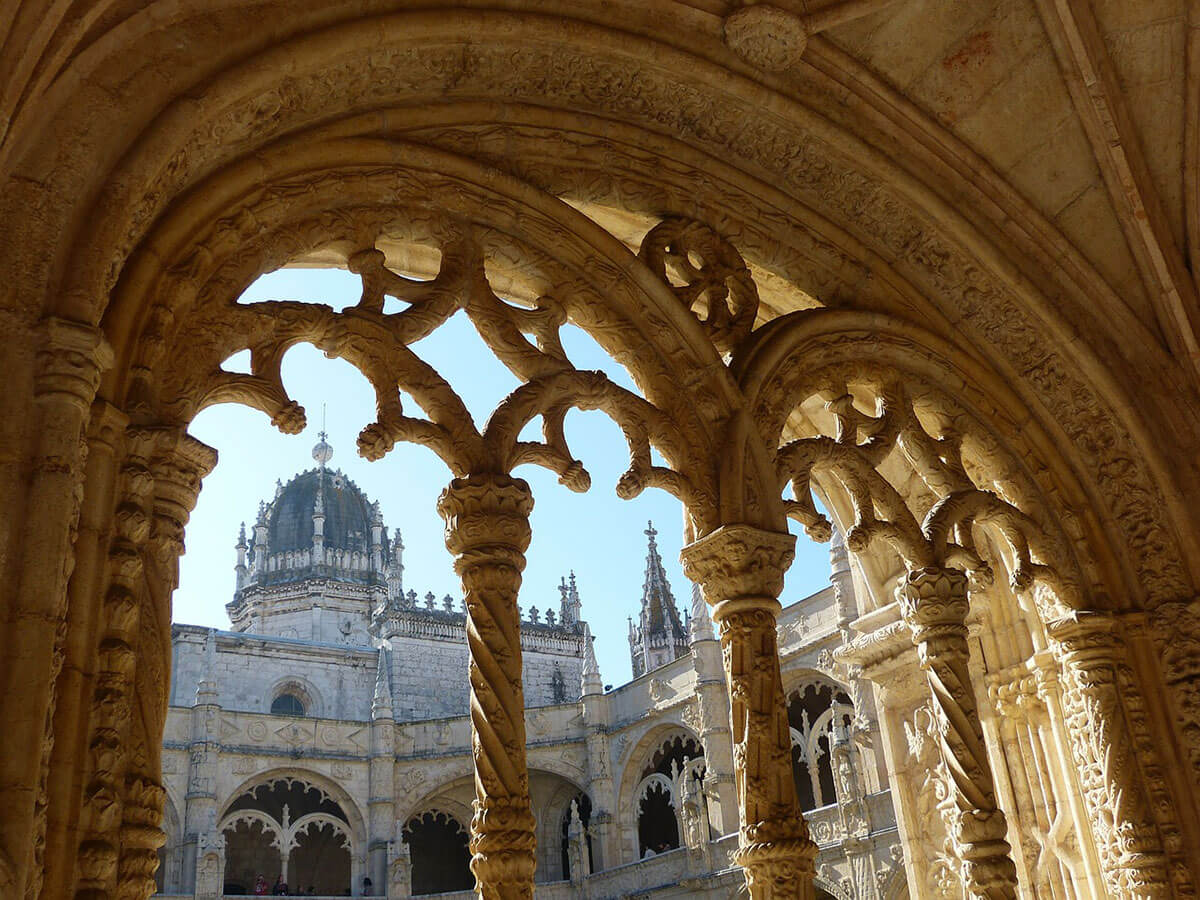 See For Yourself
On B&R's Douro Valley Walking trip, stroll the terraced vineyards as you follow Portugal's Douro River through dramatically beautiful landscapes – sampling the country's delectable offerings along the way.
DETAILED ITINERARY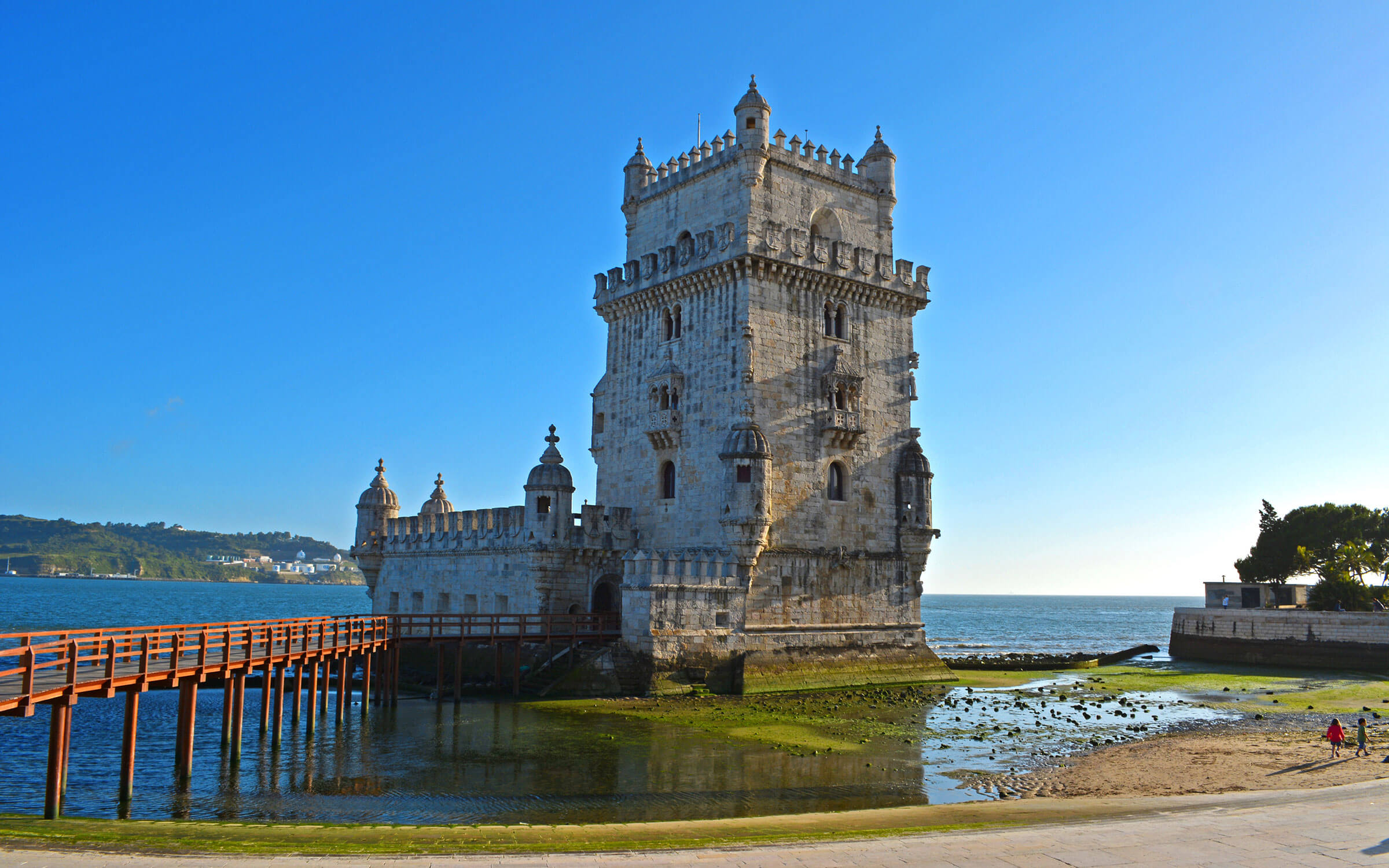 Built in 1515, the Belem Tower was a fortress guarding the entrance to Lisbon's harbour. The building has become a landmark in Lisbon and is a magnificent monument to Portugal's age of discovery.
The Praça do Comércio is an utterly European town square. Rebuilt in the 18th century following an earthquake, the square boasts beautiful views of the bay. Soaking up the sun with a coffee on one of the many terraces in the area is about as near to perfection as it gets.

Lisbon isn't just medieval and baroque buildings; there are also some beautiful examples of contemporary architecture.
Strolling along the waterfront promenade of the Parque das Nacoes allows you to take in views of modern Lisbon, including Europe's longest bridge, and stunning architectural feats, such as the Gare do Oriente train station.
JOIN MORE THAN 70,000 FELLOW WANDERERS