Insider's Guide: Where to Eat and Drink in Lisbon
Lisbon, and Portugal in general, has been getting lots of buzz over the last few years; I recently heard it referred to as Los-Sanfran-Paris-Angeles—and once you arrive, you'll immediately understand why this portmanteau works. Also known as 'The City of Seven Hills' and 'Queen of the Sea', this capital city somehow manages to be both laid-back and cutting-edge all at once.
It's no surprise that this vibrant energy has crept into the food scene; gastronomy is a huge part of why Lisbon has been such a popular place to spend a vacation. Traditional Portuguese food is simple, embracing the natural goodness of the ocean's bounty and the fertile land (why mess with the good stuff?), and getting a taste of the culture is always a good place to start. (The days of humble servings of cod bread and plain vegetables are over!) Here are some of my absolute favourite places to eat and drink in the city.
Where to Eat and Drink in Lisbon
Modern Portuguese
For something more modern, go to Faz Frio (R. Dom Pedro V 96). The secret sectioned off tables beckon back to the time when meetings between more than two people in Portugal were forbidden by the dictator.
MAAT has a surprisingly good restaurant with views overlooking the Tagus river after an afternoon activity of viewing contemporary art. Pap'açorda (Mercado da Ribeira) and O Velho Eurico (Largo São Cristóvão nº3) are two classics that mix new and old and are adored by locals and tourists alike.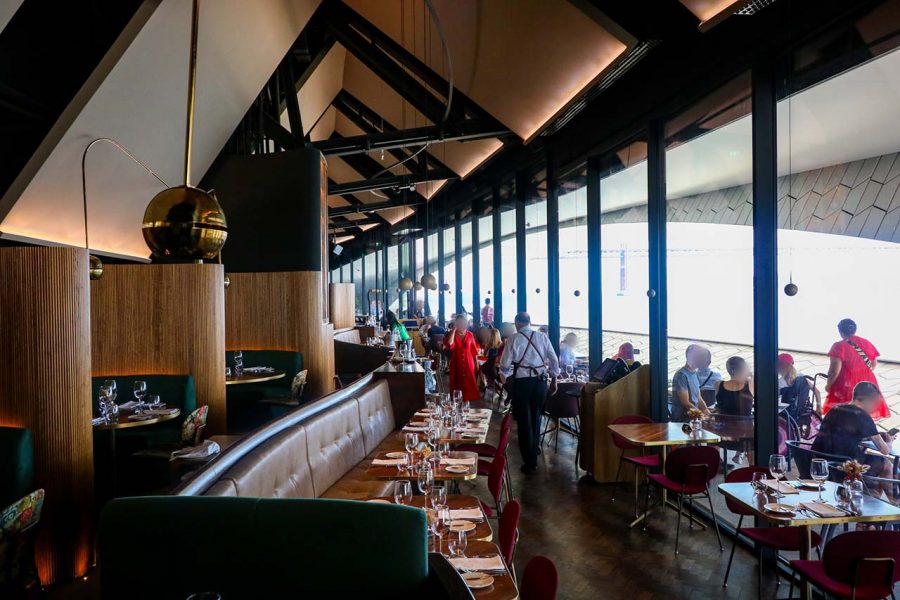 Cantinho do Avillez (R. Duques de Bragança 7) by Michelin-starred chef Jose Avillez is the casual alternative to his other fine dining establishments.
Seafood 
One of the most popular place is Ramiro (Av. Alm. Reis 1 H); go early to avoid the long waits. Tasca do Mar (Calçada da Graça 20 B) offers a unique 30eu tasting menu of Portuguese dishes with a Japanese twist.
Fine dining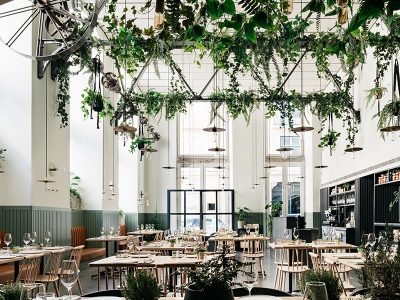 For a truly special night out, try Prado (Tv. Pedras Negras 2) or Alma (R. Anchieta 15) where you'll be treated to many courses and a multi-hour experience. Don't forget to reserve a table!
Tasca
If you want simple and traditional food, head to a tasca! It'll be far from fancy but it's an authentic experience. Ze da Mouraria (R. João do Outeiro 24) is famous for family-style plates of codfish and chickpeas. Ze dos Cornos (Beco dos Surradores 5) is a cozier option, with a sweet family serving straight-forward meals that any Portuguese would recognize and love.
Portuguese Pastries
Treat yourself to a Pastel de Nata battle: try one fresh and hot from Mantegeiria then trek out to Belem for the more "original" Pasteis de Belem. Don't wait in line: go inside and relax in the cafe for faster service. Which one do you like best?! For a big variety of Portuguese treats, visit Alcoa in Chiado and sample all sorts of combinations of sugar and eggs.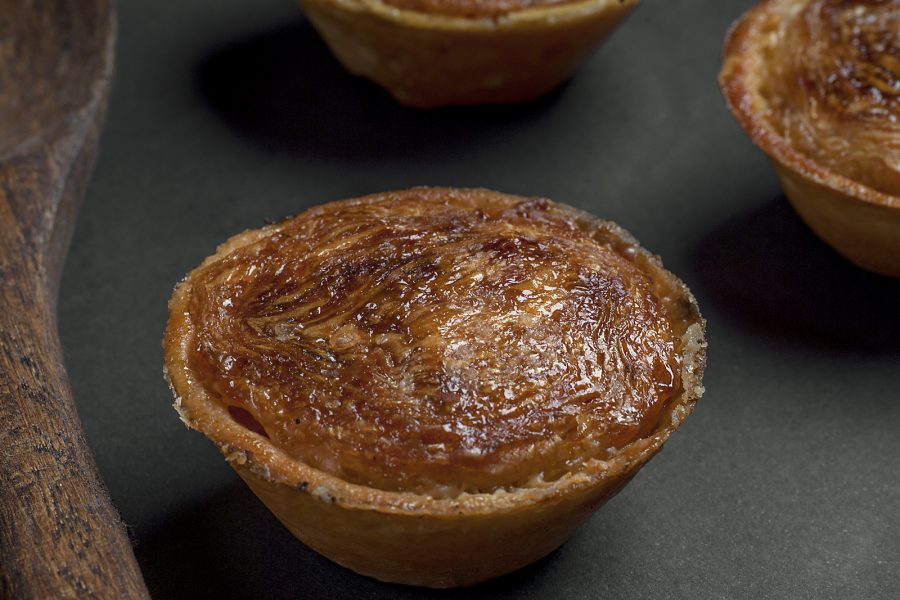 Vegetarian
Try the Michelin-starred Encanto (Largo de São Carlos 10) by chef Jose Avillez for something truly special. Or, tucked away on a small street in Mouraria, try the small plates at Food Temple (Beco do Jasmim 18).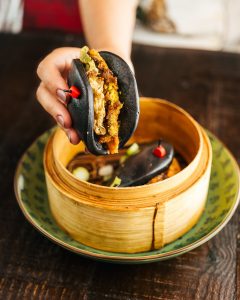 Global cuisine
Cevicheria (R. Dom Pedro V 129) delights with fun spins on traditional Peruvian ceviche. For comfort food with a fine dining flare, head to Forno d'Oro (R. Artilharia 1 16b) one of the best pizzerias in the city (which also happens to be run by a Nepalese restaurateur; now that's global!). Boa Bao (Largo Rafael Bordalo Pinheiro 30) is a doorway to Asia, where you can eat food from all over the continent.
Something sweet
You might be attracted to Bettina & Corallo (R. da Escola Politécnica 4) for their wonderful coffee, but don't miss their chocolate as well. For a sweet bite after dinner or afternoon treat paired with a glass of perfectly paired natural wine, try the elaborate desserts at Ana Raminhos (R. Pereira e Sousa 53B) in Campo d'Orique.
More Restaurants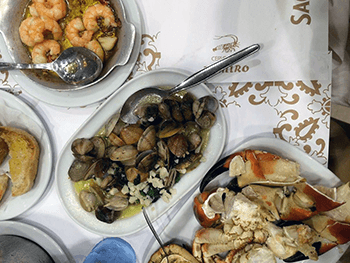 I couldn't start a list of truly great Lisbon restaurants—and I am certain all Lisboans would agree—without mentioning Cervejaria Ramiro in Intendente. Aptly nicknamed the "seafood temple" of the city, this is the place to eat Portugal's fabulous seafood. No-nonsense, they serve the same things as they did when they first opened in 1956. There are no reservations here, so arrive early or go for lunch. Seafood is ordered by weight. If you can hold yourself back, try to save room for a steak sandwich, which locals traditionally eat at the end of a seafood feast. You won't be disappointed, so come hungry!
Belcanto's young restaurateur and chef José Avillez is the one leading the way. The best-known of his six Lisbon restaurants is the Belcanto, with two Michelin stars. Widely regarded as Portugal's best restaurant, Avillez was the first Portuguese chef to receive a Michelin star for his creations here. Expect an expansive culinary experience!
Another Avillez eatery, quirky vintage décor and a more casual vibe sets the stage for unfussy Portuguese-style tapas influenced by the chef's travels. Take a spin around the globe with lamb tagine, tartare with 'New York' potatoes, and the most tender tuna I've ever tasted. My personal favourite is the red Algarve shrimp seasoned with Thai spices. Go at lunchtime to take advantage of very reasonable prices, and you will walk out well-fed for less than 20 euros.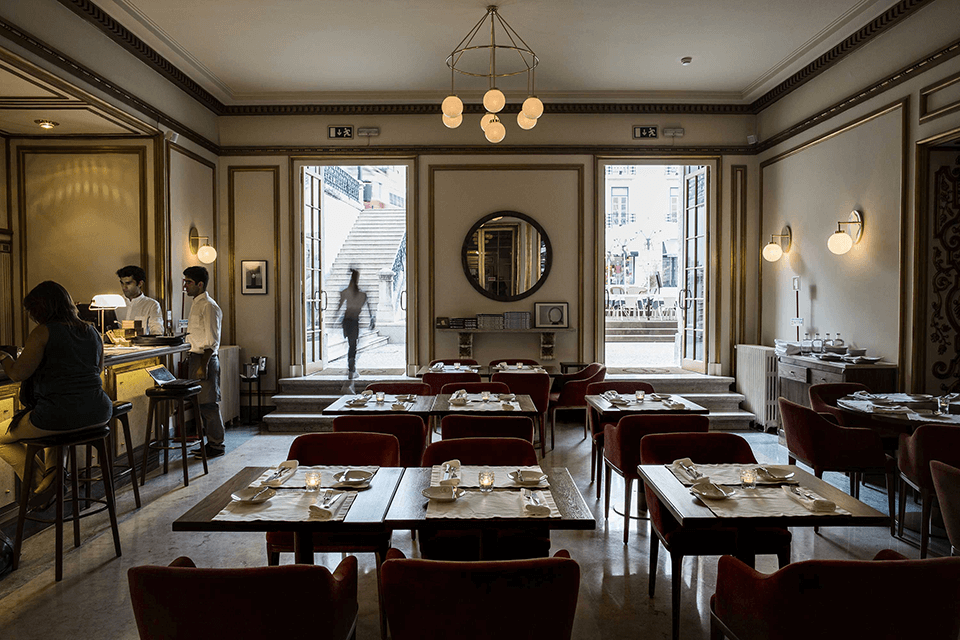 Ready to Go?
On our newly resurrected Portugal Biking trip, ride along this culinary and cultural heartland, where sleepy villages dot a landscape of farmland, cork forests, olive groves, vineyards, and sinewy man-made lakes.
DETAILED ITINERARY
The Kiosks of Lisbon
Just about every visitor to Lisbon wonders why not every city has the quiosques de refrescos—'refreshment kiosks'—that are ubiquitous in Lisbon's numerous parks and squares. Chalk it up to year-round pleasant weather. Decent snacks and sandwiches, fresh juices, good espresso coffee, draft beer, and even cocktails are available in these heavenly convenient establishments. You'll find yourself exclaiming to the Lisboans that they have no idea how good they have it!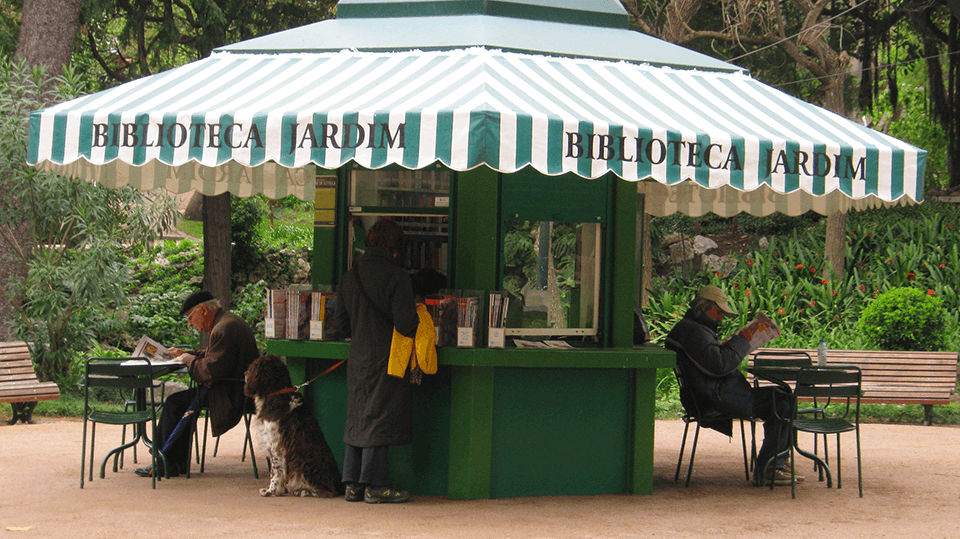 Neighbourhood Churrascarias
If you're the kind of eater who likes to visit traditional establishments, places whose doors you walk through to feel as though you've stepped back in time, try visiting a neighborhood churrascaria—or grill. The Churrasco da Graça in the Graça neighborhood is one such place: white paper tablecloths, TV on in the corner, tables full of locals. Get your fix of traditional bacalhau (codfish), grilled sardines, and roast chicken. You may need to gesture to make your order, but you will leave satisfied!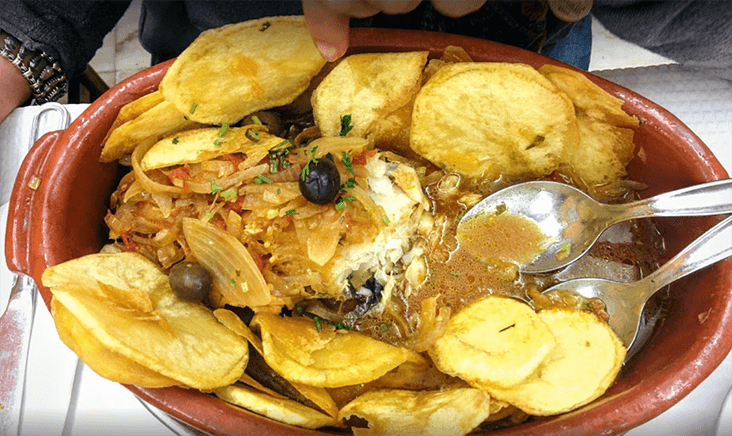 The many hills in Lisbon make for spectacular views across the Tagus. But to see the city from afar you need to cross the river, and there's no better way to do it than by ferry on your way to eat at Atira-te ao Rio. Ferries run from Cais do Sodré to Cacilhas about every 15 minutes. Once you're on the other side, a short walk alongside abandoned riverside warehouses will bring you to this little restaurant set by the water's edge. The view and the setting is what makes this place so special. And the food? It's simple, traditional and tasty. Nibble on tuna pâté, olives, bread and olive butter before the codfish stew or Portuguese steak arrives.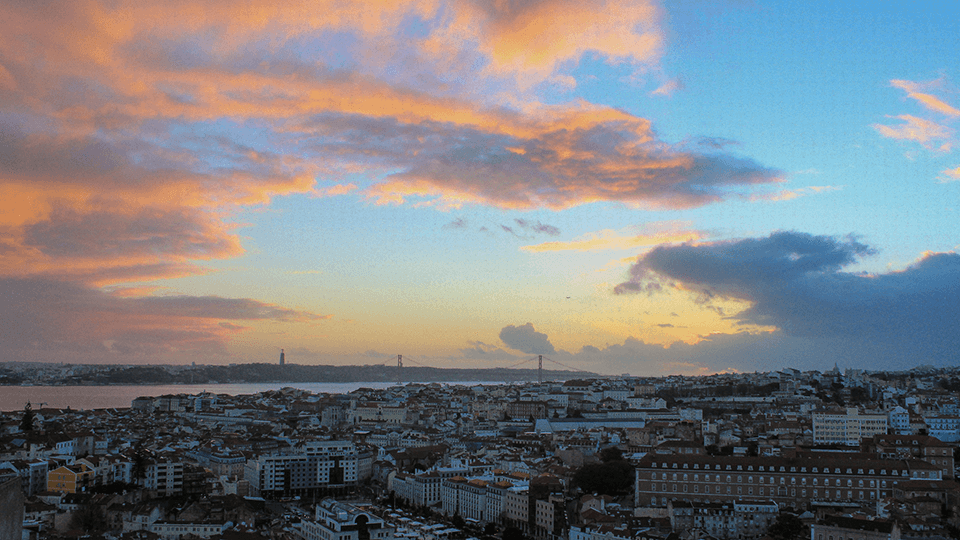 JOIN MORE THAN 70,000 FELLOW WANDERERS