Vines 101:


An Introduction to Portuguese Wine
There is so much to say about Portuguese wine that it could fill an entire book—but don't worry!
For the purposes of this blog post, I've decided to start a simple, comprehensive and (relatively) brief approach to summarizing this amazing wine country.
Let's get started. Saúde!
---
Portugal Wine: A (Brief!) Overview
Most of you will immediately recognize Port as one of the country's most famous wines. But Port is only one of many fine wines produced in Portugal.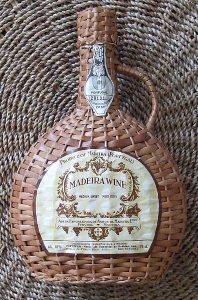 Madeira island is a beautiful Portuguese Atlantic destination and has a great fortified wine, the Madeira wine. Historians say that this wine was the one used by the delegates of the Continental Congress to toast while signing the Declaration of Independence in 1776!
World-Renowned
Portuguese wine was actually present in the biggest turns of history, drank by some of its leading characters, but with much more discretion and a certain level of humbleness than its French or Italian counterparts!
For instance, not so long ago, journalist Pedro Garcia asked Jimi Hendrix if he knew that when he was photographed with a bottle of Mateus in his hands, he was in fact drinking a Portuguese rosé.
Curiously, in 1971 during a not-so-favourable meeting for Portugal happening in Lagos, Nigeria, the most ordered wine during dinner was that same Mateus rosé.
British Influence
The Portuguese also owe a lot to the British and their love for wine.
The Methuen Treaty, signed during the reign of D. PedroII in 1703, allowed the Portuguese to acquire British clothing and in return, the British would be able to purchase Portuguese wine at very low (if any) duty charges.
Ready to Go?
On our newly resurrected Portugal Biking trip, ride along this culinary and cultural heartland, where sleepy villages dot a landscape of farmland, cork forests, olive groves, vineyards, and sinewy man-made lakes.
DETAILED ITINERARY
Different Types of Portuguese Wine
Now that we've established Portuguese wine's place in the wine world, let's move on to some important facts about the types of vines planted in the country, the main grapes used for production and the recognized appellations.
The Reds
Alfrocheiro: Used more in Alentejo and Dão, this grape adapts quite well throughout the country's climate and is becoming more and more popular in recent plantations. Alfrocheiro wines are characterized by fine aromas of red fruits and wild floral hints. Very balanced when it comes to tannins, alcohol and acidity levels.
Alicante Bouschet: Originally a French grape variety, this grape is characterized by its intense colour. Its resistance to warm weather is the reason why we can see it abundantly being used in the Alentejo region.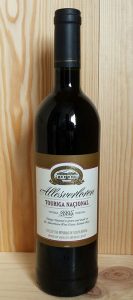 Tinta Barroca: Mostly used in the Douro region, its resistance to plagues and infections makes it popular, as it requires less attention. It produces soft and easy-drinking wines with higher alcoholic content.
Tinta Roriz (Aragonez): This grape has a higher sensitivity to rain. It offers good potential for ageing and its wines are normally characterized by its strong tannins and hints of red fruits like plums and cherries.
Tinto Cão: One of the main five grape varieties used in the Douro region, this grape presents better yields and flavour when planted in non-fertile soil. Strong, solid tannins and high acidity levels offer the producer a good potential for ageing.
Touriga Franca: This one gains its recognition mainly in Douro wines (DOC and Ports). Its average yield produces high-quality wines with intense aromas and strong, solid tannins, but smooth in taste.
Touriga Nacional: I dare say it's the grape variety present in some of the best wines the country has to offer. Originally giving us the best Dão wines, it is in Douro and Alentejo where it's used in more monovarietal productions. This grape produces very aromatic wines where velvet is the main note. It also offers soft and smooth tannins and good ageing potential.
The Whites
Alvarinho: An Iberian grape variety with low yields and high resistance to fungus. Its main regions are the Minho River Valley and the Spanish Rias Baixas. Highly characterized by its strong acidity levels and strong citric aromas.
Antão Vaz: Considered by some to be the main white grape variety in Alentejo. Highly resistant to dry and warm climates. Presents intense citric and mineral aromas with a firm acidity level. The perfect choice for a warm summer day.
Arinto: Also known as Pedernã. It can be found in young wines and its light acidity and citric aromas make it a good companion on warm days.
Loureiro: Easily and most successfully found in the Vinho Verde region. (Despite the literal translation, please don't refer to it as "Green Wine" as locals will not understand what you are talking about!) Intense aromas, citric and floral hints give place to fine wines. Will express itself better if planted in fertile soils with Atlantic influence.
Viosinho: Autochthonous from Douro and Tras-os-Montes, this grape variety tends to prefer wetter soils. It is also used as a blending variety in Port.
Fortified Wines
In these types of wines, we have a common characteristic: alcohol is added before the fermentation process ends, interrupting the sugar transformation into alcohol. These wines are characterized by their high levels of sugar and alcohol.
Port Wine: port is produced out of red and white grape varieties and it can be divided into two types of ageing.
Tawny: Aged in a barrel by oxidation. Tawnies are further divided into categories: Tawny Reserve, Tawny with age indication and Colheita (the latter being the best, in my opinion).
Ruby: Wine protected from oxidation. Rubies are divided into categories: Vintage Character, Late Bottle Vintage and Vintage (the latter also being known as the King of Ports).
Sparkling Wines
Portugal produces white, red and rose sparkling wines. We can find quite decent sparkling wines throughout the country but it's in Douro, Távora-Varosa and Bairrada where we can find the best examples.
My advice? Always order a Brut. In my opinion, it will be the variety that best reflects the quality of a good sparkling wine.
---
Portuguese Soil and Climate
We can't conclude a post about Portuguese wine without discussing terroir or climate!
Shale, granite and chalk are among the main soil compositions throughout Portugal. Douro can be characterized by its shale and the Vinho Verde region by the granitic influence, while the Alentejo features a mixed soil type.
For such a small country, Portugal can offer a variety of different climates from North to South. The Portuguese take great pride in this variety, as it allows them to differentiate their wines from those produced in other countries.
With more than 250 varieties of grapes and a wide range of appellations, Portugal will almost certainly have a wine that suits your palate.
JOIN MORE THAN 70,000 FELLOW WANDERERS