10 Reasons To Go to Portugal Now
The western edge of Europe beckons with a unique mix of old-world traditions, new-world cool, and some of the best food and wine in the world. (It's really the quintessential B&R destination). 
Reason #1: A Warm Welcome from a Nation of Explorers
Once one of the richest empires in Europe, with colonies stretching from Brazil to Africa and a wealth of seafaring tradition, you will feel welcome as a traveller, as Portugal itself is a country of explorers and travellers. It's hard to imagine that there was a time in civilization when our world maps were blank; Portuguese explorers were the fantastic voyagers who filled them in and dared to enter unknown territory for the sake of discovery. And as a wanderer yourself, you'll ever feel welcome here. 
Reason #2: A Rich History
From its Roman beginnings, regal kings and queens, the rise and fall of empires to Christians and Moors, Portugal's rich and colourful history is one to behold. (And all that history left behind a plethora of monuments, churches and palaces—what's not to love?)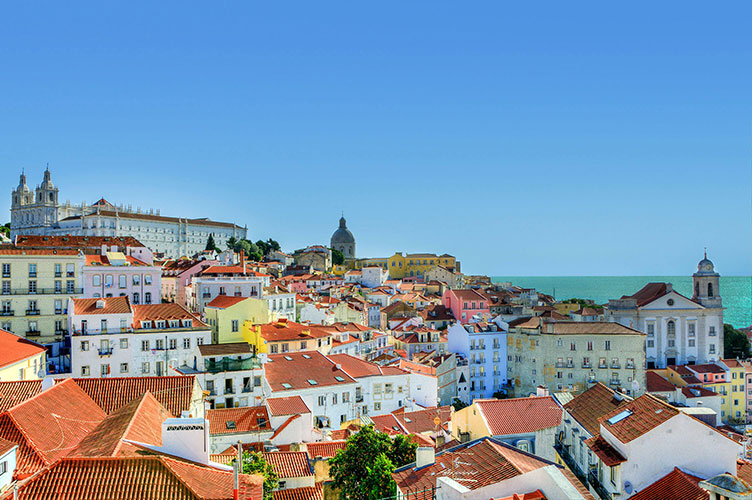 Reason #3: Go Fast…
Experience the sophisticated city-by-the-sea vibe of buzzing, hip Lisbon, which, as one of our guides put it, is like a heavenly mishmash of Los-Sanfran-Paris-Angeles, a pitch-perfect mix of old-world charm and modern cool. 
Reason #4: …Or Slow
The sleepier rhythm of rural Portugal, especially in the Alentejo region, is the ideal antidote to city life. The warmth of the people, the beauty of the region, and incredible food and wine make it one of our favourite regions to explore, especially its incredible bike routes.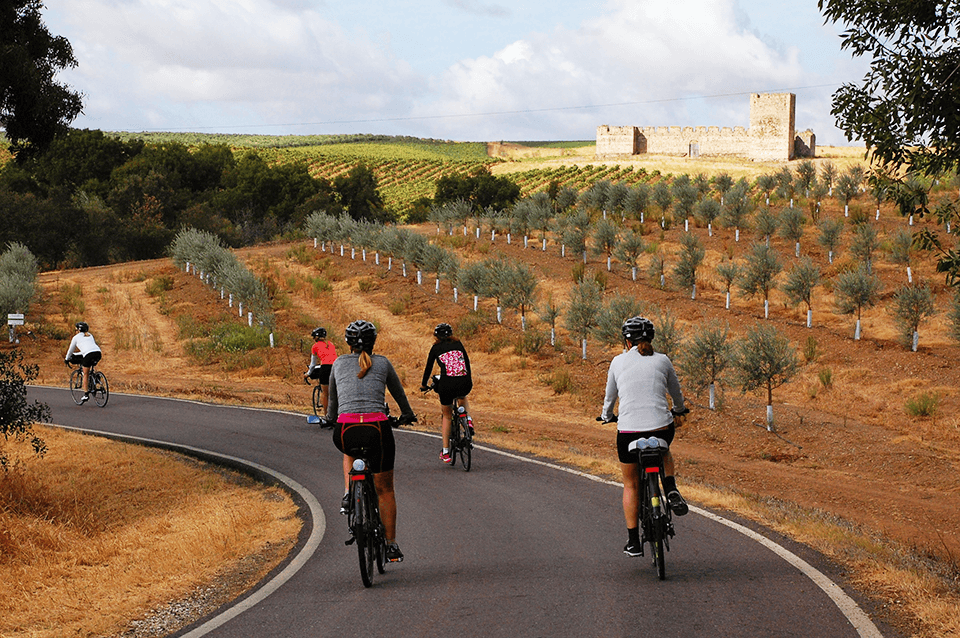 Ready to Go?
On our newly resurrected Portugal Biking trip, ride along this culinary and cultural heartland, where sleepy villages dot a landscape of farmland, cork forests, olive groves, vineyards, and sinewy man-made lakes.
DETAILED ITINERARY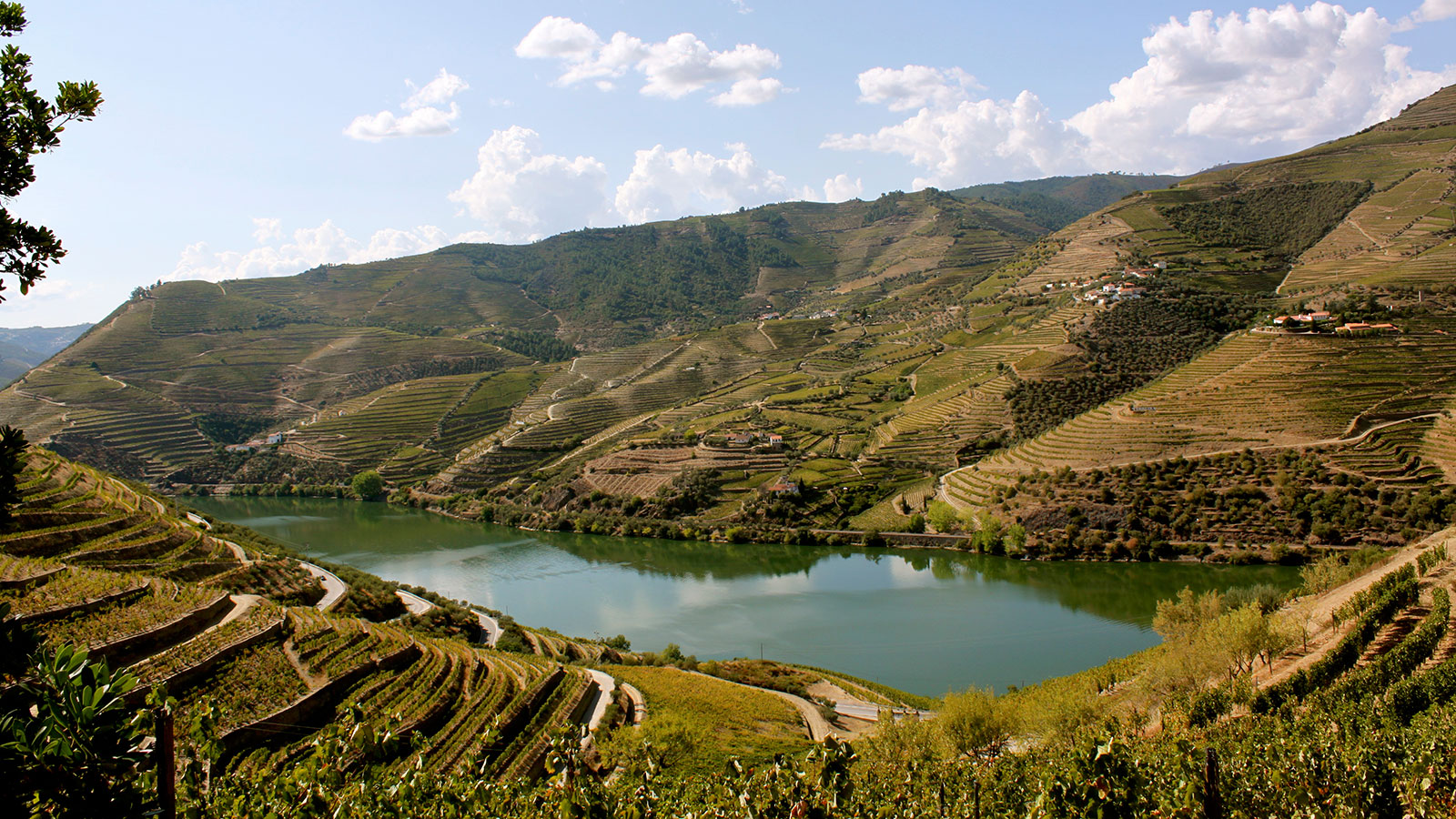 Reason #5: A World of Wine
From the Douro Valley to Porto and beyond, we naturally raise a toast to Portugal's fertile valleys and incredible producers. Red wine, white wine, fortified wine or sparkling, there's something for everyone. Check out our introduction to Portuguese wine.
Reason #6: The Art of Fado
One of the truly unique cultural exports of Portugal (sorry, Cristiano Ronaldo), this working-class maritime tradition of song is a hauntingly beautiful art. Tunes explore the feelings of longing, loss, and fate. Don't miss a chance to experience it live.
Reason #7: Culinary discoveries
A cornerstone of Portuguese cuisine, the ubiquitous bacalhau (cod), a holdover from the days of sailors and explorers, is served every which way, from traditional to modern twists. Feast upon the freshest seafood at some of our favourite restaurants (check out our guide to eating in Lisbon).
Reason #8: Pasteis de Nata
A uniquely Portuguese must-try, this custardy pastry is to die for. Soft, eggy and sweet, yet with a crunchy pastry bottom—is best eaten warm from the bakery. The best place to grab them, beloved by locals and tourists alike, is Pasteis de Belem, whose secret recipe has been guarded since 1837.
Reason #9: Mind-Blowing Beaches
With over 150 beaches along the southern edge of Portugal, the Algarve coast has a beach for nearly everything you're into. From secluded hideaways, rocky cliffs rising out of the sea, to family-friendly beaches or activity zones with water sports, it's all here.
Reason #10: The People
We can't say more about the spirit of welcome, not only from our longstanding local friends, but from anyone that you may cross paths with. Whether you're wandering the old-town area of the Alfama in Lisbon, sipping a vintner's latest creation, or connecting with locals across a communal table, it's the people of Portugal that keep me coming back, year after year.
JOIN MORE THAN 70,000 FELLOW WANDERERS