Experts + Insiders:
Dane Tredway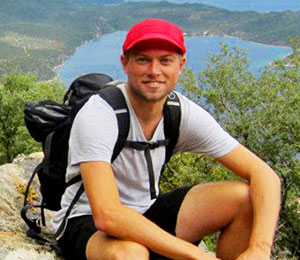 In the travel business, everyone has an origin story. Ask anyone how, where and why they caught the travel bug and you'll hear tales of family vacations, semesters abroad and "Aha!" moments.
Less common, however, are stories about someone who didn't catch the travel bug, but was born with it.
"I was born in Austria, to globetrotting Canadian parents," explains Trip Designer Dane Tredway. "We spent our holidays in Europe and skied and camped around North America."
So while it might be a stretch to say that Dane was destined for a job guiding and designing trips around the world, his career path should come as no surprise.
"Through university, I worked my tail off doing everything I could to pay for travel, from bussing tables in nightclubs to tree-planting up north, then I moved to Africa upon graduating and have been nomadic ever since," he explains.
He's become an expert in all corners of the globe, including Chile, one of earth's southernmost points, and Newfoundland, not far from the arctic waters of Canada's east coast. With a career that has spanned the planet, he's already racked up a lifetime worth of stories. So what was his most memorable?
"Surely it has to be a gastro-related story of which I'll spare you the details," he says.
Oh, and that's another thing about Dane: he's a perfect gentleman.
---
Vital Stats:
Years in Travel Business: 4
Years with B&R: 4
Countries/Regions of Expertise: Chile, Ireland, Canada (Newfoundland), Scotland
Countries visited: 45-50 countries across all continents except Antarctica
Countries lived in: Canada, Australia, South Africa, United Kingdom
Trips guided: 35-40
Q&A with Dane:
How did you get started with B&R?
I met with B&R when I was still working in the fashion industry in Toronto. I had recently moved to the UK when an offer to guide a one-off trip in the Lakes District came my way. I couldn't turn it down! The rest is history – that year I guided a full season working everywhere from Burgundy and Ireland to Myanmar, Vietnam, Cambodia and Laos.
You alluded to one of your more (ahem) "memorable" travel moments above. But what's something that sticks out from your years spent guiding for B&R?
We did a trip recently in Myanmar that went far beyond your typical holiday. It was a homecoming for an 82-year old woman who was born there, then evacuated during WWII. She was returning for the first time in over 70 years with her daughter and it was a highly customized trip. It was challenging and emotional and really pushed my abilities as a guide, including a research phase that had me digging into the family's history in dusty archives, snooping around colonial-era hospitals, churches, schools and cemeteries, and then the intensive on-the-ground logistics and events, which included private speedboats to secluded communities of sea gypsies and a catered picnic with a traditional astrologer in a 150-year-old teak monastery.
Yeah, OK—I guess I can see why that would stand out. What about trips you've designed? Any that stand out?
A walking trip for a family last summer in Newfoundland. I designed this trip for the daughter of two long-time B&R travellers who I have guided several times over the years in Asia and North America. She and her kids are pretty intrepid folks and I was able to design a dream trip that I would love to take my own family on one day – complete with world-class hiking, ocean excursions, wonderful mom n' pop restaurants and the otherworldly Fogo Island Inn.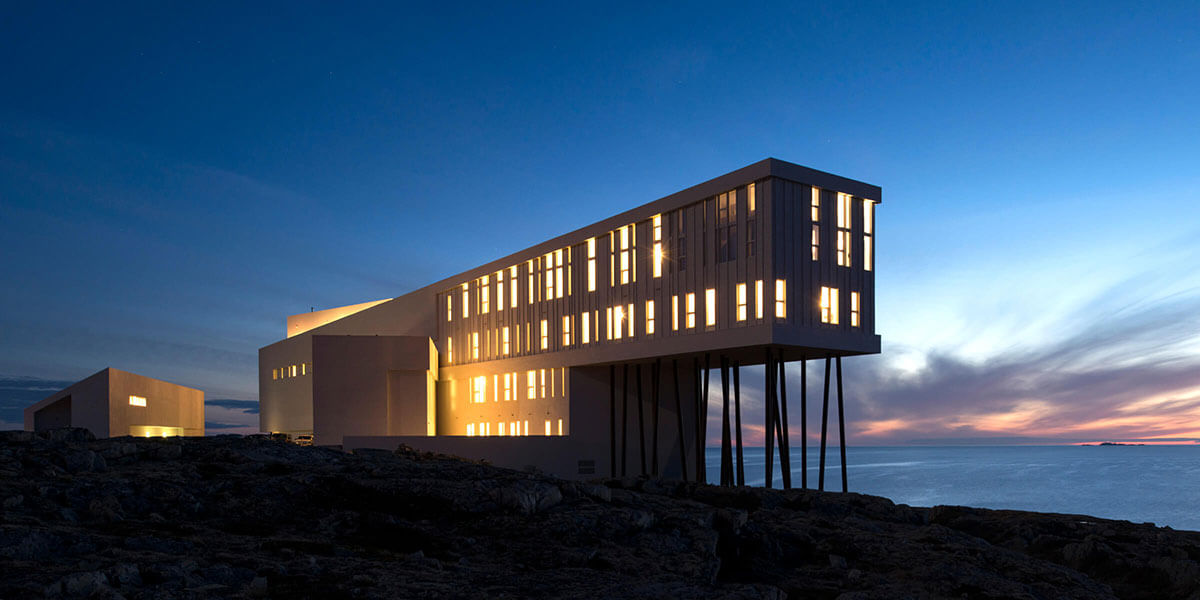 Alright enough about work, let's get personal. What's your favourite trip you've ever taken? (I know, I know, but try to narrow it down to one!)
Turkey. I so rarely get to travel with my family these days and this trip with my partner, sister and her fiancé was one for the books. Staying in cool converted fairy chimneys among the moonscapes at Cappadoccia, exploring ancient underground civilizations and frescos seven to eight stories beneath the earth, hiking along the Lycian Way with the turquoise Mediterranean as a backdrop, gallery-hopping and centuries-old hammams in cosmopolitan Istanbul. Oh and that insanely delicious Turkish food.
---
"Don't be afraid to engage with locals! A smile and laughter goes a long way."

---
Favourite hotel in the world?
Amangalla, Galle, Sri Lanka. Marries old world charm (it was built in the 1600s and is within a 400-year-old fort, which itself is an old UNESCO World Heritage Site) and modern design, and has scrumptious food and top-class service to boot. Personal butler anybody?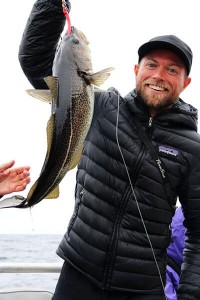 Favourite restaurant in the world?
La Cevicheria, Cartagena, Colombia. The best ceviche I've ever had, hands down. Simple, fresh, quality ingredients in a fuss-free environment with picnic tables spilling out onto the steamy cobblestoned streets of the historical city.
Favourite bar/wine bar/watering hole in the world?
Gordon's in London, England. Literally, a wine cave – the oldest wine bar in London is underground in a vaulted old railway tunnel. It's all candlelit and there are giant casks of sherry served on tap, simple eats and quality cheeses.
Favourite bottle of wine?
Partial to Burgundian chardonnays and pinots as it's really where I started to appreciate wine. I'm a real beer drinker at heart and would take a great English cask ale any day.
What's one destination you've never visited, but is high on your list? 
Namibia. I spent a good chunk of time living in Africa but never got there. From what I've seen in photos and heard from friends it's got an edge-of-the-earth feel, is culturally robust and a paradise for outdoor enthusiasts.
What's the best thing that ever happened to you while travelling?
As a solo traveller backpacking across the world, I have been the recipient of many small acts of kindness – I had my bus fare paid to Bangkok when all my cards were blocked and I was stranded in Southern Thailand, invited to join family meals on overnight trains in India, received offers to stay in local homes in the back-of-beyond while trekking the Atlas Mountains of Morocco. The list goes on.
What are three destinations you think are underrated? 
Colombia, Newfoundland and Sri Lanka
What trips do you have in store for yourself: where are you headed in the next 12 months?
I'd really like to get back to Africa. A good friend just moved back to Cape Town so it's a great excuse to visit an old hometown.
Someone has just landed in a country they've never been to, where they don't speak the language. What's your number one piece of advice for them?
Don't be afraid to engage with locals! A smile and laughter goes a long way.