Crafting our E-Bike Fleet: A Partnership with French-Based Moustache E-Bikes
Power to the Pedal
We're proud to present our new e-bike fleet crafted in partnership with Moustache E-bikes. Highly customized and using the most recent e-bike technology, our sleek and sprightly new e-bikes were built just a few kilometres from our Burgundy office and represent an exciting direction toward high-performance e-bike travel.
Until recently, e-bike options were geared toward the commuter and didn't exactly fit the profile of the B&R traveller. As the demand for e-bikes has grown, however, and as e-mountain biking and e-road bike racing have taken off, there's been a focus on the electric assist technology in Europe and that's where we turned our attention when considering our newest fleet.
After scouring a few Euro Bike Trade shows and considering which manufacturer was making the biggest strides in terms of the technology, we settled on a collaboration with Moustache, a French-based company located at the base of the Vogue Mountains, 2.5 hours from our Burgundy office.
Of all the companies we met with Moustache was the only one that was creating the type of bike that fit our needs and was willing to customize for our specific travel set.
To start, this is a bike that both novice and professional cyclists can enjoy. It is a full 10 kilograms lighter than our previous e-bike fleet (yes, that's how far the technology has advanced in a few years!).
These stylish bikes sport flat handlebars, hybrid geometry, light wheels and a more compact battery which tucks neatly down the centre of the bike, creating the most stable ride possible. Custom work includes ergonomic handlebar grips, quick-release seat post (for on-the-go adjustments), and a water bottle holder that is easy to access.
The e-bike experience is almost exactly like the experience of riding a regular hybrid, but with the ability to add as little or as much assistance as you want. You still have to pedal once you've selected your level of assistance (there are five including dormant mode) and we've opted for a more powerful battery so that—should you need it—you'll have over 100 km of assisted riding.
Note: the exact kilometres covered will of course vary depending on your level of assistance (turbo—the top level—cannot be sustained for the entire duration of your ride.)
REACH NEW HEIGHTS
Want to go farther and see more? Select an e-bike on any of our bike trips! (Moustache bikes available in Europe only.)
SEE ALL BIKE TRIPS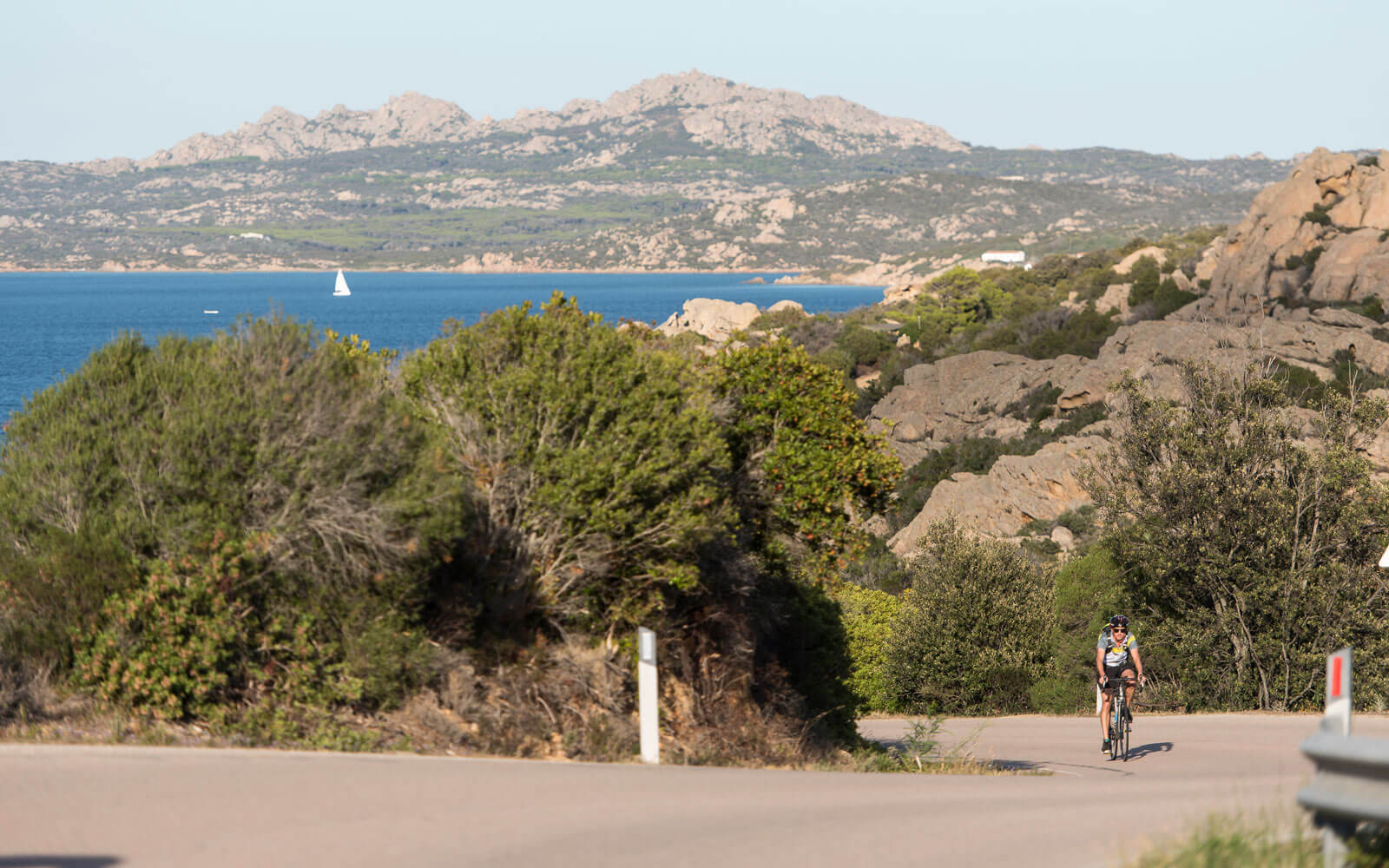 Why use an E-bike on a B&R trip?
The way we see it, e-bikes are designed to flatten those challenging hills and ascents with ease, so your views aren't ever compromised. You'll confidently and comfortably scale those lofty heights from southern France to Tuscany to the Dalmatian Coast, and do it all in that classic B&R style that you've always loved.
Power to the pedal, indeed!
JOIN MORE THAN 70,000 FELLOW WANDERERS