What's Old Is New Again: Butterfield & Robinson Launches a Redesigned Website
July 21, 2021 (Toronto) – In January 2020, we were gearing up for the height of Butterfield & Robinson (B&R). Bookings were pouring in, we were coming off one of our biggest years yet, and we even had a brand new kitchen at our Toronto office to look forward to.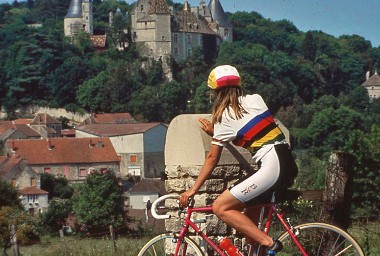 We don't need to tell you what happened next. 
In our 50-plus years of being in the travel business, we've certainly experienced our share of turbulence: novel ideas that went awry (ask us sometime about "Shipwreck Holidays"), a recession and, most recently, a global pandemic. Our momentum came to a screeching halt. And while it was challenging, it was an apt reminder of the very motto we operate by—slow down (to see the world).
Indeed, we slowed down. And while stuck in lockdown, we didn't see the world, but we did take stock. 
There's a quote from French journalist Jean-Baptiste Alphonse Karr that goes: "plus ça change, plus c'est la même chose" (the more things change, the more they stay the same). 
We feel this sentiment often at B&R. And as we grow and evolve, we always revisit why this whole thing started in the first place. 
It was a group of fresh-faced, young adults who wanted to experience Europe for the summer. Who wanted to hop on their bikes and take the path less travelled from point A to point B. Who wanted to revel in life's pleasures—whether they were as grand as Michelin-starred meals or as simple as a roadside picnic.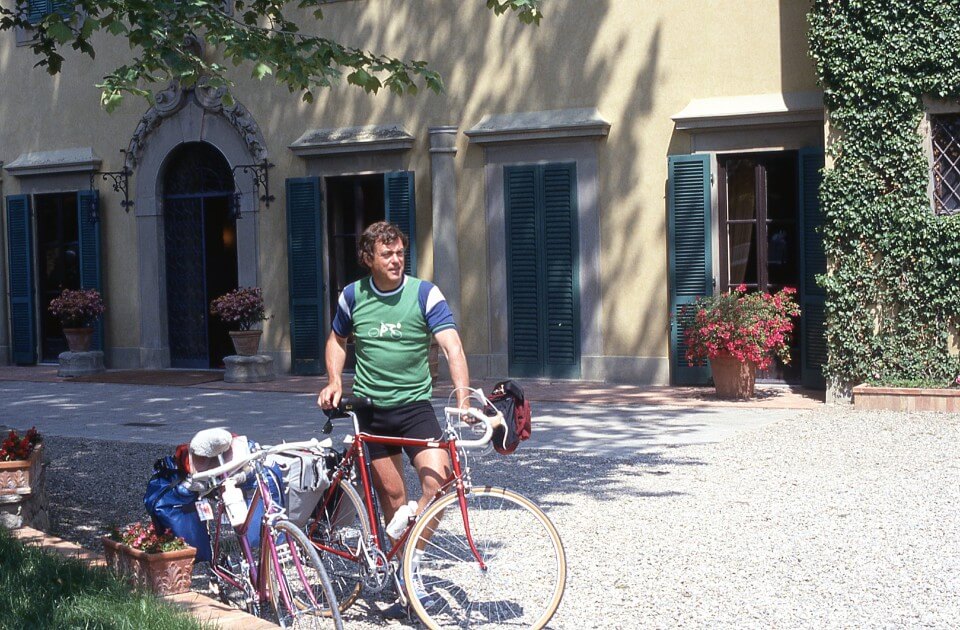 As George Butterfield himself has said: "We never wanted to be the biggest travel company—just the best."
Our new website aims to embody this initial vision by showcasing what we do "best", which is delivering incredible travel experiences, designed by even more incredible people—all to an eye of seeing and experiencing the world, slowly. 
Slowing Down to See the World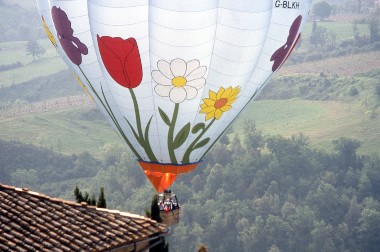 Butterfield & Robinson was built on a simple concept: when you slow down to soak up your surroundings, you get more out of your travel experience. It's a tale that's been told many times—slow and steady wins the race, the tortoise and the hare—but it's one that has become increasingly lost in our digital, fast-paced world.
"Slow down to see the world" has been our North Star since 1966 when we decided that travelling by bike or walking on two feet through a destination, rather than taking a car or bus, lets us move at a speed that allows us to see more.
In a more philosophical sense, it's rooted in the belief that great things take time: the scenic road is a longer route than the highway, making pasta by hand is always better than store-bought, a vintage wine is worth waiting years for, and discovering life-altering events requires decades of building friendships, not a Google search. 
So what does it all mean for travel today, in an industry that's becoming increasingly aware of acting responsibly for the betterment of the planet and the people within it?  
We boil it down to Slow Travel.  
Slow Travel is about being mindful of our intent and impact at every stage of each journey, paying close attention to the experiences we offer, why we offer them, how we deliver them and who we work with. It's about lingering a little longer in a destination to minimize our movement and find out what makes a place really tick. 
We redesigned our website to bring this concept back into the forefront and have it be our constant reminder to be conscious of how we operate. Click here to learn more about B&R and Slow Travel.
Bespoke Travel: Imagine all the Possibilities
Biking and walking are our bread and butter. They're what we've built our business on, and these modes of travel continue to be the core of what we do. But when you've been in business for as long as we have, you begin to build out some other talents.
As people become increasingly savvy travellers and want to customize their travel experiences, Bespoke Travel has become a crucial part of our business. 
While we still love the small group Scheduled Trips that we're known and loved for (and we still run!), there was a clear need to showcase all the other amazing activities we offer that bring out the best of a place and bring travellers closer to it—whether it's a camel ride to a luxury camp in the Moroccan desert, a safari in the Serengeti or chartering a yacht to sail between the Adriatic Islands.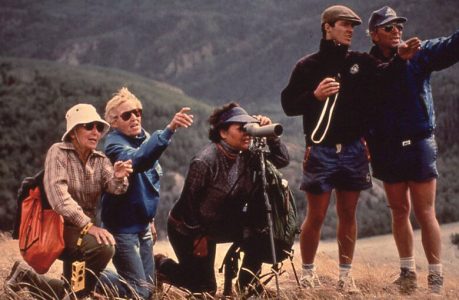 Our global team has the chops to pull it all off. As the people who work with our travellers one-on-one to custom design private Bespoke journeys (you still won't find any click-to-buy travel experiences here), we wanted to place them and their expertise front and centre.
You'll see the face and name of an Experience Designer on every Scheduled Trip or Bespoke Travel inspiration page, as well as more stories about our partners around the world via stories on our blog.
We redesigned our website to provide more options and inspiration for travellers to pursue and showcase how resourceful our team is for all your travel needs beyond biking and walking.
Learn more about the people who design our trips and take a look at a sampling of our new Bespoke Travel inspiration pages for the Amalfi Coast, Greece and Iceland. 
Since 1966: Continuing the Legacy
Butterfield & Robinson continues to be a family-run business. We still meet with George & Martha Butterfield weekly, and their children, Nathalie and David, sit on the Board of Directors, as does Luc Robinson, the son of Co-Founder, Sidney Robinson.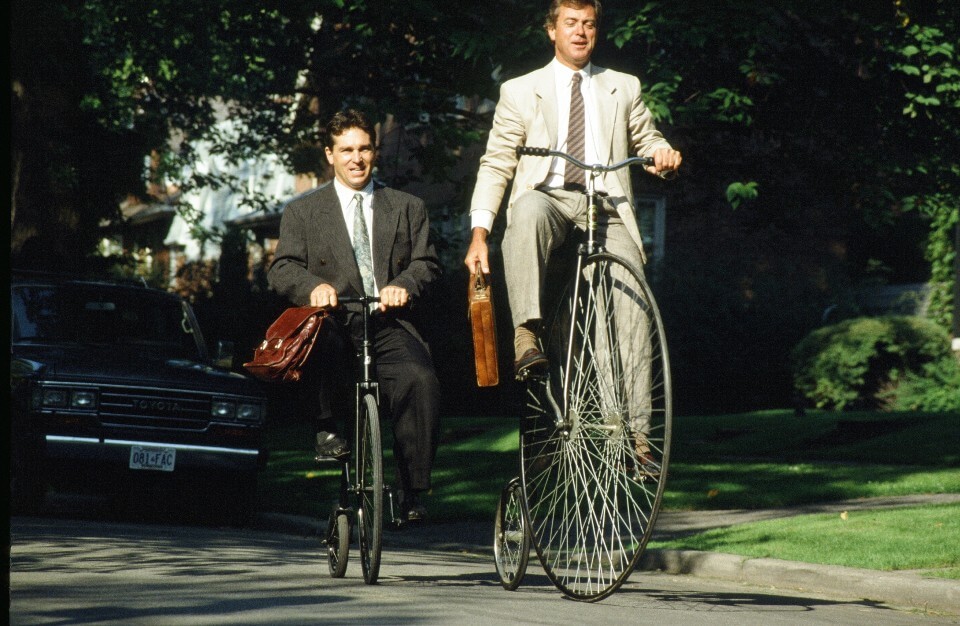 We aim to extend this familial aspect to our team, our global community and the people who travel with us through trust. While a legacy develops naturally over time, trust is what makes it stick. Our travellers continue to rely on us to make the right decisions, whether they're as small as choosing a restaurant or as big as making responsible travel choices.
We redesigned our website to breathe new life into our brand and show that we are still here, evolving and adapting to the changing needs and desires of our travellers and keeping up with the current climate while staying true to who we are. Learn more about our story and 10 reasons to travel with us.
About Butterfield & Robinson
Butterfield & Robinson designs, plans and guides trips of a lifetime all over the world. We go by bike, by foot, by water—whatever moves us. Our mantra is "Slow down to see the world." We go slowly to soak up the very best a region has to offer. This has been our modus operandi since 1966, and we can't imagine doing it any other way.
For media inquires or more information, please contact Christine Wilson at christine.wilson@butterfield.com.
JOIN MORE THAN 70,000 FELLOW WANDERERS