Experts + Insiders:


Veronika Macas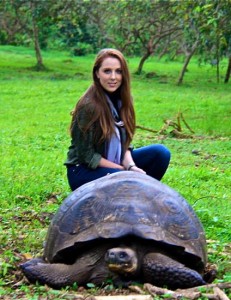 Everyone at B&R has a story about that moment – the time they knew for sure that a regular old desk job would never be for them. For some, it's an amazing bike ride. Others, an incredible meal. For Veronika Macas (or V-Mac, as she's affectionately known around the office), it was an exceptionally well-dressed bird.
"While travelling in the Galapagos Islands, I had the opportunity to snorkel outside of Post Office Bay on Floreana Island," she explains.
"All of a sudden, breaking my Zen moment, in the corner of my eye I see a flicker of black rushing by me to the left. Squinting as hard as I could through my scuba mask, I see a penguin – then two, then three! All of a sudden, I'm filled with adrenaline, swimming as fast as I can to keep up with a small group of penguins zipping and zig-zagging through the water."
"It was such a beautiful and surreal moment, so pure and full of joy that my co-traveller and I had an impromptu hug while floating along to celebrate such a rare and special experience."
For some, a moment that transcendent would constitute a once-in-a-lifetime encounter. But no one who knows Veronika would ever mistake her for a one-transcendent-experience-per-lifetime type of person. When I asked her to name the single best thing that ever happened to her while travelling, she simply said:
"The best is yet to come."
Aim high, V-Mac.
---
Vital Stats:
Years in Travel Business: Can I say since the womb? 15 years that I can recall.
Years with B&R: Slowing down since 2012
Countries/Regions of Expertise: North and South America, Mediterranean, Adriatic, South Africa, France, Italy
Countries visited: 25 and counting: Austria, Belgium, Croatia, England, France, Germany, Greece, Italy, Monaco, Spain, Switzerland, The Netherlands, The Vatican (it counts!), Turkey, Canada, Mexico, United States, Argentina, Chile, Ecuador, Peru, French Polynesia, New Zealand, Senegal, South Africa
Q&A with Veronika
How did you get started with B&R?
I'd prefer not to say, there was a secret handshake and password involved.
How mysterious. OK Carmen Sandiego, when did you first get bit by the travel bug? 
I came by it honestly—I gained my own frequent flyer number at the age of six months! From then on I had the privilege of accompanying my parents on many a trip for both business and leisure all over the world until I was old enough to start travelling on my own.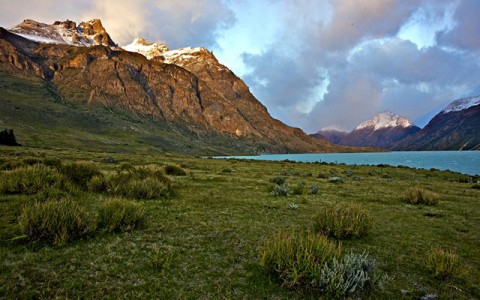 What's your preferred method for immersing yourself in a new country or region? 
You have to jump in with both feet. Take in as much as you can and immerse yourself. Whether it be tasting the native cuisine, chatting with the locals, or simply walking the streets and getting wonderfully lost.
OK, favourites time. What's your favourite trip you've ever taken? (I know, I know, but try to narrow it down to one!) 
Oh man, that's a really tough one—I've had some outstanding and memorable trips. One of my recent trips stands out: the end of the world, Patagonia. Visiting the untouched Argentinian grasslands and deserts, followed by glacial fjords, and temperate rain forests, to the soaring massifs of Chile's Torres del Paine National Park, and stepping foot on the southernmost tip of the world at Cape Horn. It was a humbling experience that made me realize how grand the earth can be.
Favourite trip you've ever designed? 
A favourite trip design of mine, with a little help from a friend, was a solo trip I took to South Africa for two weeks. I was fortunate enough to stay at some of the most luxurious game lodges in Kruger Park and Sabi Sands, followed by standing at Cape Point where the Atlantic and Indian oceans meet, then ending this epic journey at the best properties in Cape Town and in the Winelands of Franschhoek and Stellenbosch. The trip had all the glamour of a Hollywood movie being chauffeured around the South African grasslands while absorbing the incredible wildlife and enjoying sundowners with the locals.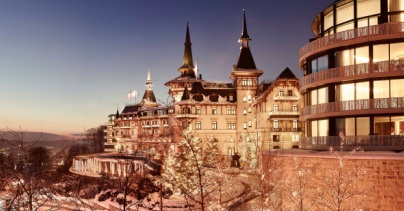 Favourite hotel in the world?
The Dolder Grand in Zurich, Switzerland. The hotel is located just outside of downtown Zurich overlooking the expanse of the city and Lake Zurich. It is one of the most elegant hotels where many of Europe's elite stay and play. From the hotel's astounding art collection to the incredible spa, the private piano bar, and the Michelin-star dining, it really has it all.
Favourite restaurant in the world?
There are many favourites, generally those places where I have broken bread with the best company.
Favourite bar/wine bar/watering hole in the world?
The Roebuck, Great Dover Street London. It was my local, as the Brits would say, and my go-to while I lived in the UK. A unique bar that had great drinks and a typical Sunday roast; an off-the-beaten path place where everyone is welcome.
---
"There is nothing that a big smile and a friendly
attitude can't get you."
—Veronika Macas
---
Favourite bottle of wine?
Champagne. Any.
What's the best meal you've ever had? (And where was it?)
One of my favourite meals was at the top of Mont Ventoux. After a victorious ascent on my bike to the summit, sitting down to a paesan farmer's omelette to satiate my voracious appetite was one to remember.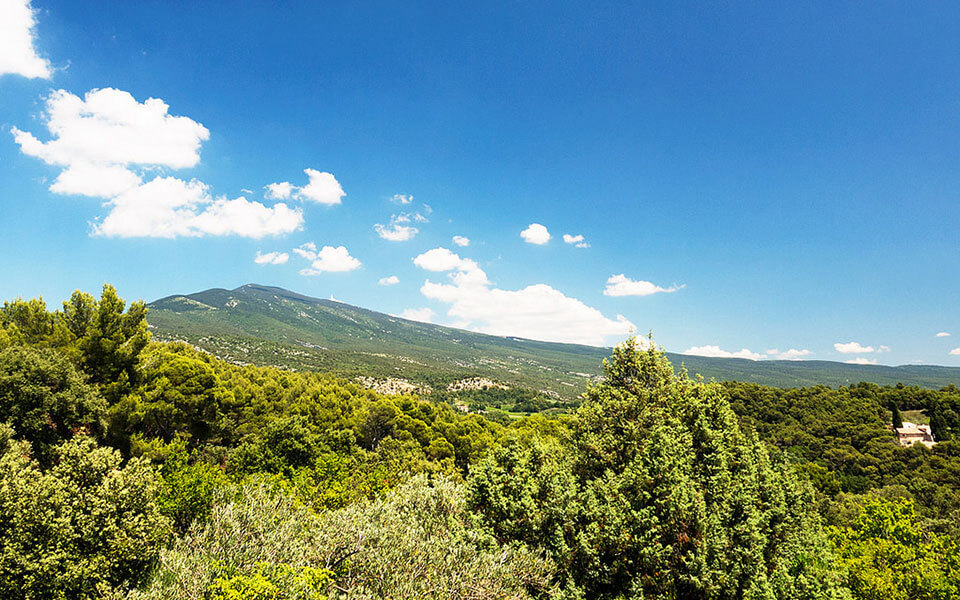 Top destination you haven't been to, but want to. (And why?)
Japan – it's all about the sushi.
OK let's mix it up. What's your most embarrassing travel story?
In the middle of Bavaria, some friends and I decided that it would be a great idea to have some local bevvies outside of our hotel alongside the Rhine River. As the cocktail hour wore on, and the sunset, the more adventurous of us decided that we should dip our toes into the river as a badge of honour.
Little did I know that the entryway was comprised of cobblestones that had been covered in algae. And as I tried to glide my way gracefully into the Rhine, I ended up tumbling down the cobbles and nursing broken toes on the way out…
Ouch! What trips do you have in store for yourself: where are you headed in the next 12 months?
Rio de Janeiro, skiing in the Alps, and anywhere else my passport will take me.
What items are absolute musts on your packing list?
Camera, phone, water bottle, hand sanitizer, electrical convertor, and mascara.
Do you have a favourite travel quote, mantra or words to live by?
No guts, no glory.
What's your number one piece of advice for someone who's just landed in a foreign country for the first time?
There is nothing that a big smile and a friendly attitude can't get you.