Notes from the Road:


Munich to Salzburg
Back to Bavaria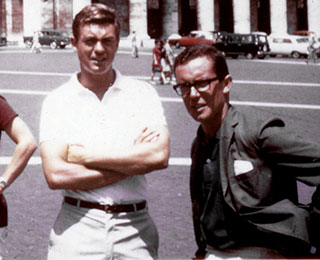 Many years ago – about 50 of them, in fact – the bicycling world of Butterfield & Robinson began in Starnberg, Germany. This is Bavaria—postcard-perfect Germany—a land of sweeping mountains, sparkling lakes, timbered houses, lederhosen, felt hats, and strapping young men dancing and singing with young maidens, decked out in their dirndls and frilly Bavarian blouses. It is a land of civility where everyone greets one another with the words Grüß Gott (Greetings to God)—a land so polite that not to do so would be considered boorish and rude.
In 1966, our bicycling journey started at the Starnberg railway station. We rented 43 bicycles (none of which had any gears) for $10 each and bicycled south along the shores of the Starnbergersee to Bad Tolz, Wallberg to the green glacial waters of Achensee. We ended a few days later in Innsbruck.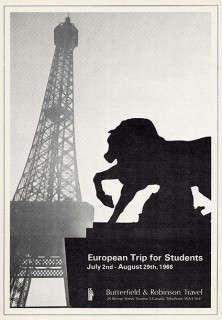 A bit of history: I planned that first trip just a few days before we all biked it. Our 43 students set sail on July 2nd, 1966, aboard the Leonardo da Vinci ship bound for Naples, Italy. Sidney Robinson, Martha Butterfield and Bob McDermott accompanied the group for 10 days at sea while I flew to Munich, Germany to figure out a seven-day bicycle route somewhere in Bavaria.
Our brochure of 1966 read "along a few of the beautiful valley roads of Germany we bike… (providing) an opportunity to swim, to picnic and to acquire a feeling of seeing Europe the way thousands of European students do." It was my job, while the group was at sea, to find a route that would do justice to what we had promised.
Fortunately, Bavaria proved as breathtaking as we had hoped. We delivered.
Little did we know as we set off in 1966 that our little company would one day be the catalyst for hundreds, even thousands of Americans, Canadians, Brazilians, and citizens from around the world to catch the "bike bug." And so it is time to go right back to our roots and do it again. Starnberg, here we come!
Be Part of B&R History
To celebrate our 50th Anniversary we're going back to where it all began. Just as George did in 1966, we'll traverse the beautiful valley roads of Bavaria on our new Munich to Salzburg Biking trip.
DETAILED ITINERARY
New and Improved
Well, not quite "do it again." There will have been many changes and improvements since that first trip. In fact, as I write these Notes from the Road, intrepid B&R guide and researcher Lewis Evans is out on some of those same roads, modernizing, changing and improving what we did a long time ago. Personally, I'm looking forward to doing it again in a somewhat more comfortable style—and with a lot fewer worries than we pioneers had in 1966.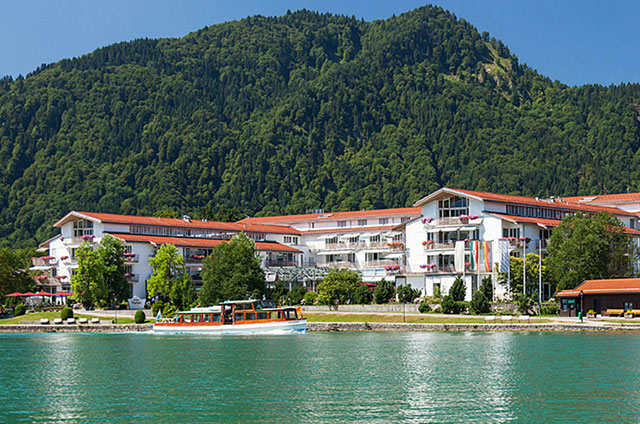 As just one example of how our trips have improved, today our one-geared bicycles are merely a memory. B&R has moved along and so, fortunately, has bicycle technology. We of course have kept abreast with those advances and have all the gears we need for our journey. The youth hostels (and even the hay barn!) we stayed in years ago are no longer our destination for the night. Having grown up a touch, we now have a preference for the finer things in life, and our hotel lineup (featuring the beautiful Althoff Seehotel Überfahrt pictured above) reflects the taste we've been refining for decades. And while there will be plenty of opportunity to sample gulaschsuppe, wurst and wiener schnitzel, today there's also a crop of exciting new young chefs in the area offering modern takes on traditional Bavarian fare.
The world of B&R has expanded greatly since that first trip some 50 years ago. But if our success during this period has taught me anything, it's that some things—some of the very best things, in fact, like good food, great company and the pleasures of seeing the world by bike—never change.
I hope you'll join us on the road to see for yourself.
JOIN MORE THAN 70,000 FELLOW WANDERERS