What to Expect on a European River Cruise?
If you're considering a river cruise, what can you expect when you embark on this new journey? Riverside riding, exploring multiple countries on one trip, and only having to unpack once—these are a few of the many reasons river cruising is such a phenomenal way to travel. But what truly sets river cruise travel apart? We caught up with traveller Thomas Owens from Savannah, Georgia to learn about his Danube River Cruise Biking B&R trip in partnership with Uniworld. Learn about the things that make river cruising an exceptional way to travel, and why being active during your trip is the best part!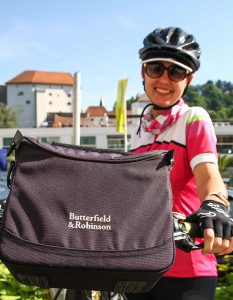 You've completed three trips with Butterfield & Robinson. What is it you love most about active travel, and the B&R style of travel?
B&R offers a style of travel that is all-inclusive.  From start to finish, each day is filled with wonderful surprises and culminates in fantastic accommodations, delicious food and plenty of adult libations to go around. We love the opportunity to be active during our holiday; it allows us to really get in deep in a region, and enjoy the food and wine, guilt-free!
One of our favourite parts of a B&R trip is when our guides share a presentation of photos from throughout the week on our final night—it is a special way to recap an incredible trip together.
How did you decide to embark on a river cruise with B&R?
Years ago, I was interested in exploring opportunities that combined world-class biking with river cruising. The advantages? Enjoy days filled with riding, explore the countryside, experience wonderful food, and my favourite part—only unpack once during the duration of your trip!
I reached out to Butterfield & Robinson to discuss and they were enthusiastic about the idea. Several months later I received a call from B&R inviting me on their first river cruise in partnership with Uniworld! Katherine and I cruised the Danube River and it was an experience we will never forget. During our stay we are so glad we opted for a suite, we feel they added to the truly outstanding experience.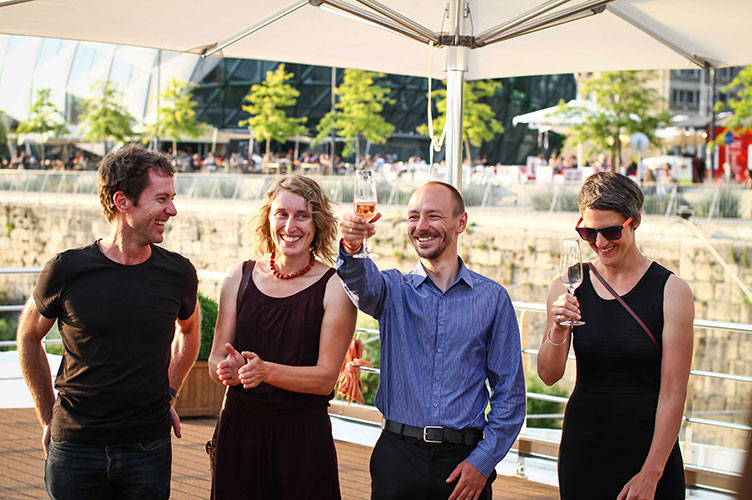 Tell us about your experience River Cruising with Butterfield & Robinson and Uniworld.
Biking on a river cruise allows you to enjoy flat and scenic routes. We were never in a hurry and were truly able to enjoy the pace of the riding. We especially appreciated the short stops prepared by B&R along the way: mid-morning coffee in a local café, or lunch along the banks of the Danube.
Travelling with B&R meant we didn't have to worry about the small stuff, like tipping the boat staff. B&R handles all aspects of the trip, down to the tipping, meaning we have one less thing to worry about, so we can truly relax on our vacation.
Uniworld River Cruises is an incredible partner for B&R, we're so thrilled they have collaborated on these trips. The ships are extremely comfortable, the food is fantastic, and although we ate an abundance of food, the activity and biking provided by B&R kept us feeling fit and healthy each day.
I also want to give a special mention to the Uniworld staff, from the dock handlers to the maître d'; everyone was lovely, helpful, and made our experience one we will never forget.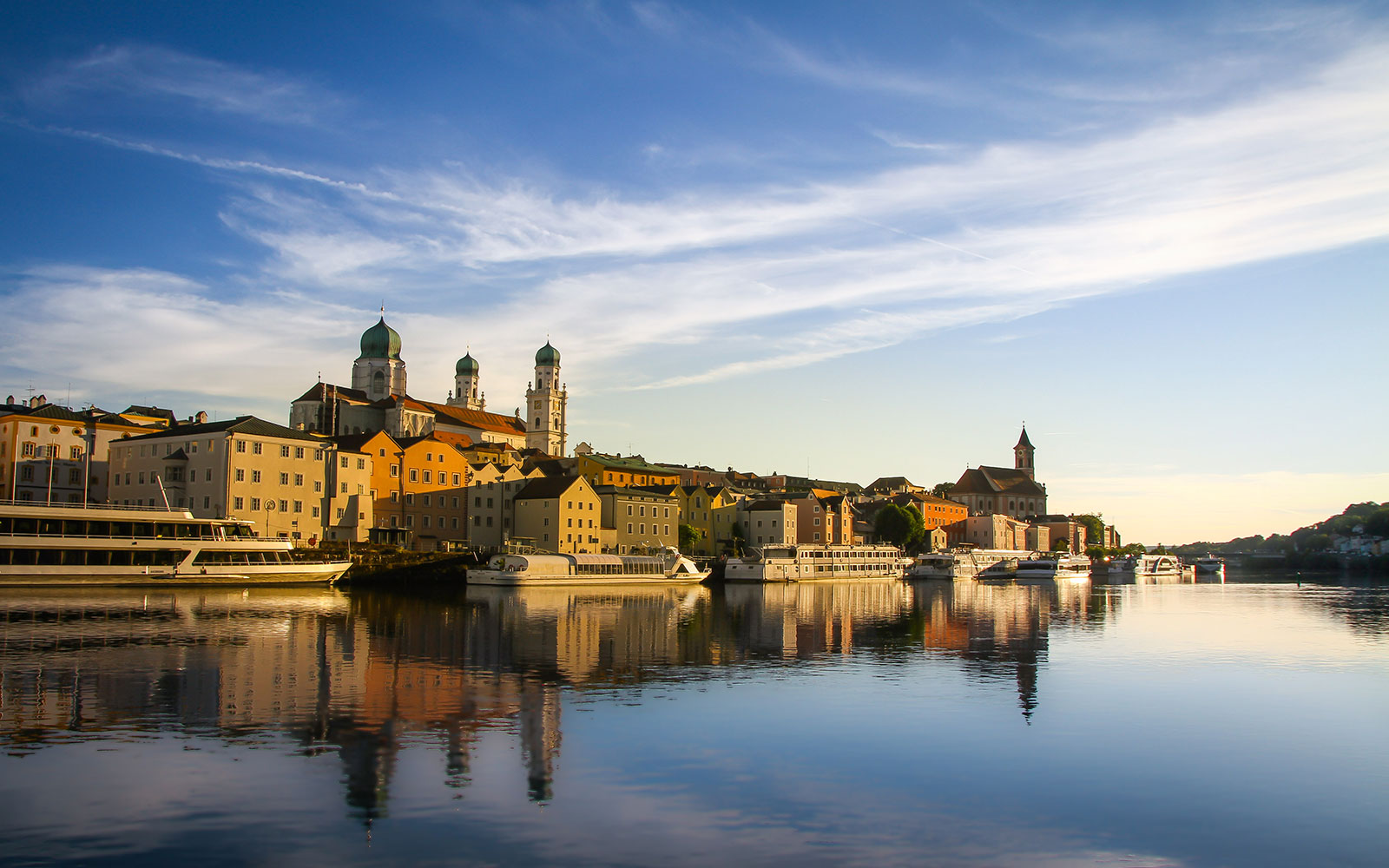 Was there anything that surprised you about the river cruise?
To our delight, we had two butlers who provided us with all the assistance we needed during our stay. Every morning they would ask if we needed anything and would provide a new tasting bottle of wine in our room. Having the option to eat breakfast in our room was a real treat, too! Laundry was also included… a luxury when you're biking during your travels!
Do you have any upcoming trips planned?
Yes, we do! We are travelling to Quebec with Butterfield & Robinson in August. As usual, we plan to arrive five days before our B&R trip begins to explore as much of our northern neighbour as possible. We're very excited to explore this corner of the country!
Do you have anything else you'd like to share about your experience with B&R?
We have participated in biking trips with many companies, and have enjoyed every trip! However, we prefer Butterfield & Robinson because they pride themselves on being the best.   We've had the same guide on multiple occasions, and they remember us just as we remember them. This demonstrates the low turnover of their employees, and I believe that says a lot about their management style: they see their employees as their most treasured assets.
Butterfield & Robinson lives and breathes by the reviews they receive from their valued clients, and this is something I value in my company, and in the companies I choose to engage with. The bottom line is, they're doing something right!
I hope this provides you with an idea of my thoughts, and thanks again for the opportunity to share.
Butterfield & Robinson, the world's premier luxury active travel company, partners with Uniworld Boutique River Cruise Collection, to bring their shared philosophy of providing exceptional travel experiences to their guests. Visit Butterfield.com to learn more about a biking river cruise experience.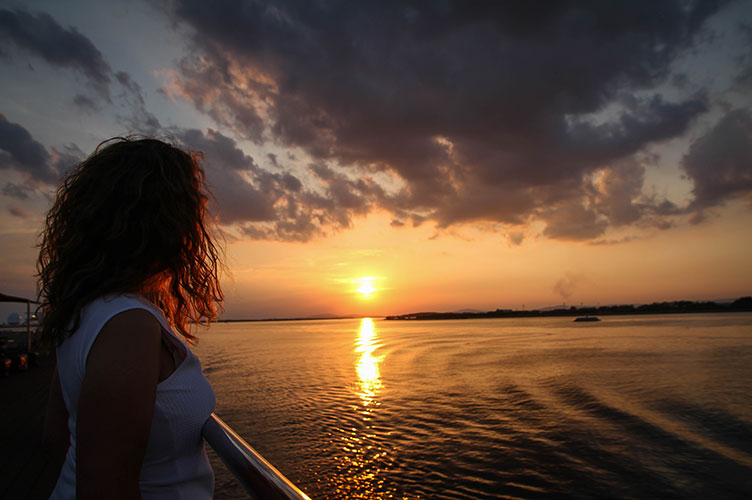 JOIN MORE THAN 70,000 FELLOW WANDERERS