Experts + Insiders:


Orsolya Kako

It's a not-uncommon element in the origin story of inveterate world wanderers: the travel bug bites early, and once its teeth have sunk in, it stays for years, decades, and often a lifetime. Count B&R Experience Designer Orsolya Kako among its many victims.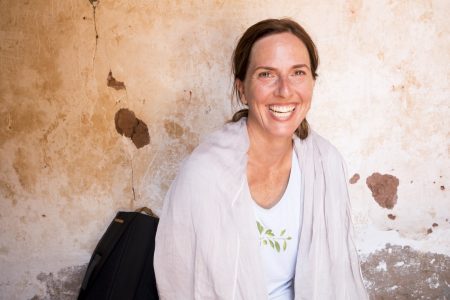 "When we were kids, my parents would pack us in the family van and we would drive around the U.S. and Canada all summer, never staying put for more than a few days in one place. That definitely planted the seed," she recalls.
By the time she graduated from university, she found her urge to abscond had outgrown continental borders. After spending more than a year living in Asia, she returned home only to succumb to a truth that may well have been inevitable.
"I came back deciding to work in the travel industry," she says.
Today Orsolya plans experiential and in-depth excursions to locales as varied as Japan, Morocco and Iceland—three places she's researched extensively.
So, what was it that drew her to the travel industry, exactly?
"My thinking was that I would have a lot of opportunities to travel and get paid at the same time!" she says.
Mission accomplished.
Ready to Go?
Orsolya's new Iceland itineraries reveal every aspects of the untamed, natural beauty of the exquisite landscape. Click below to find the perfect way to experience a land where the lava fields, glacial valleys and ancient lore never fail to captivate.
START PLANNING
Vital Stats
Years in Travel Business: 15 (including a long maternity break!)
Years with B&R: 5
Countries/Regions of Expertise: Iceland, Morocco, Japan
Countries visited: 24
Countries lived in: South Korea, Japan and Canada
Trips planned (estimate):  Dozens and dozens…
Q&A with Orsolya Kako
Let's start with your name—"Orsolya Kako" must get butchered a lot. What's the worst bastardization you've come across?
Well, this is an easy one. You know everyone pronounces my name as "Ursula" and that started in kindergarten when my teacher looked at my Hungarian name and said, "Well, I can't pronounce that, so we'll just go with 'Ursula'" and that stuck to this day…  So, to answer your question, the worst bastardization is not even trying!
What's your preferred method for immersing yourself in a country or region?
When arriving in a new region, I love to just hit the sidewalk, walk and take in all the sights and sounds of the location, sit at a sidewalk café and just observe.
What's the craziest thing you've done on trip?
My first time in Iceland was during the summer of 2010 and was just a few months after the big eruption of the Eyjafjallajokull that stopped flight traffic over to Europe. We stopped to have a glimpse of our first glacier and we saw people with a guided tour of hikers with crampons going for a glacier hike. It looked so cool that we arranged one for the next day. It was so fun to put on crampons and dig into the ice—the ice was totally covered in soot from the recent eruption, so it looked like we were climbing on a black-sand beach. There were little streams where the glacier was melting that revealed the bluest blue of the glacier—so beautiful! We got up close to some pretty deep crevasses that showed us how massively deep the glaciers really are—amazing!
Let's do some favourites: what's your favourite trip you've ever taken? (I know, I know, but try to narrow it down to one!)
Chile—I loved the diversity of the geography—from the driest desert in the world to the beauty of the Torres del Paine National Park.
Do you have a favourite hotel in the world?
That's as impossible as choosing my favourite child! Up there though, if pressed, are Abbaye de la Bussiere in Burgundy, Dar Ahlam in Skoura and the Four Seasons in Budapest.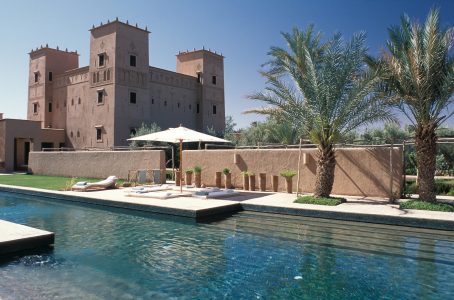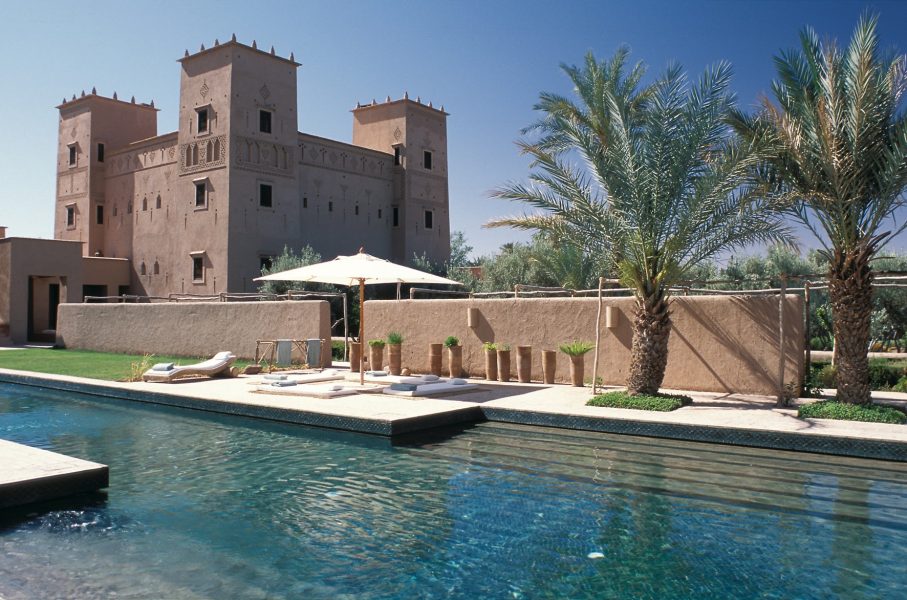 Favourite bar/wine bar/watering hole in the world?
A little hole in the wall that's a 10-minute walk from my house in Toronto. We can pop out any time for a drink and run into a familiar face.
How about a favourite dish or restaurant?
I'm tempted to say Thai street food from the food carts in Bangkok, but tapas from a little hole-in-the-wall restaurant in Barcelona is up there, too.
Of all the trips you've designed, do any moments or stories really jump out at you?
Well, I had a couple who loved their Burgundy biking trip so much last year that they got engaged! So that's high on the list.