Reading for the Road:
A Few of Our Favourite Books About Croatia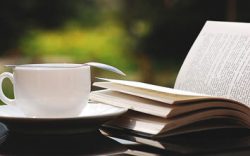 At The Slow Road we answer to many names (wanderers, bon vivants, students of life) but first and foremost, we're a group of dedicated travellers.
That's why we love compiling reading lists that include those books—from novels to memoirs, and everything in between—that have really opened up our favourite regions.
In this post, we'll round up a few of our favourite books about Croatia, a jagged strip of land that's one of the most splendid places in the Mediterranean.
---
Must Read Books About Croatia
By Mark Mazower
A brief, provocative survey of the complex and often contentious history of the region.
With eloquence and insight, Mazower addresses the issues of geography, nationalism and modern nation-building in the region.
---
By Robert D. Kaplan
In this eloquent, opinionated report from the front lines, Robert Kaplan interweaves history, art and culture of Yugoslavia, Bulgaria, Romania and Greece with 20th century events to paint a portrait of the region in the 1980s.
An Island Odyssey Awaits
Our private yacht serves as your luxurious base camp for Dalmatian Coast Biking, a week of unforgettable island hopping through a largely undiscovered region.
DETAILED ITINERARY
By Rebecca West
First published in 1941, this monumental work explores the complex history of Yugoslavia, its heroes, politics and culture. It's a big, challenging book—called by some the best ever written on the Balkans.
---
By Marcus Tanner
A modern history of Croatia, from its medieval origins to the Nazi occupation of Yugoslavia to the present day. Written by a London Independent correspondent, an eyewitness to the events of 1993.
JOIN MORE THAN 70,000 FELLOW WANDERERS