Set Sail for Croatia's Dalmatian Coast
Blessed with an endless coastline—nearly 1,800 km (1,100 mi.) of it—no matter how you decide to explore the Dalmatian Coast, at least some of it is sure to be by floating vessel. And what better way to connect the dots of over 1,200 islands than by private yacht? 
On our Dalmatian Coast Active trip, the mighty Agape Rose makes the ultimate home-away-from-home. The 48-metre-long vessel is complete with 12 spacious cabins, a beautiful common area (perfect for late-night BBQs and dancing the night away), a cinema, masseuse cabins, a Jacuzzi, two jet skis, stand-up paddleboards and kayaks. All you need to do is unpack once—and just like that—you're waking up in front of a new island every day aboard your floating hotel.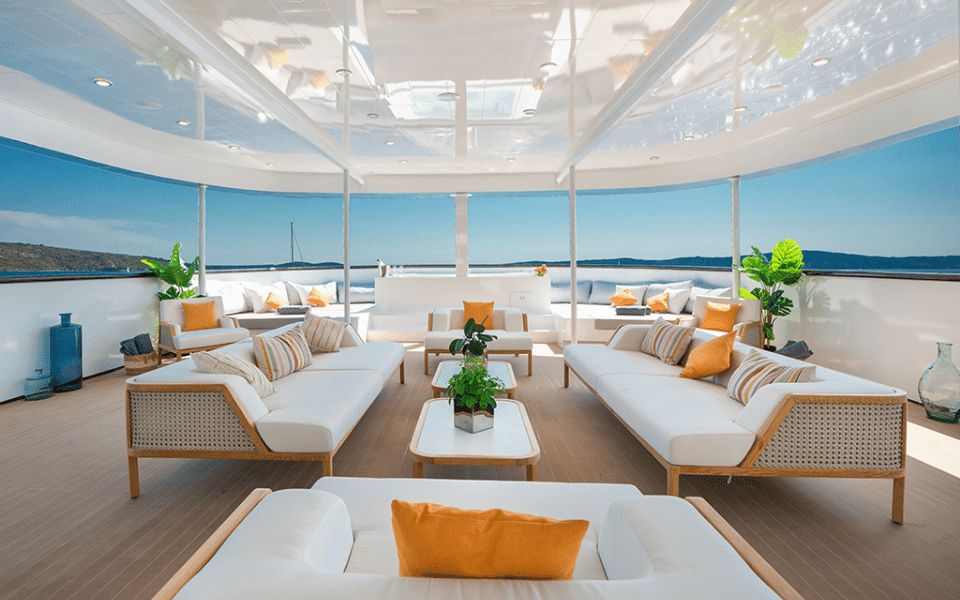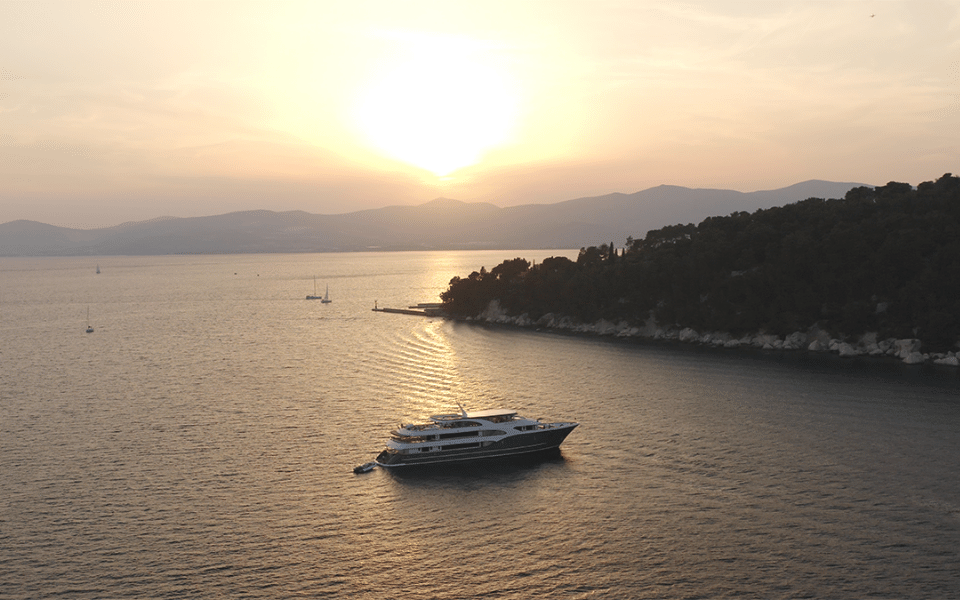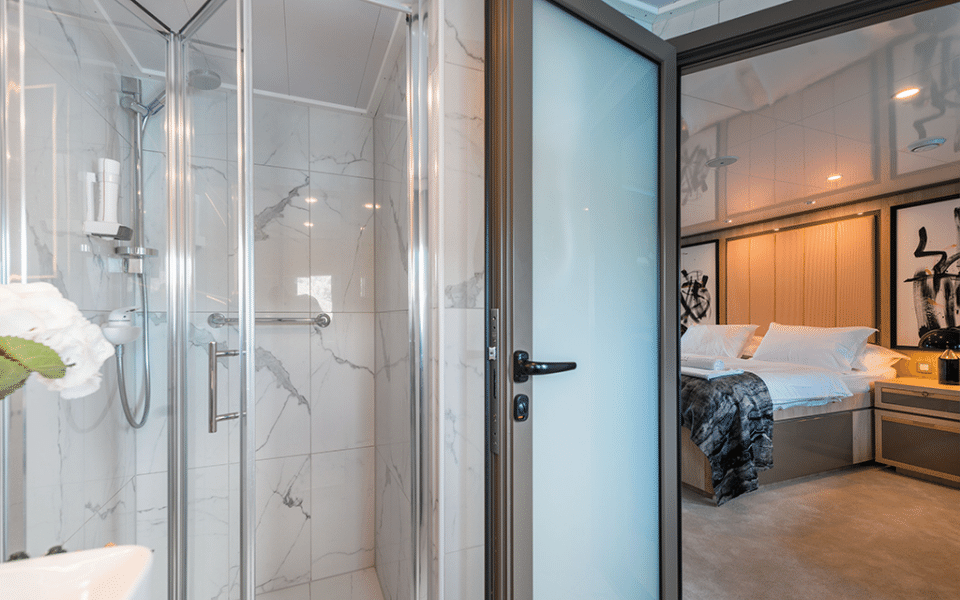 Get Off The Beaten Track
With our skilled captain and the yacht's small size, we can dock at smaller coves, fishing villages and tiny islands that larger boats (ahem, cruise ships) can't access. Hidden islands and locals-only spots are all yours to experience. Like in Solta and Mljet, two under-the-radar islands we love taking our travellers to for their beautifully-preserved coasts.
It's also the perfect base from which to go oyster farming, taste fresher-than-fresh seafood and farm-to-table cuisine (let us introduce you to the cuisine in Korcula!), and witness fascinating remnants of the Venetians, Turks and Greeks through surrounding old homes, cathedrals and monasteries.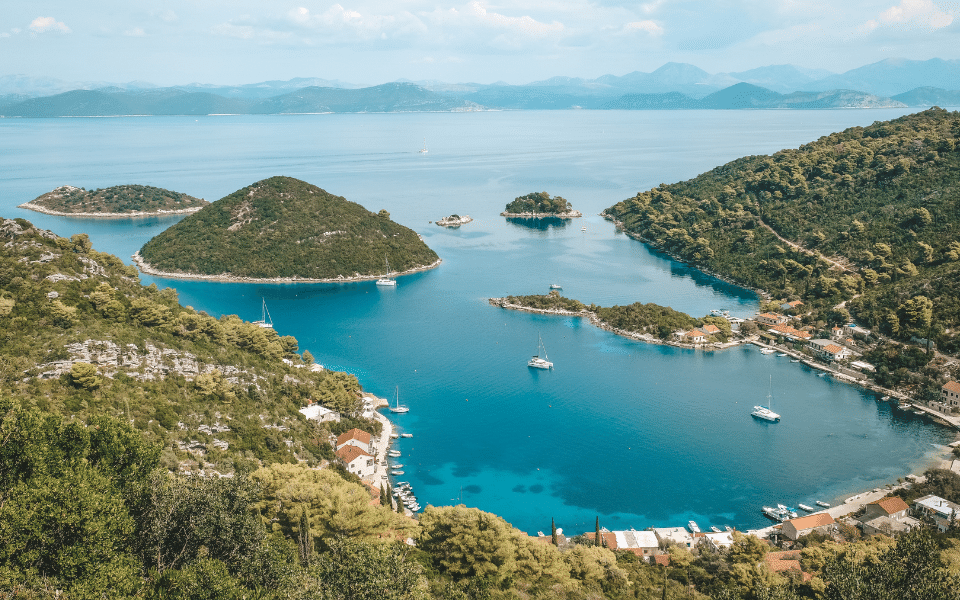 Island Hop On Sparkling Seas
Strike the perfect balance of maritime and inland adventure on our Dalmatian Coast Biking trip as you sail by private yacht from port to port, while away idyllic moments at sea and bike Croatia's dramatic coastline.
DISCOVER CROATIA
Escape The Crowds
Even during the busy tourist season, yachting around popular spots like Dubrovnik, Hvar and Split never gets too crowded. You'll get to experience these big cities and feel (a little more) like a local.
In Split, you'll bike through Marjan City Park, a favourite spot among the locals for its beautiful marina and tranquil atmosphere. In the fishing town of Komiza, we'll bring you to our favourite sunset spot. In Korcula, our friend Andrea gives us the inside scoop into the town where Marco Polo was born.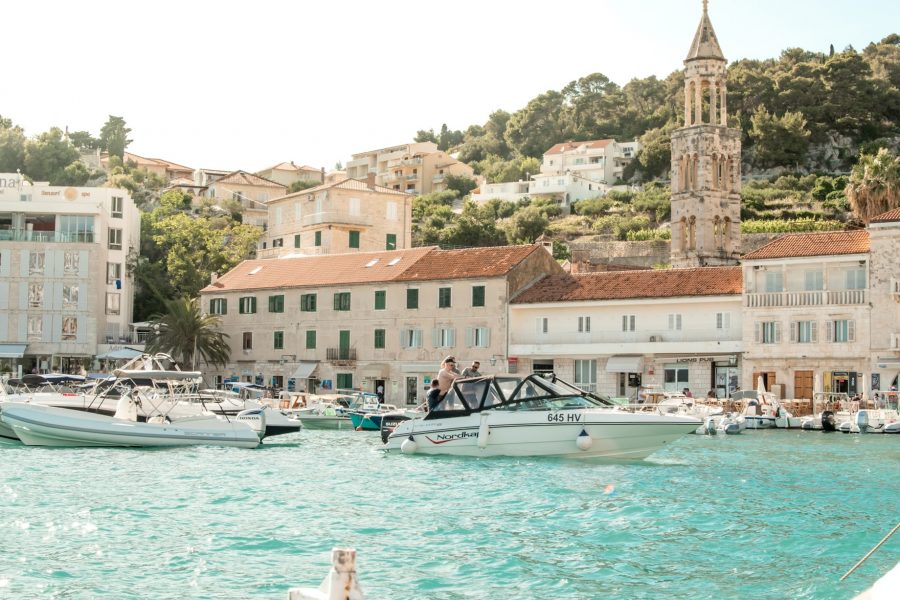 Yacht Life
You could easily get used to the sea breeze ruffling your hair, waking up to the waves, sun-soaked afternoons, and watching the sunset beneath the horizon.
There's also something to be said about this special way of travel, as you really get to know your fellow shipmates (and our amazing crew). Spend your days at sea lounging on the deck, making use of the Agape Rose's masseuse cabin, or leaping into the water for a quick swim or snorkel (or an afternoon siesta on deck!).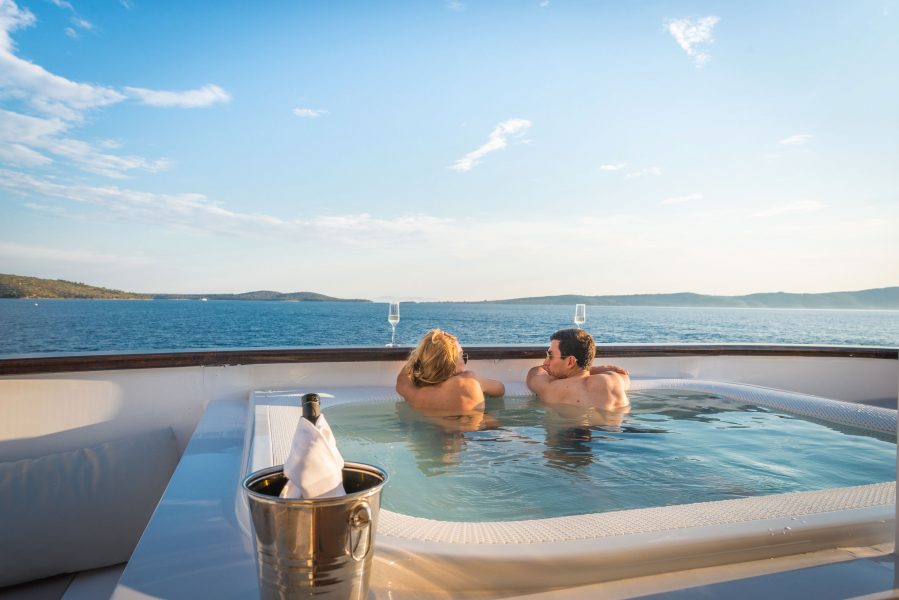 The biking is unbeatable!
The best part of all of this, of course, is that we bring our bikes with us, so anywhere there's a great route, we can set course for land and start pedalling—often on routes where few others have access.
Croatia is hilly at times, and the biking will test your legs (thank goodness for e-bikes—which are now available!), but it's worth it for the views. You'll bike past lavender fields in Hvar and UNESCO-listed sites in Split. You'll skim the coast, cruise through beautiful wine regions, valleys, and atop hills for some jaw-dropping vistas.
You'll also bike through Stari Grad Plain, a UNESCO-protected site unlike any other in the world. Stari Grad Plain is actually an agricultural land built by the Greeks, who colonized the area in the 4th c. BC. This area was named a UNESCO site because the land maintained its original form over the centuries. The plain also shows the system Greeks used to cultivate crops. The land was divided into so-called "chora" parcels separated by dry stone walls and that system remained in use ever since.
Feeling inspired to experience the Dalmatian Coast by sea? Get in touch with a member of our team to secure your spot.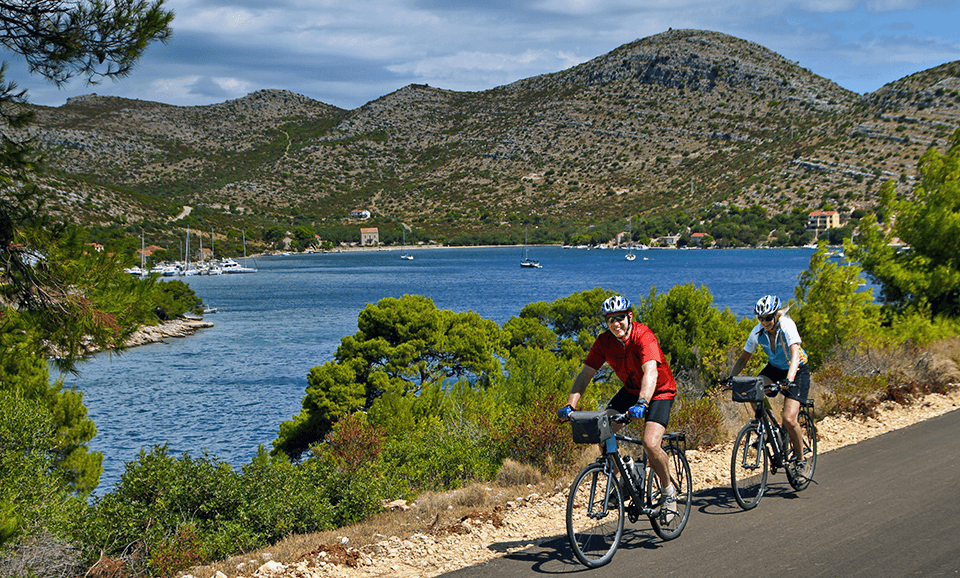 JOIN MORE THAN 70,000 FELLOW WANDERERS