Spectacular Stays: Villa Korta Katarina & Winery
Time seems to stand still at Villa Korta Katarina & Winery, Croatia's lavish new wine estate by the sea. We chatted with American philanthropist Lee Anderson about the genesis of Korta Katarina and how his efforts in providing aid to Bosnia-Herzegovina and Croatia led to the inception of Orebić's most extravagant property.
---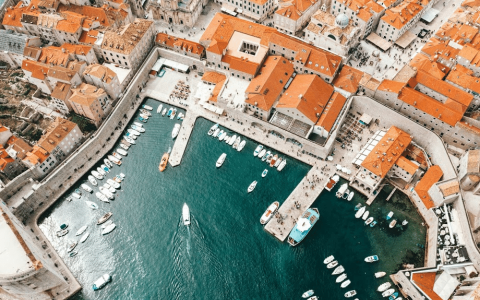 The mere mention of Croatia often conjures quintessential images of Dubrovnik, with its ancient walled villages, fiery-red rooftops and sun-drenched beaches peppered along the sparkling Adriatic coast. Although the glitz and glamour of this fairy-tale city is something to write home about, it often overshadows its under-the-radar neighbour. Just a two-hour drive away from UNESCO-listed Dubrovnik lies Orebić—a romantic old port town nestled in the heart of Croatia's pristine wine territory—and possibly one of the country's best-kept secrets.
But not for long.
Sitting pretty on the southern tip of the Pelješac peninsula, Orebić is charmed with a golden strip of sandy beaches, an unparalleled wine scene and hidden coves dotting the heavenly blue of the Adriatic. With no shortage of freshly shucked oysters and centuries-old paths to ride through, Orebić is finally generating a buzz as one of the most promising jewels of the Mediterranean.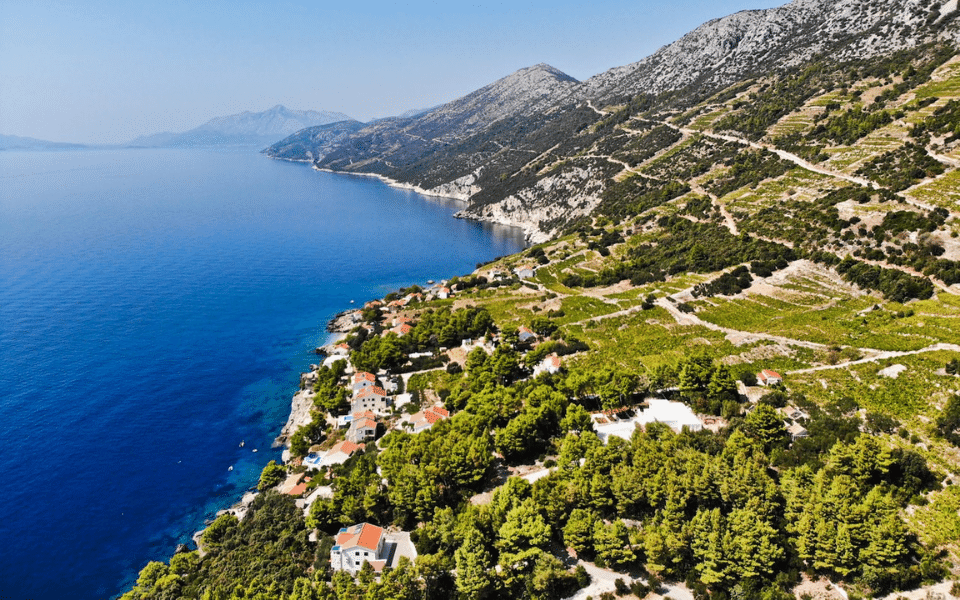 ---
A Slice of Heaven on the Adriatic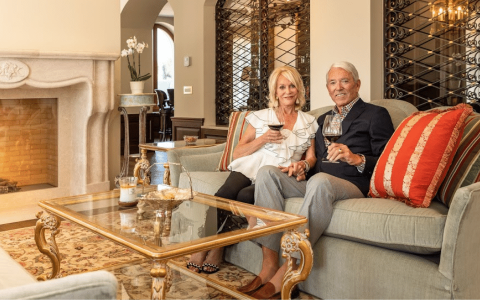 The region's rich, welcoming culture and untapped gastronomic delights were enough to capture the hearts of American philanthropists Lee and Penny Anderson, who began visiting the country twenty years ago on humanitarian missions after the Yugoslav Wars. A dear friend of the Anderson's was working for a charitable organization, sending missionaries to Croatia to rebuild schools destroyed during the wars. Eventually, he invited the pair to come over and see the work they were doing first-hand.
"We coordinated a visit with the opening of one of the schools. It was really gratifying to see these young people getting their schools back," Mr. Anderson said. "We continued to go after that to support the St. David's Relief Foundation. Penny and I already had an interest in wine—and it seems almost everyone in Croatia makes their own wine."
Thanks to their infatuation with the region—and over a few glasses of wine with the Executive Director of St. David's Relief Foundation, Mr. Anderson grew keen on investing in one of the area's pristine wineries.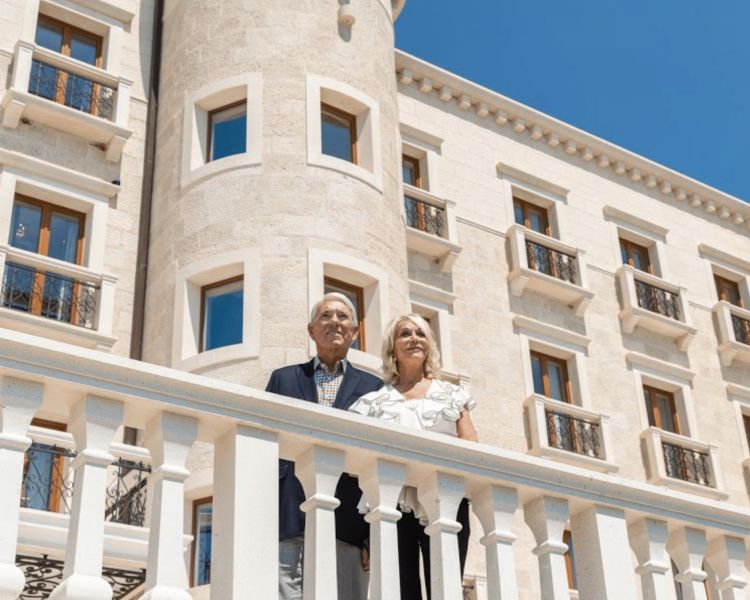 SEE (AND STAY) FOR YOURSELF
Settle into the Villa Korta Katarina on a Bespoke adventure to Croatia with B&R.
START PLANNING
A Labour of Love
Six months later, the Anderson's were offered a jaw-dropping property that was taken back by the government.
"A four-story hotel—and it's empty, and they're willing to sell it to you—if you promise you'll rebuild it,'" he was told.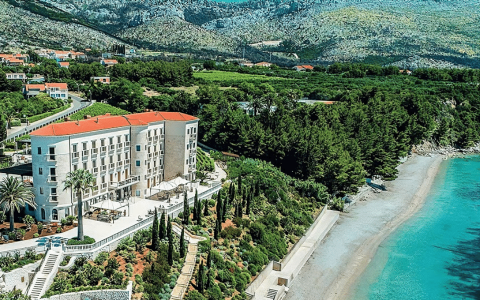 Mr. Anderson said yes.
And with that, the Anderson's purchased the well-known Rivijera hotel, a sumptuous seaside villa nestled on the shores of the shimmering Adriatic.
"We suddenly had this little piece of heaven—a building we have sitting on top of a hill overlooking the Adriatic—with the promise to put it back into service," Mr. Anderson said.
After an intense labour of love and almost a decades-worth of planning, one of Croatia's most exclusive properties was on the horizon. Korta Katarina, member of Relais & Châteaux, finally opened its doors in 2018.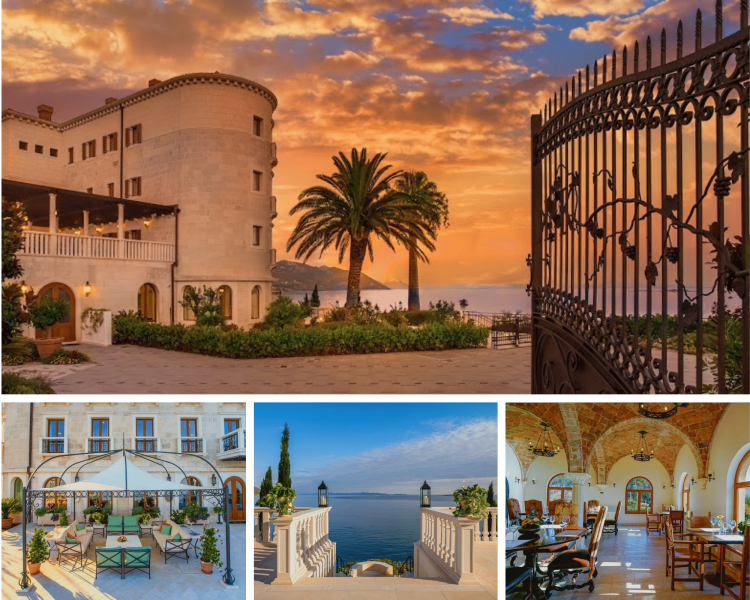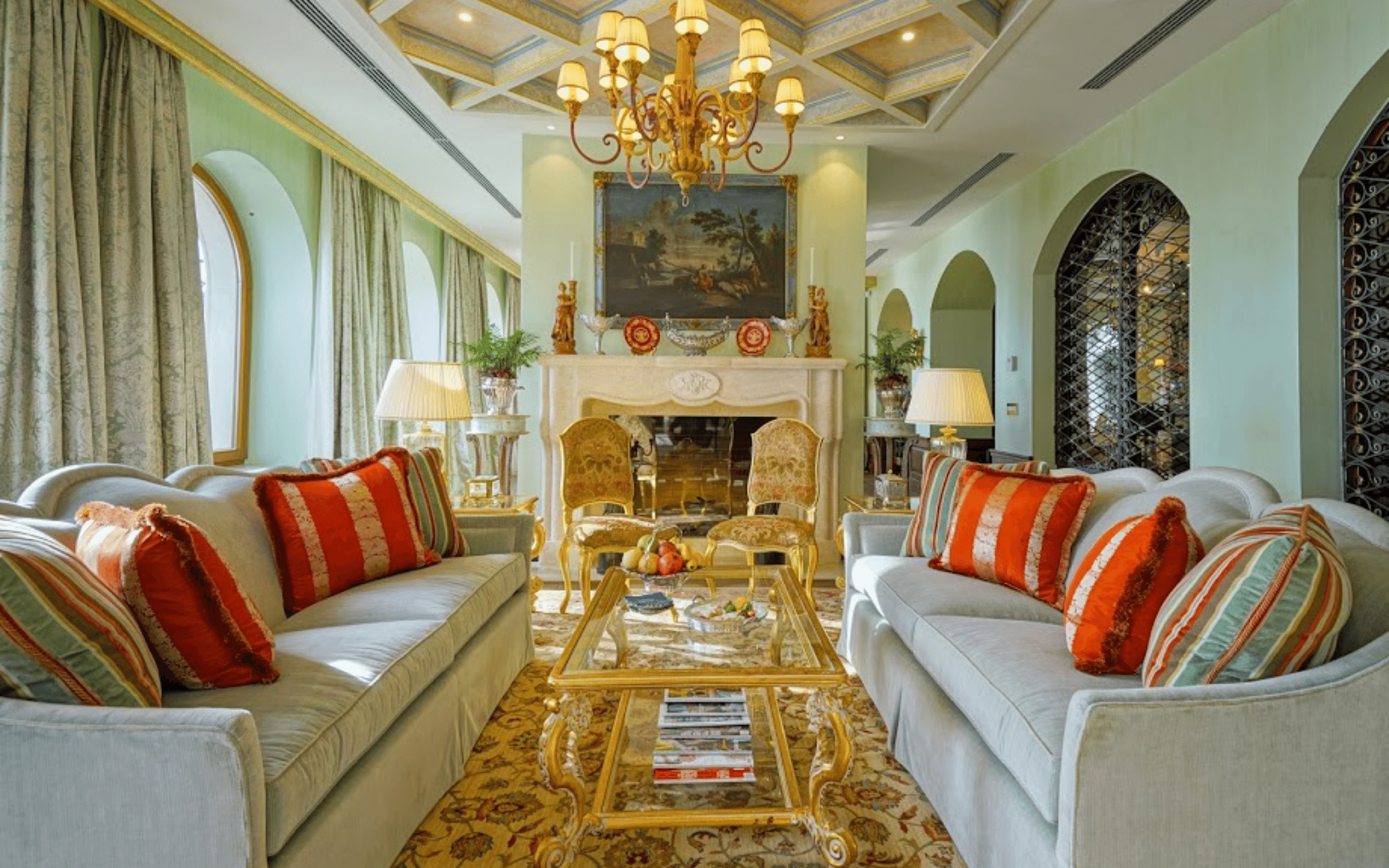 The Space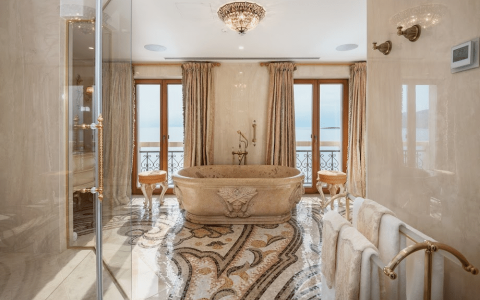 This secluded property is so much more than your average hotel. Consisting of a winery, vineyard, the villa and even a 201 ft luxury yacht, every room has a story to tell at Korta Katarina. These stories are illustrated through the refined antiques and elegant attention to detail found around every corner. Through its serene splashes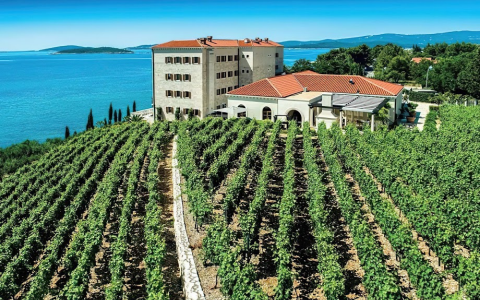 of pastel blues, milky whites and sandy ivory coating every inch of its interior. And best of all, through its sustainably farmed vineyards and lavish collection of KK award-winning vintages—a favourite among the locals.
"Years went on; we started our winery—we made wine in the building. Eventually, we decided to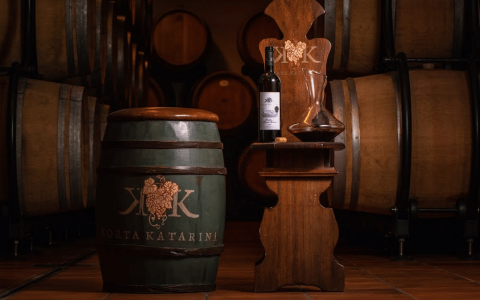 move it adjacent to the building, but co-join it with the villa," Mr. Anderson said. "We make a limited production of 60,000 bottles per year—most of it sold in Croatia, though we do export to some areas in the US."
Today, Korta Katarina hosts gastronomy wine tastings paired with an upscale introduction to Croatian cuisine. Guests also have the option to sample some of Orebić's most palatable delicacies with trips to local oyster farms—the perfect combination of salty seawater and freshwater makes this an idyllic experience. And after exuberant days of soaking up the sunshine, guests can revel in the little touches of luxury and personalization that the Anderson's put into every aspect of the villa, including the bedtime stories found on each room's pillow come day's end.
Korta Katarina's prime location ensures there's no shortage of activity for all levels. Cruise to Korčula by speedboat to embark on a bike ride through Pošip vineyard, the region's finest white variety. Walk the longest walls in Europe in the 14thC town of Ston. Kayak, kitesurf and scuba dive along the coast of the turquoise Adriatic. No matter what the day calls for, the area is ripe with adventure for even the most intrepid of travellers.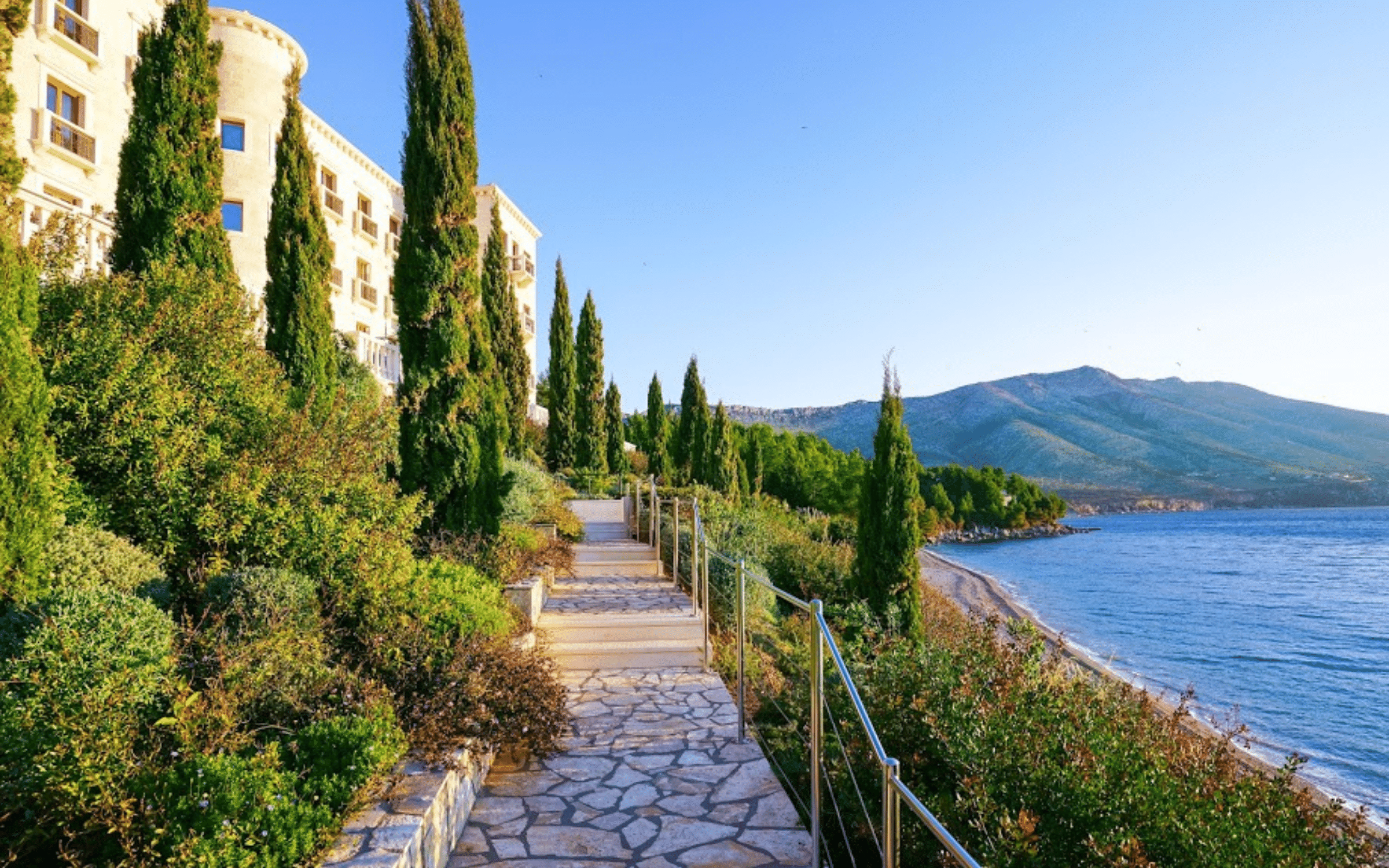 A Villa That Gives Back
Although Korta Katarina's roots run deep in offering guests unparalleled luxury, the first of its kind in Orebić, its philosophy still remains ingrained in engaging with its local community.
"All of our employees are from Orebić—the villa is a real source of pride for the people of the village, many of them are employed there—even during COVID, we never made layoffs, and we paid them the whole time," Mr. Anderson said. "The greatest reward is the people we work with. We're very proud of what we've done.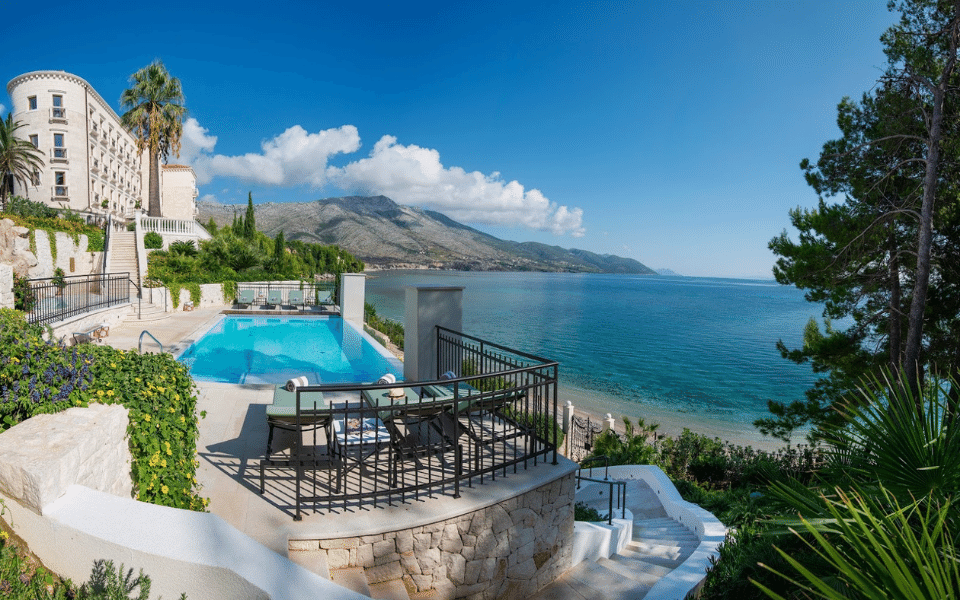 ---
The Future of Korta Katarina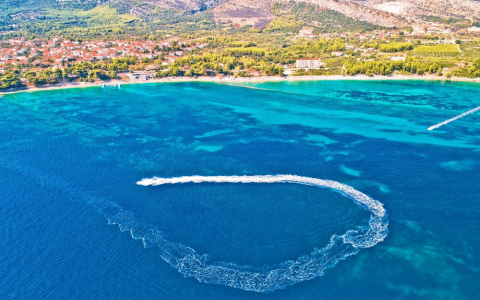 So, just how bright is the future of tourism for Orebić? With lots of talk about the Pelješac Bridge finally connecting southeast Croatia to the rest of the country, there's sure to be a rise in visitors wishing to cast anchor and unearth the secrets of this dreamlike town. According to Mr. Anderson, this is marvellous news for Korta Katarina, as completion of the bridge will cut down the amount of travel time to get to Orebić by a third. It would appear as if venturing off-the-beaten-path in Orebić—and savouring the exuberance of Korta Katarina—is a voyage that's slowly creeping out of the shadows to compete with its glitzy neighbour Dubrovnik.
If enjoying fine wine and gourmet cuisine over panoramas of the sparkling Adriatic sound enticing, a stay at Korta Katarina is a must. Get in touch with Tom to see how he can craft your idyllic getaway to Croatia.
JOIN MORE THAN 70,000 FELLOW WANDERERS