Reading for the Road: A Few of Our Favourite Books About Iceland
At The Slow Road, we answer to many names (wanderers, bon vivants, students of life) but first and foremost, we're a group of dedicated travellers.
That's why we love compiling reading lists that include those books—from novels to memoirs, and everything in between—that have really opened up our favourite regions.
In this post, we'll round up a few of our favourite books about Iceland, a land where the lava fields, glacial valleys and ancient lore never fail to captivate.
---
Must-Read Books about Iceland
By Halldor Laxness
Rich in local colour, this great mock-epic by the Icelandic Nobel Prize-winner features the indelible Bjartur of Summerhouses, a hard-headed, independent-minded sheep farmer. The book has been called a "funny, clever, sardonic and brilliant" masterpiece.
---
By Terry G. Lacy
A long-time resident of Reykjavík, Lacy weaves tales of family life, anecdote, lore and history into this illuminating personal portrait of Iceland.
---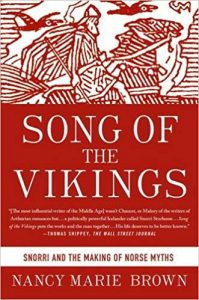 By Nancy Marie Brown
Brown brings to life not just the great Norse tales of medieval Iceland but also the life and times of the worldly Icelandic chieftain, known as the "Homer of the North."
---
By W.H. Auden and Louis MacNeice
This quirky, under-appreciated masterpiece captures the spirit of Iceland, its people and landscapes.
JOIN MORE THAN 70,000 FELLOW WANDERERS