Insider's Guide:


7 Things To Do in Reykjavik

The centre of Iceland's historic, Nordic cool (confession: I borrowed that phrase), Reykjavik is home to nearly half the country's population. The result is a lively, bustling and diverse city as unique as the country itself. In the third of our three-part Insider's Guide to Reykjavik, trip designer Orsolya Kako offers this B&R-inspired list of things to see and do in the "smoky bay."
---
What to See + Do: Things To Do in Reykjavik
To get your bearings, take the elevator to the top of Hallgrimskirkja, an imposing gray church whose distinctive stepped-slope facade frames a tower from which a bird's-eye view of the city's colourful rooftops and compact downtown awaits. Then return to sea level to marvel at the city's newest architectural landmark.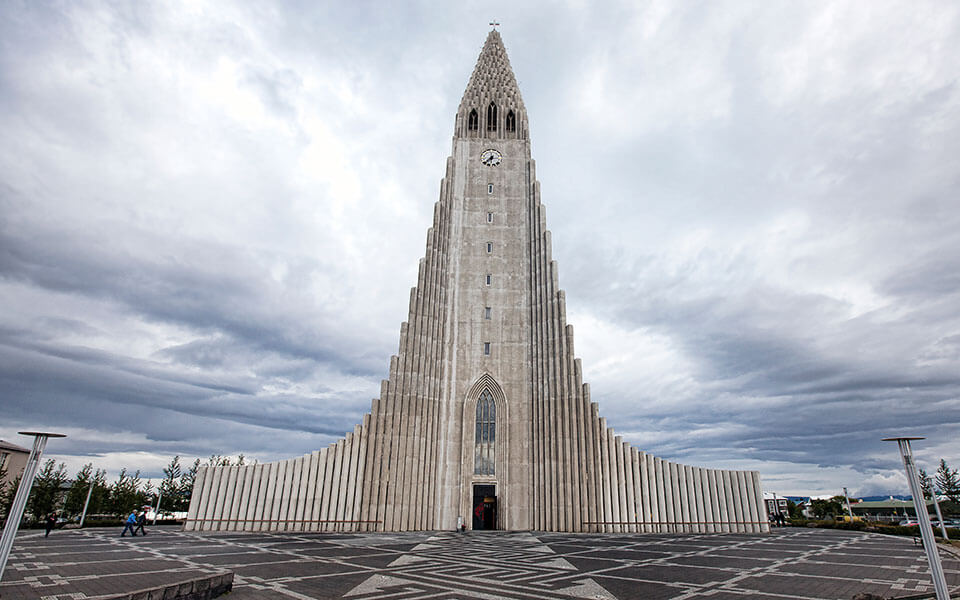 Unveiled in May 2011, the Harpa concert hall is a dazzling geometric structure that sits like a jewel on the waterfront. Home to Iceland's symphony orchestra and opera, Harpa is well worth a visit even if only to gaze through the honeycomb-like glass facade, designed in collaboration with the Danish-Icelandic artist Olafur Eliasson. From there, walk to the city's central square, Austurvöllur – home to the parliament building (Althingi) and the main cathedral (Domkirkjan). Finish your tour at the central pond, Tjornin, the heart of Reykjavik.
Located on the pier in front of Hotel Marina, Reykjavik Bike Tours offers trips that not only take you to a range of must-sees, including the Westman Isles, Geysir geothermal area, Gulfoss waterfall and Þingvellir (Parliament plains), but also explain the history, significance and story behind each site. My two cents? Stick to the city bike tour instead of the day tours out of the city—the roads are busy!!
A Land of Wild Abandon
B&R's Iceland Family Private trip is like stepping into a scene from The Lord of the Rings—a fantasy playground where ancient sagas of sword-wielding Viking legends come to life, where trolls and elves are still believed to roam the lava fields.
DETAILED ITINERARY
A true piece of Viking history rests at the Settlement exhibition: a Viking-age longhouse from around 930 AD. Found during archaeological excavations in the centre of Reykjavík in 2001, the ruins of the longhouse and a part of a man-made structure, a turf wall, constitute the oldest archaeological findings in Reykjavik. Through multimedia presentations, the exhibition provides a sense of what life was like for the Viking people who lived in the era of the longhouse.

For a little more history of this eclectic nation, the National Museum of Iceland's permanent exhibition, Making of a Nation – Heritage and History in Iceland provide insight into the history of Iceland from the settlement to the present day.


With an emphasis on 19th- and 20th-century Icelandic art,  the museum owns the most valuable collection of works by Icelandic artists in the country. The collection also includes an impressive array of works by internationally renowned artists such as Pablo Picasso, Edward Munch, Karel Appel, Hans Hartung, Victor Vasarely, Richard Serra and Richard Tuttle.
If you're not quite ready for the full treatment of the Blue Lagoon, one of Reykjavik's many outdoor geothermal pools provides a great way to unwind and mingle with the locals—the pools are warm and there are numerous hot tubs, saunas and steambaths.
JOIN MORE THAN 70,000 FELLOW WANDERERS