Insider's Guide:


Our Top 3
Dublin Hotels

In the first of our three-part Insider's Guide to Dublin series, we introduced you to a few of our favourite things to do in the capital of the Emerald Isle. Below, we recommended a few Dublin hotels where you can rest your head after a day spent exploring.
---
Where to Rest Your Head: Dublin Hotels
Located just off Merion Square, one of the most prestigious areas of Dublin city, this gem of a hotel has managed to retain all of its authenticity while the interior is furnished with all of the modern comforts one could hope for, including a spa and infinity pool. Reputed to be the birthplace of Arthur Wellesley, the Duke of Wellington (of which one of the salons takes its name from), the hotel has the luxury of a terraced garden located to the rear of the property—a rare asset, if indeed not unique, in a city centre hotel.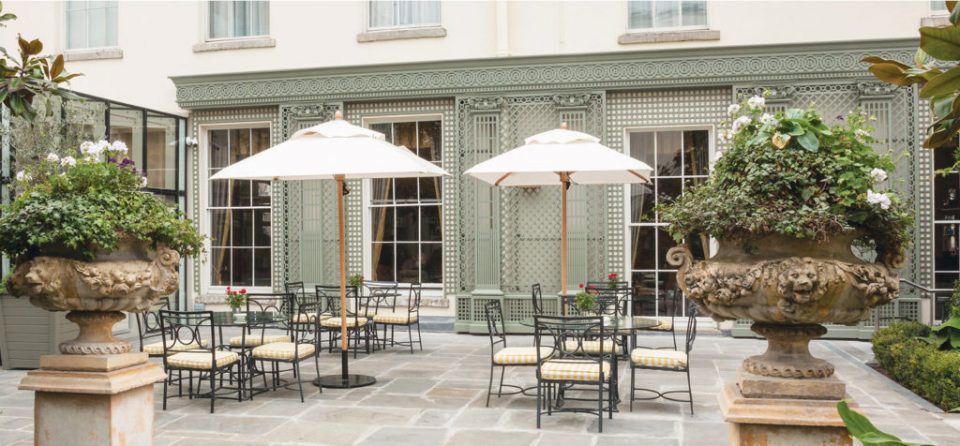 Sitting on a former train station site in Merrion Square, The Alex in Dublin may just be one of the coolest city hotels in the UK. Its bright, ultra-modern design creates a fresh, airy atmosphere from the second you walk in. The hotel's lobby doubles as a chic co-working space, where you'll often find those from nearby tech companies typing away and mingling against a backdrop of stunning Art Deco fixtures. The rooms upstairs exude the same contemporary vibe with all of the luxurious amenities one could hope for: funky works of art, cozy linens bursting with colour and smart bathrooms complete with rainforest showers. You're just a stone's throw away from all of Dublin's top sites, making the perfect base from which to explore Grafton Street, Trinity College and the National Gallery.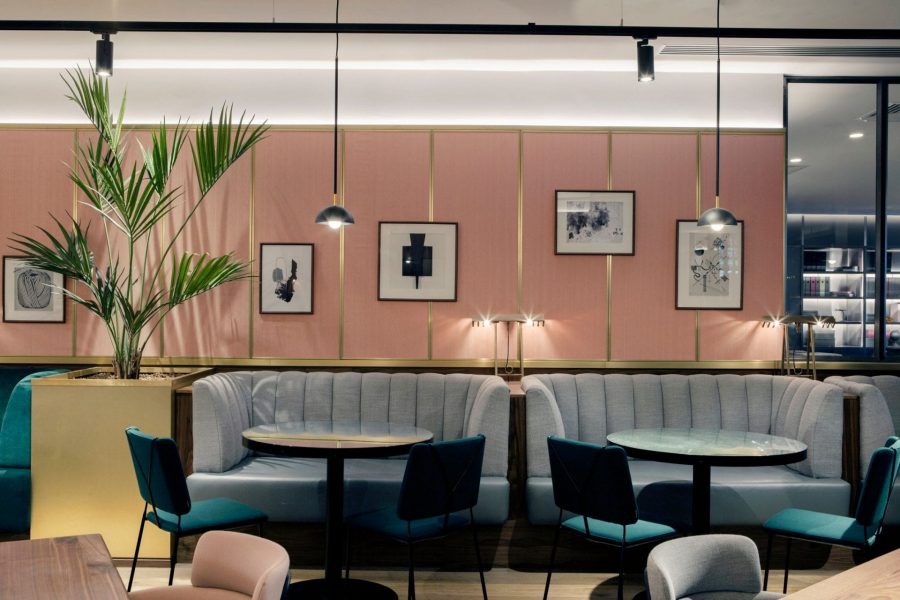 There's a certain atmosphere of refinement at The Wilder Townhouse, nestled in one of Dublin's most affluent neighbourhoods on the tree-lined Adelaide Road. This boutique hotel is steeped in history and rich culture, with its striking red-brick façade dating back to the Victorian era. While there's no restaurant at The Wilder Townhouse, don't miss out on a visit to the art-deco-inspired gin and tea rooms, which offer an incredible selection of Ireland's finest craft gin, cocktails and breakfast.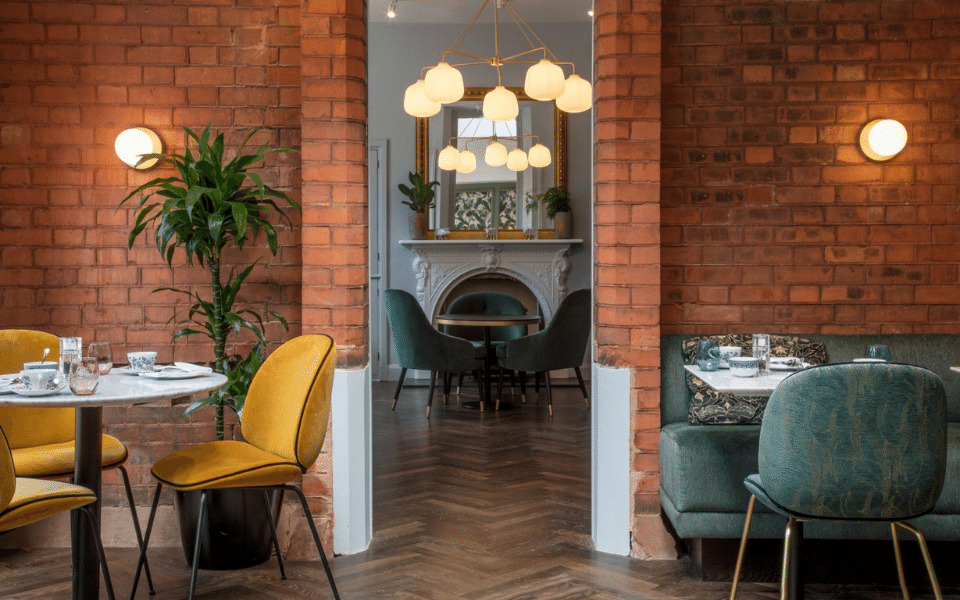 A classic hotel set in a landmark building at the heart of Dublin, its grand lines and elegance are a draw, as is its enviable location overlooking St. Stephen's Green. Originally founded in 1824, the hotel has even found its way into Irish history—the Irish Constitution was drafted here, and it even has a mention in James Joyce's masterpiece, Ulysses. Spend your time in the grand sitting rooms taking high tea, or take on classic steak and seafood at The Saddle Room. Head to two bars—the Horseshoe Bar features fine Irish whiskey and is one of Dublin's classic meeting places. Or visit No. 27, which highlights an informal menu and innovative cocktails and a Sunday jazz brunch with a perfect view of the park.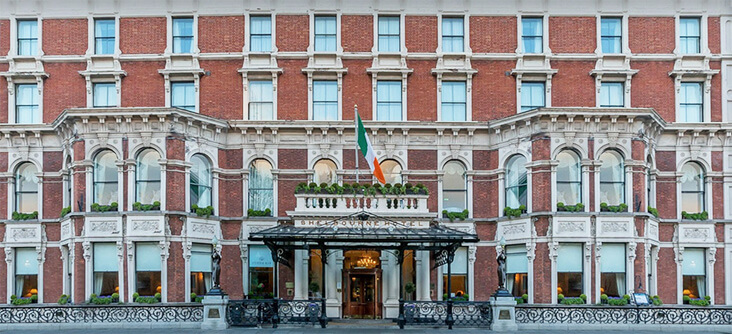 Located just off Grafton Street in the heart of Dublin, this contemporary hotel offers the perfect blend of uber-luxurious décor and stylish fixtures. With two restaurants to choose from: The Gallery, a casual bistro and Wilde, a fine dining restaurant – you can stay close to home or choose from a myriad of restaurants and pubs within walking distance.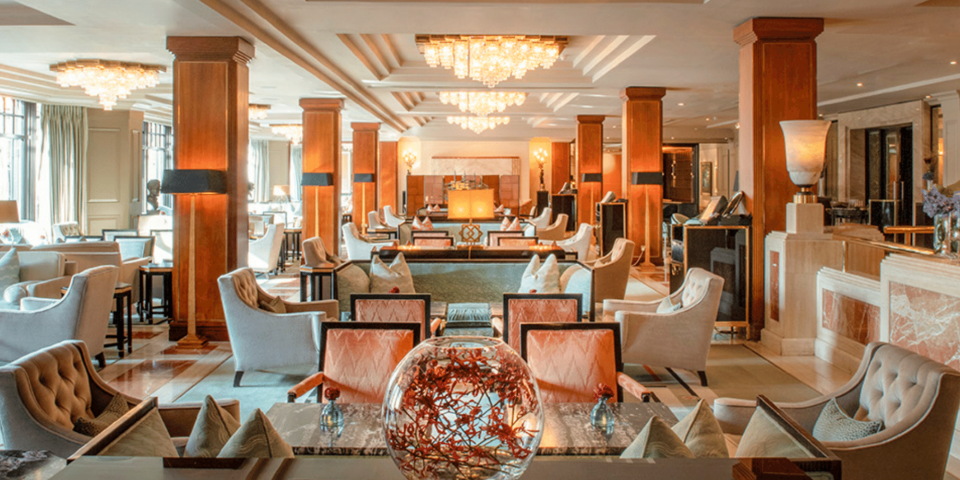 This design hotel is located in the emerging Docklands district, so you can count on a view of the River Liffey and the Grand Canal. With fresh interiors and a contemporary feel, The Marker is part of the new Dublin. Mingle with locals and visitors alike on the ground-floor bar and a rooftop bar perfect for sunset-watchers. The onsite restaurant, Brasserie, serves a modern take on Irish cuisine, perfect for a pre-theatre dinner (the Bord Gais Energy Theatre is right next door), or 'drunch' on Sunday late afternoons. A wellness spa with a green infinity pool, whirlpool, and spacious lounging areas round out the hotel's myriad offerings.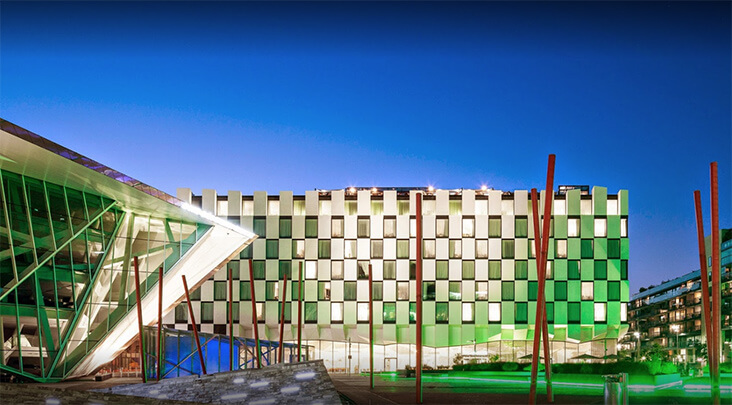 JOIN MORE THAN 70,000 FELLOW WANDERERS