The Best Pubs in Dublin
You've got the luck of the Irish if you find yourself sipping a pint in Dublin on St. Patrick's Day. From cozy snugs to weathered watering holes favoured by musicians passing along traditional Irish tunes, our St. Patrick's Day guide to Dublin's top pubs will have you well off the beaten path, so you can feel a little more like a local while indulging in the craic. Sláinte!
---
Best historic charmer
With its striking red and white exterior, it's hard not to spot this old-school pub from miles away. Inside you'll find locals sipping Guinness against a backdrop of eclectic antiques, grand chandeliers and fiery red walls—all markers of its beautifully preserved Victorian atmosphere that's remained unchanged since 1881. While you won't find a food menu, you may run into Bruce Springsteen while sipping a pint, who's known to frequent the pub whenever he finds himself in Dublin.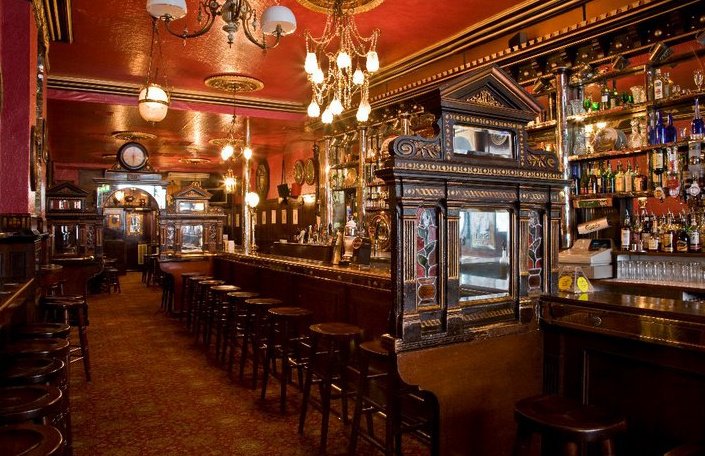 Best snugs
One of Dublin's best-kept secrets, Kehoes opened its doors over 200 years ago and is known as one of the city's oldest pubs. Stained glass mahogany doors, old Irish snugs and partitions create the coziest atmosphere to enjoy a creamy pint. And its location in the heart of South Anne Street ensures you're a stone's throw away from Dublin's best nightlife and late-night eats.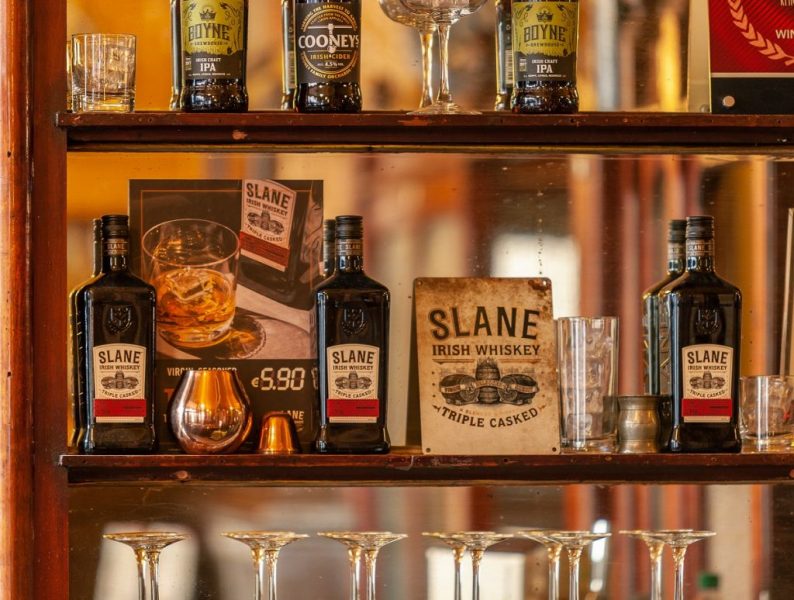 Best live music
The Mulligan family have been playing Irish music for five generations at The Cobblestone, but no one can remember back any further. Nestled just north of Liffey, you'll hear all kinds of authentic Irish music seven nights a week (and twice on weekends!). Some of Ireland's finest musicians, including owner Tom Mulligan's brother, lead informal trad sessions in the intimate venue to the back of the bar, including a piper club on the first Tuesday of every month.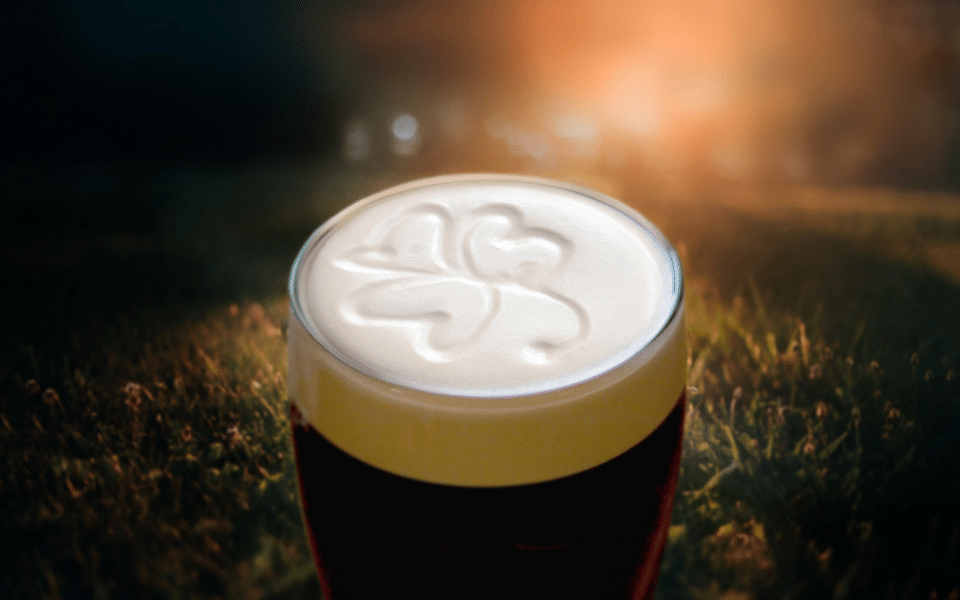 Best gastropub
L. Mulligan Grocer stands out in Stoneybatter, one of Dublin's most promising posh pockets. Step inside to see locals, hipsters, families and everyone in between dining on hearty pub grub and sipping craft beer and quirky wines from small importers. You'll find oozing scotch eggs, crispy fish n' chips, charcuterie board options and much more on the menu, all paired with beer recommendations, while the desserts are paired with whiskey selections from the vast library. Perfect for a casual late-night bite any day of the week.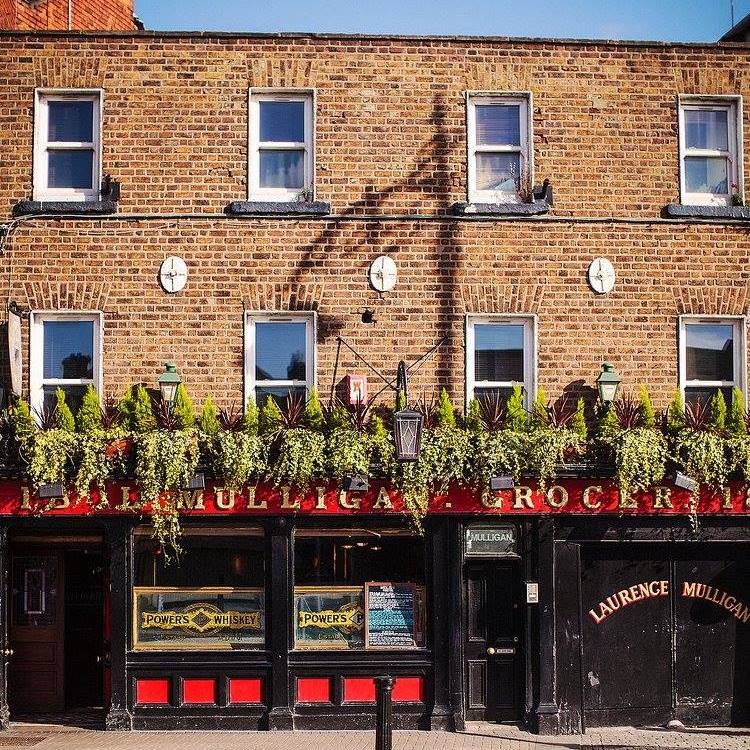 Best beer garden
Musicians from all over Ireland make the trek to O'Donoghue's to join in on informal trad seisiúns seven nights a week, while their huge beer garden, upstairs extension and annex guarantees there's enough room to kick back and enjoy a pint. Inside you'll find drawings and photographs of Ireland's finest musicians who've all played their part in adding to what has become the unique musical heritage of this old-fashioned pub.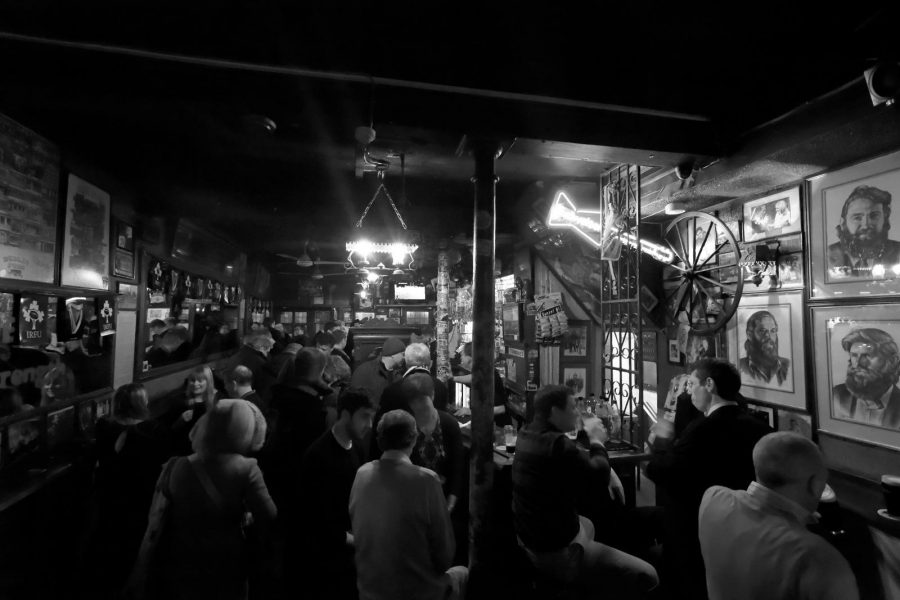 Best house whiskey
While most locals tend to avoid grabbing a pint around the Temple Bar area, an exception can be made for this intimate watering hole. The Palace Bar houses over 100 Irish whiskeys, including their own, and an incredible selection of craft beer (try the Galway Hooker!) best enjoyed with a late-night toastie while the sound of folk music dances through the pub. The crowd is a mix of regulars, students and professors from nearby Trinity College, creating a buzzing atmosphere seven nights a week.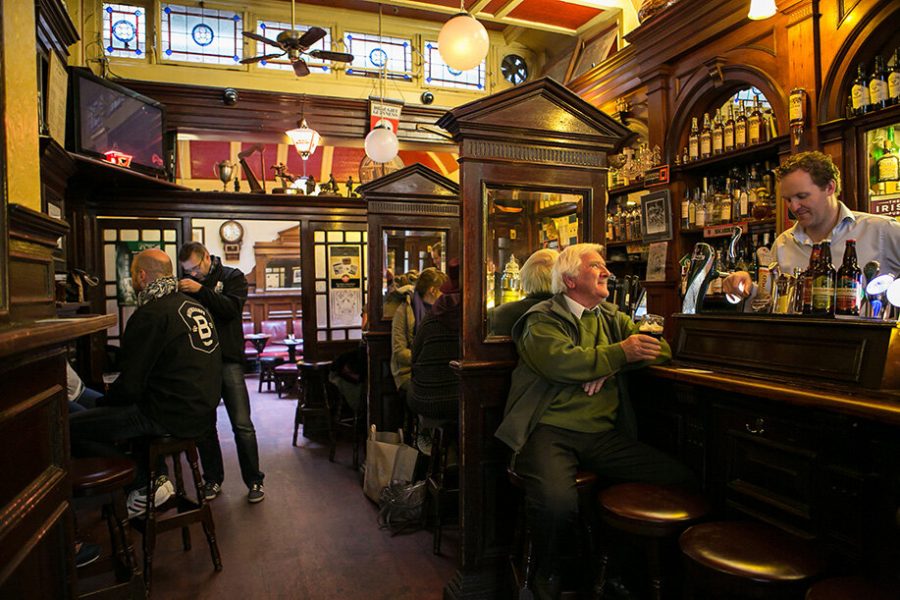 Best no-nonsense watering hole
One of Dublin's oldest and best traditional pubs, Mulligan's opened on Poolbeg Street in 1854 (the first Mulligan's opening in 1782 on Thomas Street) and has been a long-time favourite for journalists, writers, and musicians working in the surrounding area. The interior seems as if it has remained unchanged since the 18th c., with its teetering bar stools, mustard yellow facade and dark wooden accents. According to RTE journalist Declan Dunne, the likes of  John F Kennedy, Judy Garland and Liam Neeson have all raised a glass in this 240-year-old pub, while Brendan Behan was barred from it.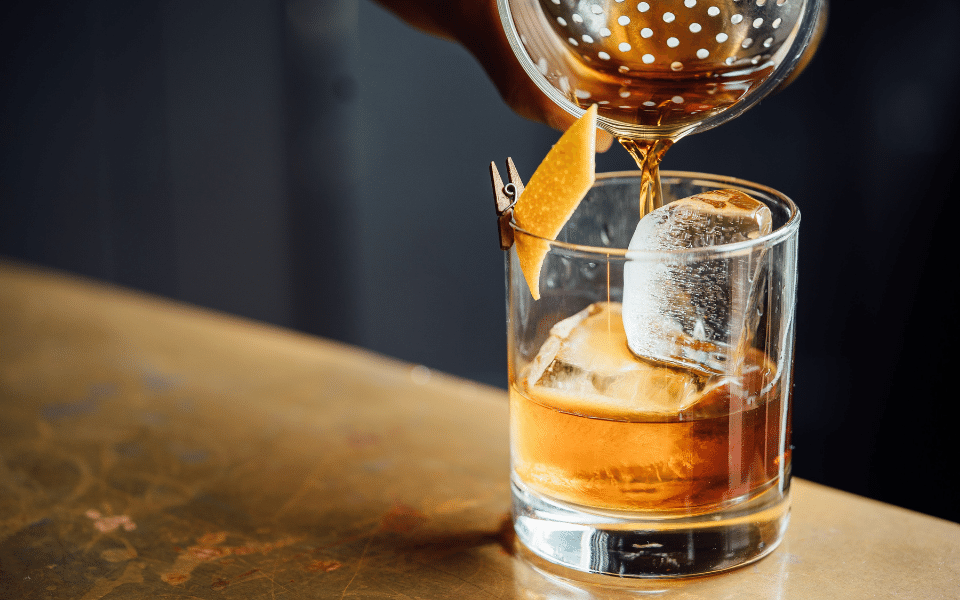 Feeling inspired to sip your way through the best pubs in Dublin? Get in touch with Dane Tredway to start crafting your next adventure across the pond.
JOIN MORE THAN 70,000 FELLOW WANDERERS