Is New Zealand Finally Open for Travel?
New Zealand is a destination we love exploring—from the silent waterways of Fiordland in the deep south to the stunning coastal coves of the Far North. While the country has unveiled a phased border re-opening plan for 2022, B&R Experience Designer Rob Grieve gears up to once again welcome travellers down to the Kiwi shores!
---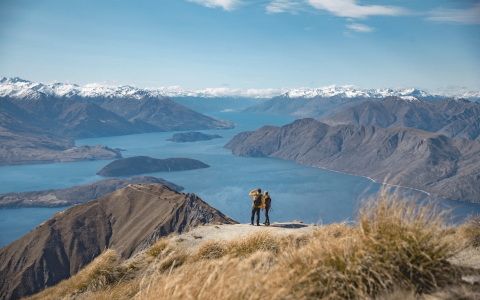 Well well well, here we are… early February 2022.
The sun's still rising, the tides are still ebbing and flowing, and life appears to be continuing on, as usual-ish. Yet here I am, trying to think of an apt way to describe the past couple of years, and everything ends up sounding like a massive understatement.
It's been a ride?
It's been quite tough?
It's had its ups and downs?
Nothing quite fits, yet what I do know is that the world has completely changed. If someone had described in 2019 what 2020 and 2021 would entail (2022 is yet to be determined!), they would've been deemed completely bonkers, locked up somewhere far, far away and the key no doubt thrown down the proverbial.
It's rather difficult to know where to start, given what's gone on in the past couple of years and what we've all individually experienced. Still, I'm effectively here to deliver some really exciting news—New Zealand's borders will be reopening this year, rolling out the red carpet to once again welcome our much-loved and highly anticipated international travellers down to our Kiwi shores!
NZ Prime Minister Jacinda Ardern announced this week her five-stage plan to reconnect New Zealand with the rest of the world—and here at B&R, we're all about it!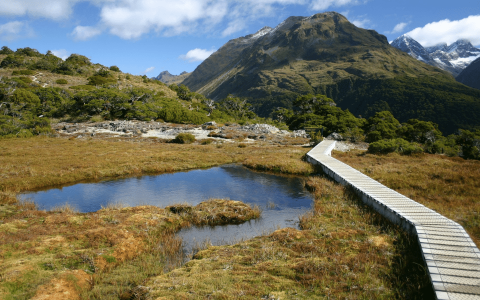 I won't go into all the detail (but you can read more on this here); however, the long and short of it is that while the first couple of stages start in February/March and relate to stranded Kiwi's being able to finally return home without requiring a spot in managed isolation (MIQ), for those of you further abroad like the USA and UK, things are looking very promising from July, with a full reopening likely from October onwards… just in time for the stunning 'Down Under Summer!'
Now, as I've mentioned, this is hugely exciting. For our beloved and once-booming NZ tourism industry, it's also hugely anticipated but we're still yet to see how this will all pan out. It's important to note that there's still talk of a 7-10 day self-isolation requirement on arrival, although this is likely to either change or be dropped completely—Omicron dependent!
Needless to say, it's been hugely challenging on every imaginable front over the last couple of years. I feel that despite the obvious pains and distresses of this Covid pandemic, with it have come some huge positives too. The forcing of us all to slow down (yet not see the world for a bit!) has hopefully seen us all re-prioritizing what's really important in life—obviously health and wellbeing but tied directly into that, travel is for sure one of them! Take life by the horns. Making the most of the time we all have and getting out there an
And if there's one thing that we've all been forced to accept throughout this Covid malarkey, it's that nothing is ever quite certain.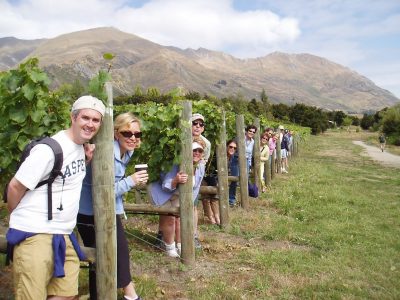 So, that's about it from me… short but hopefully sweet! And I'm sure that every one of our super-talented B&R Experience Designers would agree that after what's effectively been a two-year forced hiatus, we can finally get back to the work that we love. For me, that's designing amazing itineraries for those lucky enough to be able to make the journey down to New Zealand and Australia, so I'd love to hear from anyone interested and wish you all the very best for 2022 and beyond.
And as of February 7th, Australia has announced their borders are opening to ALL fully vaccinated travellers on February 21st! Now if that's not reason enough to dust that luggage off and dream of far-away lands, I don't know what is.
And as we say down here in EnZud, Kia Ora bro and see you soon!
JOIN MORE THAN 70,000 FELLOW WANDERERS