Things to Do in Copenhagen,
The World's Most
Liveable City
Frequently deemed the world's most liveable city, Copenhagen also makes an exceptional place to visit. From the grandiosity of Christiansborg Palace to the counterculture of Christiania, it's a city where contrasts live in harmony, while an imperturbable (and quintessentially Danish) cool pervades.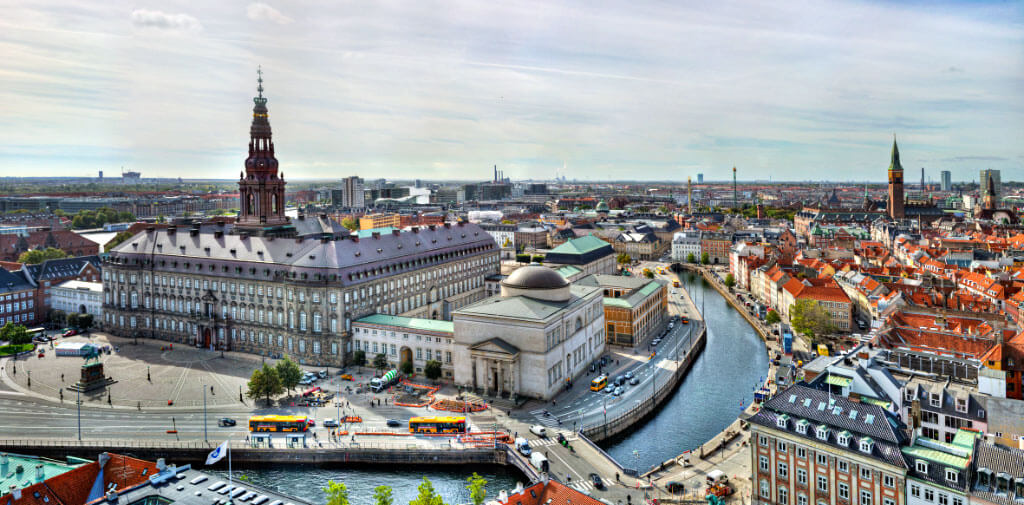 This neo-Baroque beauty is unique, the only building in the world housing all three branches of government. Be sure to visit the Parliament, and maybe even have lunch with the Prime Minister at the Tower while taking in views of the city. No, seriously—it wouldn't be the first time we bump into the Danish Prime Minister having a sandwich!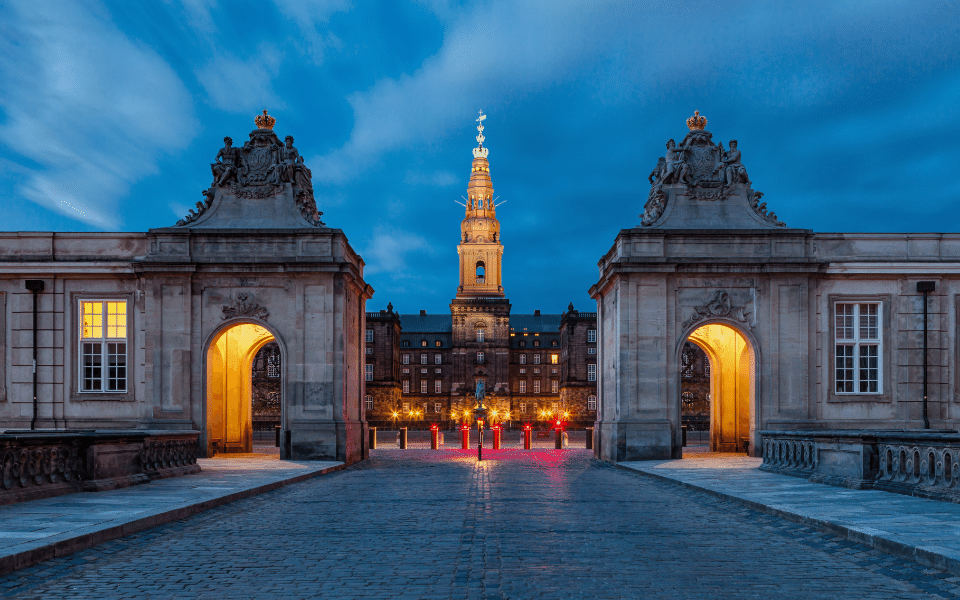 With Denmark's largest plant collection, this research garden's 27 glasshouses date all the way back to 1873. Part of the Danish Natural History Museum, they have an air-conditioned greenhouse for arctic plants and a delightful summertime butterfly house. The gardens are free and open to the public, reflecting the Danes' passion for all things botanical.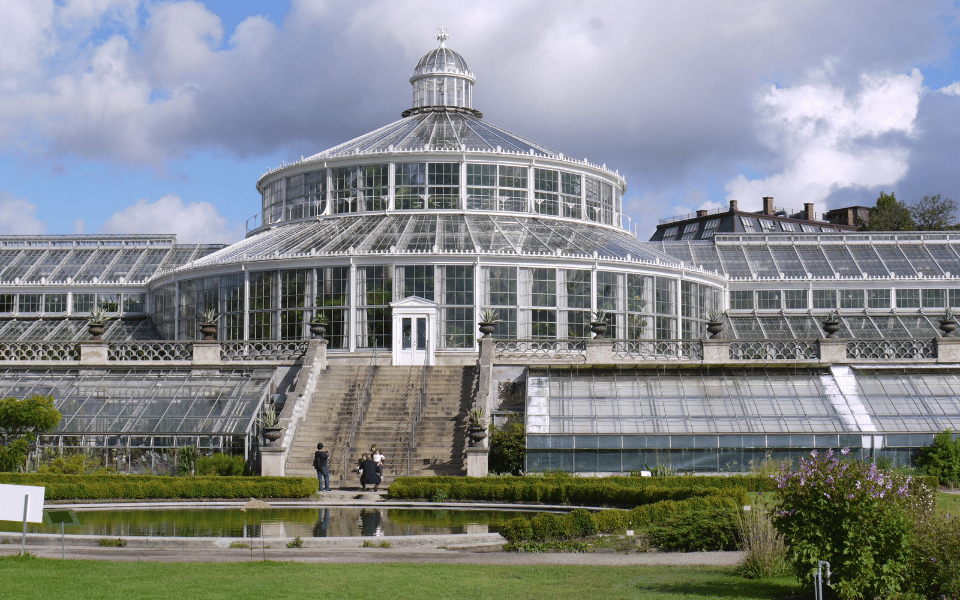 The official residence of the Danish Royal family, famous for its royal guards and for four identical classical palace façades with rococo interiors surrounding the octagonal inner courtyard. But don't let these grand trappings fool you: these aren't your typical royals! I can tell you from firsthand experience that it's not uncommon to spot them cycling their kids to school (so keep an eye out!).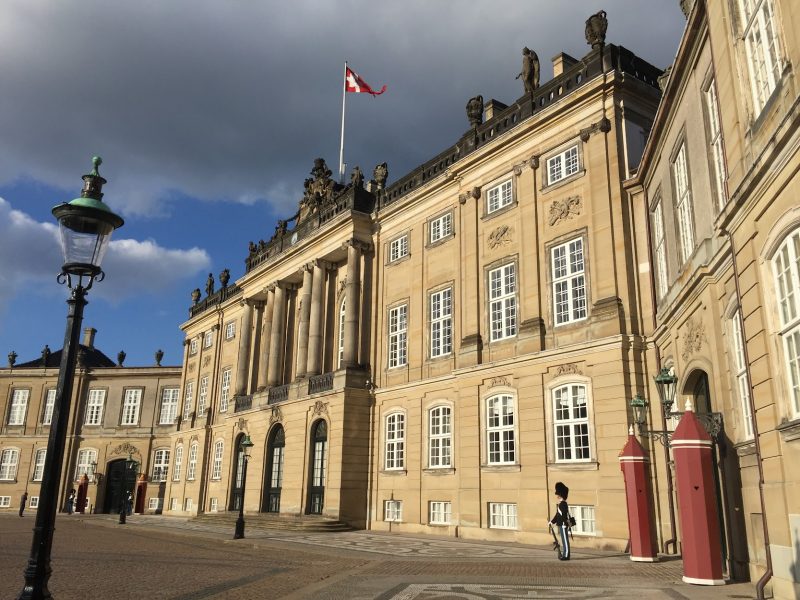 Serving as both the National Library of Denmark and the Library of Copenhagen University, the Black Diamond houses the National Museum of Photography, and–an example of the medium being the message–is itself a journey that connects an old library with a more modern building.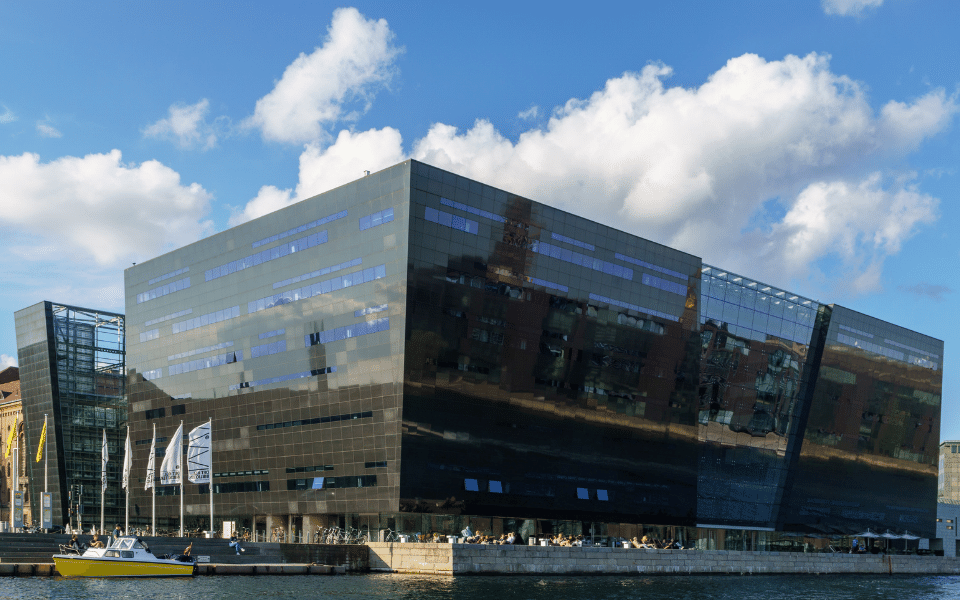 This once-industrial island is the epicentre of some of Copenhagen's most exciting urban innovations: the unique ski resort, hiking hill and climbing wall Copenhill, a contemporary arts centre, the outdoor hot tub spa by the water Copenhot, and the ultra-creative restaurant Alchemist to name a few. And you'll just happen to pass one of the best restaurants in the world, Noma, en route to it.
Located in Søndermarken near Frederiksberg Castle, this immersive art exhibition takes place in a former water reservoir-turned art gallery and is experienced by riding on a small boat through the dark colonnades of the Cisterns. During the exhibition period, the water that continuously seeps through the concrete construction of the Cisterns will form an underground, night-black sea.
The Warmth of a Good Hygge
With a deeply ingrained philosophy of warmth, inclusiveness and solidarity called hygge, the Danish are repeatedly rated the happiest people on Earth. On our Denmark Biking trip, you'll quickly come to understand why.
DETAILED ITINERARY
A shopper's delight, this street boasts trendy and high-end stores featuring Scandinavian designers (like Illums Bolighus) and world-renowned brands. Every time I go there I stop at Summerbird, for some (always mandatory) chocolate shopping.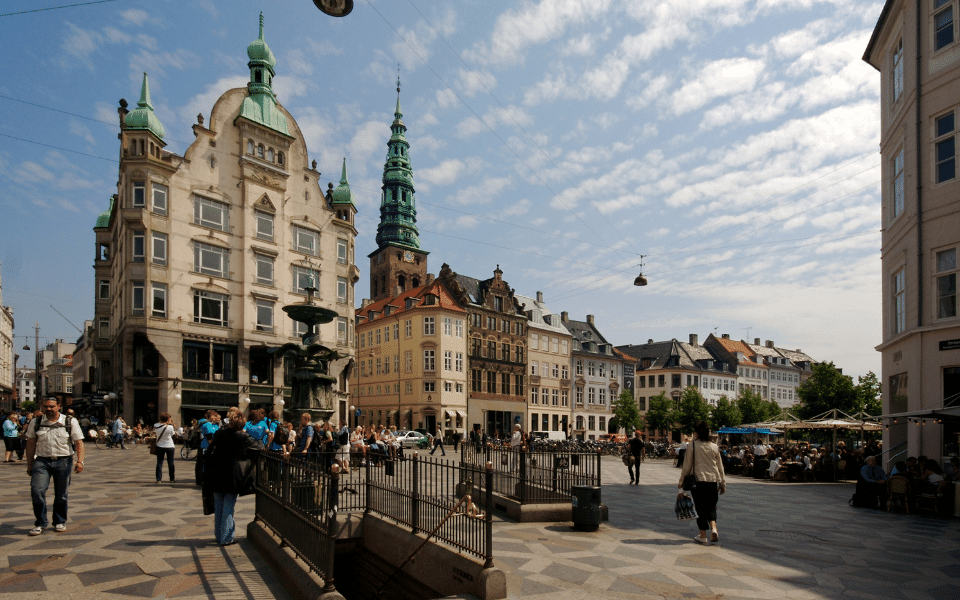 Hippie culture is alive and well in Free Town Christiana, 50 years on, though the "Green Light District" is now more handicrafts than local herbs. Taste some great food (especially vegetarian & vegan), take a locally-guided tour to meet its citizens and learn how a community based on peace, love and sharing has evolved over the years, or head to a Science and Cocktails for great mixology and presentations in English.
State-of-the-art, controversial, and extremely expensive to build (at approximately US$370 million), get the inside scoop on the Maersk Foundation's donation to the Danish state and the battle between architect Henning Larsen and principal donor Arnold Mærsk Mc-Kinney Møller on a guided visit of this grand contemporary opera house.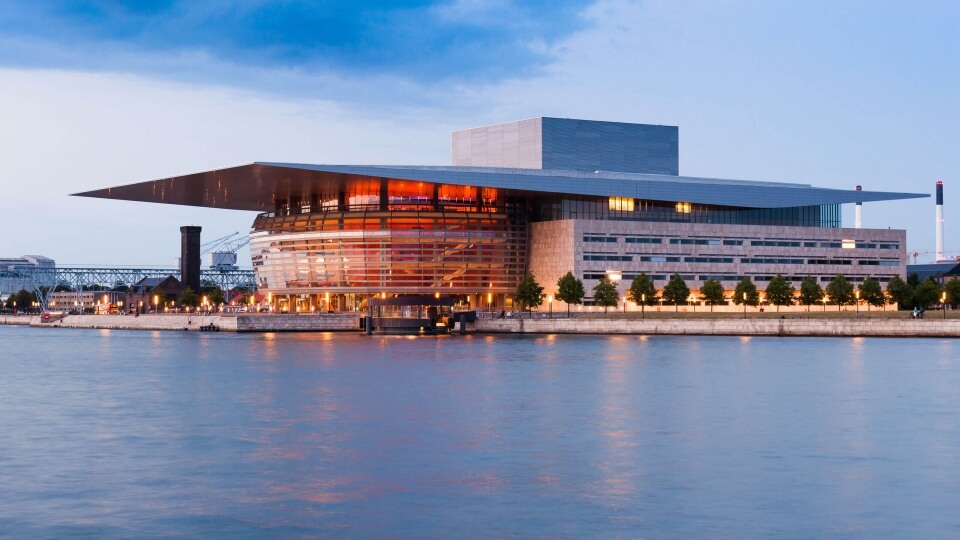 A Scandinavian concept very similar to Mercado San Miguel in Madrid. Copenhageners flock here for the freshest veggies, fish and meat in town, gourmet ingredients and some great creative food stalls.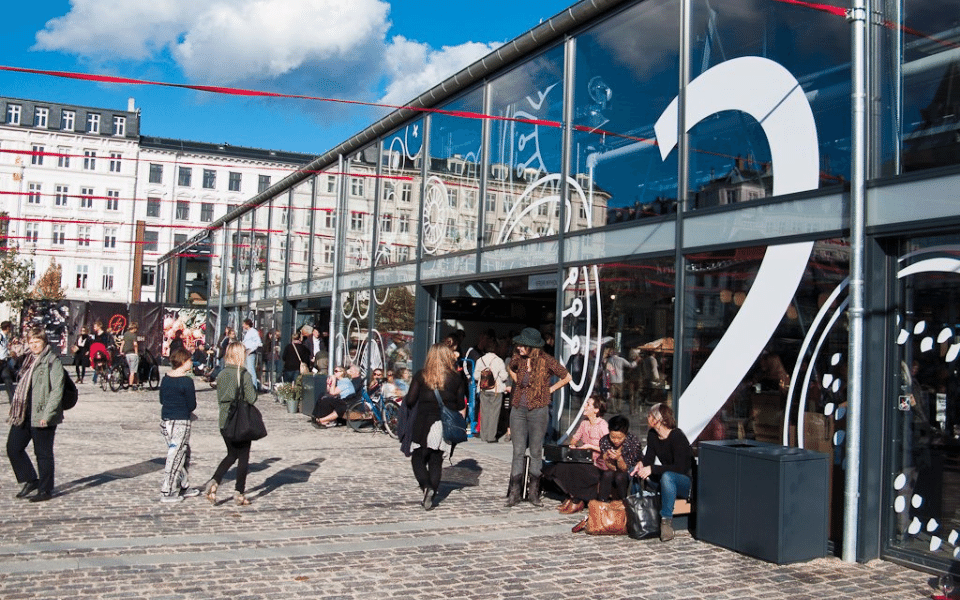 Denmark's largest showcase of both Danish and international design is like a world tour through some of the globe's most creative, captivating and thought-provoking designs. A must for those who appreciate both the artistry and engineering of design.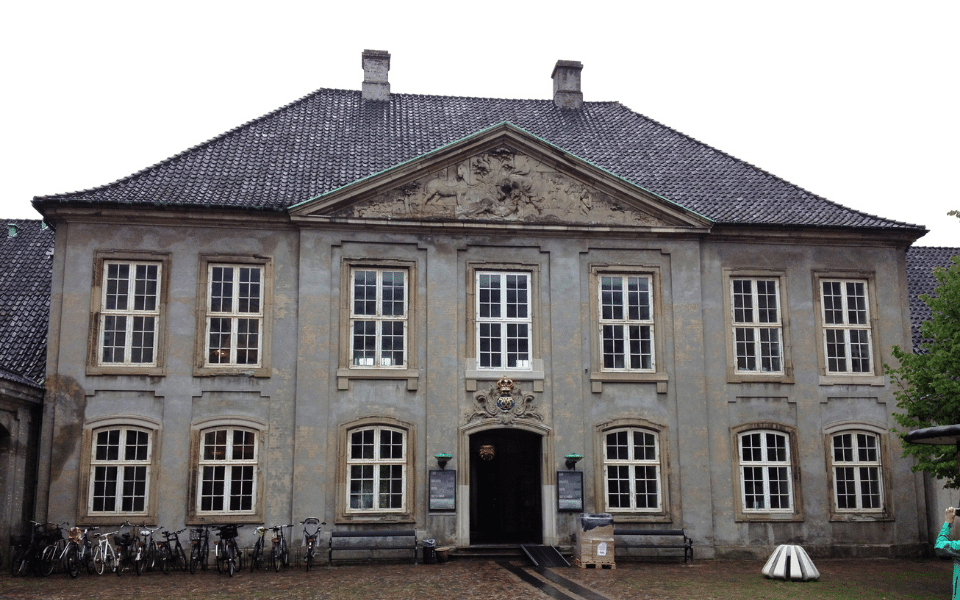 And a few other ideas…
Take a walk around The Lakes area. Hold hands, sit on the grass or just enjoy a freshly squeezed juice. This is also a favourite spot for jogging among Copenhageners.
Rent a bike and cruise through trendy Vesterbro or Nørrebro. Be prepared for a multicultural, hip (or hipster, depending on who you ask) and creative atmosphere.
Or cycle out to Frederiksberg Gardens. Established by King Frederik IV to accompany his summer home, Frederiksberg Palace (are you seeing a theme here?), today the park is one of Copenhagen's largest and most attractive green spaces and has an excellent zoo to boot.  Together with Søndermarken, that's an impressive 64 hectares of green space in the city's west end.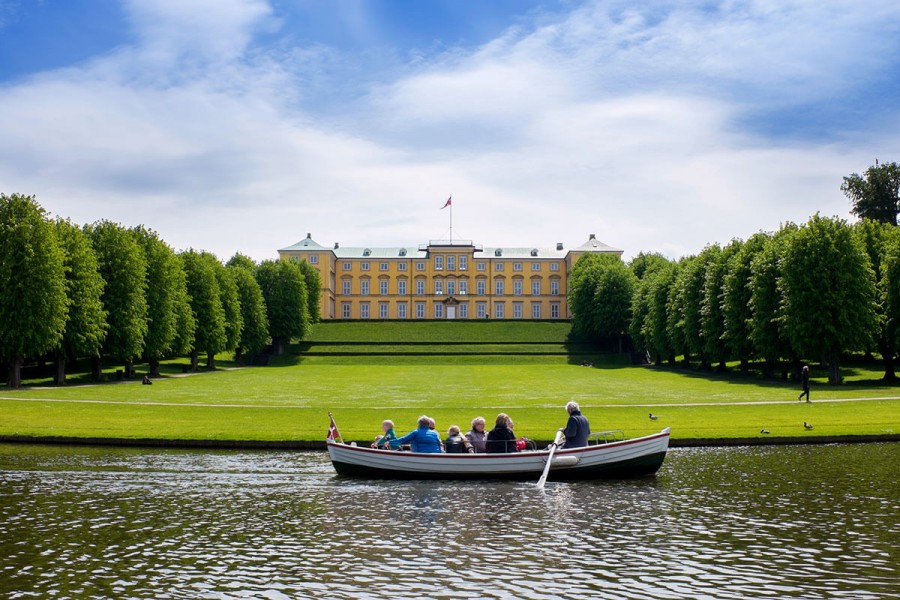 JOIN MORE THAN 70,000 FELLOW WANDERERS