4 Stunning Cape Town Hotels
When it comes to Cape Town hotels, it's all about location—how far from the sea, how close to the mountain, how far from the vineyards… You get the picture. And with a surplus of luxury properties that take care of all the basics, you're free to focus on the important decisions: like a view of Table Mountain spread out across your balcony, or further afar so it fits in your camera frame.
A Few Incredible Cape Town Hotels
Located in the Waterfront, yet offering a sense of secluded resort, One & Only is a glamorous, multi-faceted gem. The unique architectural design offers distinct experiences that celebrate space and place and the luxury setting includes two private islands where waterways, lush landscapes and a tranquil spa create a resort feel. By working with the height advantage and an angle that offers panoramic views of Table Mountain or the harbour, the main hotel space and seven-story Marina Rise offer a distinct sense of place. For the epicureans, two top restaurants, Reuben's and Nobu, will tempt you to stay in every night. And if you happen across top sommelier Luvo Ntezo with his engaging art of storytelling and passion for South African wines, you certainly will be in every night!
If you aren't staying here: Cocktails at Vista Bar or dinner at Reuben's will give you a taste of the experience.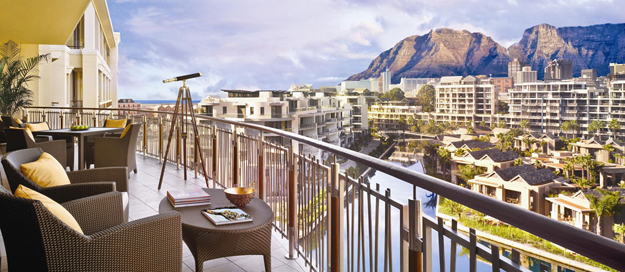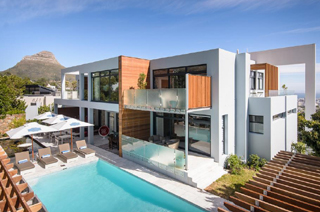 Located in a residential suburb on the upper contours of Table Mountain, the massif backdrop will take your breath away. With only eight suites, all individually themed and decorated with astonishing detail (down to the in-room book collection matching the room's colour theme), Manna Bay is a boutique trove of art, luxury and exuberance. The property is an inspiration for local art, hosting themed exhibits annually, but also has a private collection of commissioned works that celebrate local artists. Offering an intimate experience inspired by art and design, it's a great perch for cityscapes, twinkling city lights, and views of both the mountain and sea.
If you aren't staying here: Consider visiting for High Tea to appreciate the setting and artwork over bubbles and treats.
See for Yourself
To the uninitiated, it's hard to believe that such beauty, diversity, incredible biking and wine can be found so close to the city—to say nothing of the spectacular Cape Town hotels. Fortunately, our South Africa Biking trip will make a believer out of even the most ardent skeptic.
DETAILED ITINERARY

Located on a private pier with a private yacht basin on one side and the working harbour of the Victoria & Alfred basin on the other, this may be the best Cape Town hotel for those who like to explore their surrounds on foot. The property lives up to her name, offering a gracious hospitality in an elegant environment and has long been a favourite with us. Aside from the luxurious stay, the location offers something of a colourful window into the everyday activity of local life and interplay between the commercial Waterfront space and the working harbour. From the pedestrian commuters traversing the Bascule Bridge and the work teams on a boat in dry-dock, to the resident seals, squawking gulls, dragon-boat racers and morning joggers, the activities play out daily against the backdrop of Table Mountain.
If you aren't staying here: Visit the Bascule Whisky bar, overlooking the yacht marina. Locals top up on wanderlust at this bar by gazing at the rigging and marvelling at the workmanship of super yachts.
We're enamoured with sunsets in Africa. It usually involves a glass in hand and has become something of an institution called 'sundowners,' synonymous with an afternoon game-drive. Location is key to any sundowner for maximum effect. What has this all to do with the Twelve Apostles you're asking yourself? Well, sundowners from the terrace of the Leopard Bar (or your room's private balcony) at this property rates as one of the top sundowner experiences in Cape Town—not to mention one of the best Cape Town hotels overall. Perched on the edge of the Atlantic and a mere 15-minute drive from the main city, this property is an excellent choice if you want accessibility to the action, but like to retreat away from the crowds. With the sea out front and an entire mountain to explore out back, rejuvenation through nature is inevitable.
If you aren't staying here: Sundowners are still available to you – as is the fine dining of the aptly named Azure Restaurant.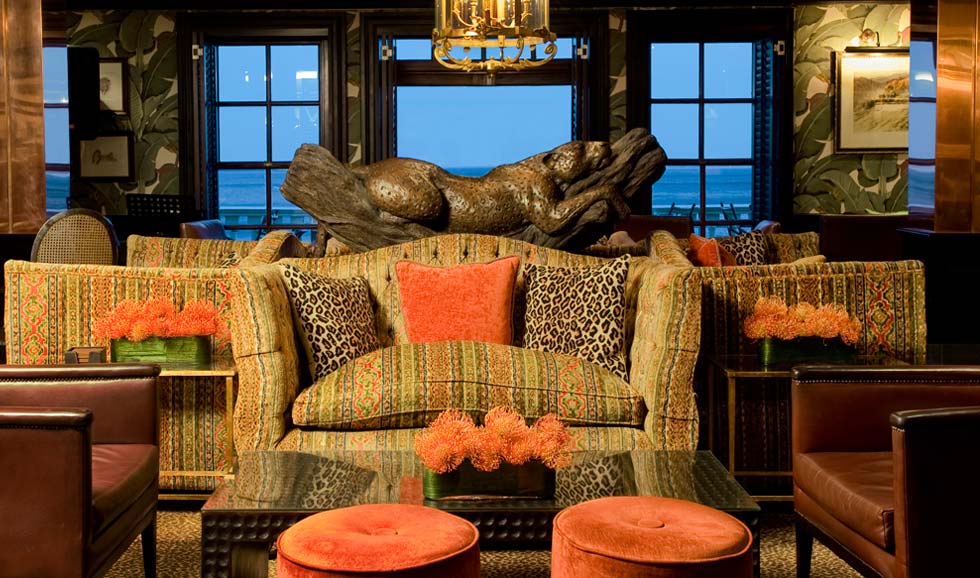 Ready to experience Cape Town? Get in touch with Christine to start planning your adventure.
JOIN MORE THAN 70,000 FELLOW WANDERERS