Meet Henrie and Anton, Sustainable Tulip Farmers of the Netherlands
Alice van der Voort shares the story of bulb farmers Henrie and Anton van Saase, who still choose to take an old-fashioned approach in tulip harvesting in a region that's becoming increasingly commercial. 
---
Biking is ingrained in Dutch culture. We learn from a young age the benefits of using our bodies to power ourselves around while minimizing our environmental impact. Of course, it doesn't hurt that our cities are graced with some of the best bike paths in the world!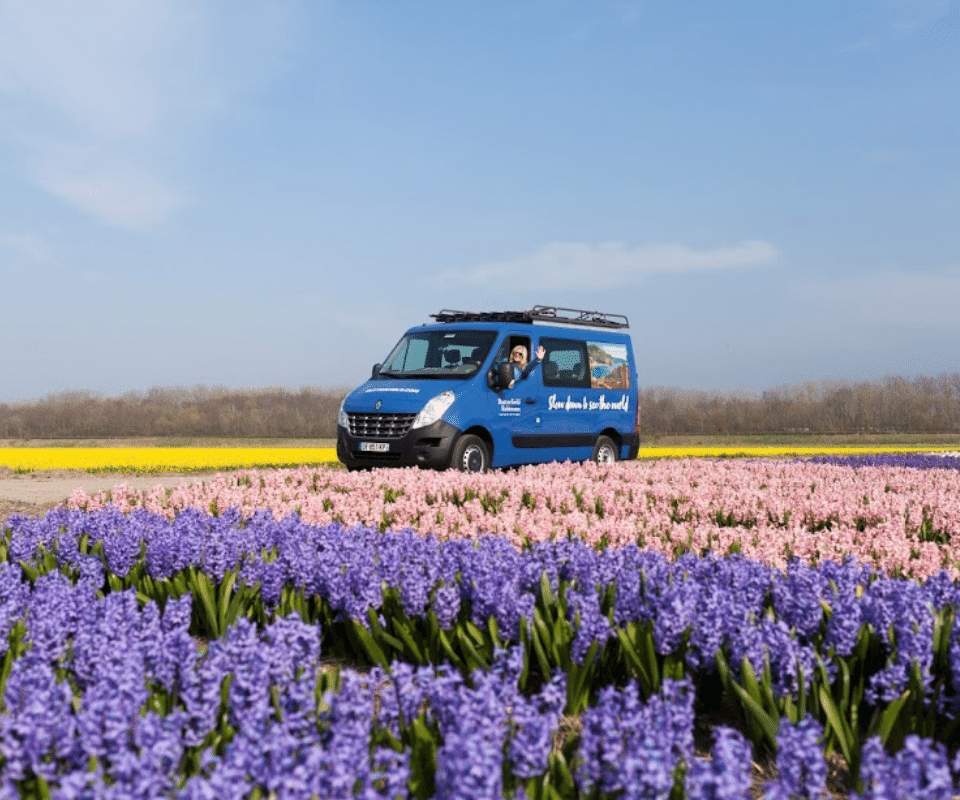 As a company rooted in active travel, designing a B&R bike trip in the Netherlands was a no-brainer. As these trips started gaining popularity in the late nineties, we decided it was time to source a depot. We opted to seek out a region close to Amsterdam that would act as the perfect setting to embark on our biking journeys. The Netherland's De Bollenstreek ("bulb region"), the stretch of land in north-western Zuid-Holland, just inland from the sea, was a clear winner.
The abundance of tulip growers in the area dates back to the tulipomania of the 17th century. Despite the prosperity of the tulip trade, this was not necessarily a rich area during the centuries that followed. The traders, not the farmers, made most of the money.
During the 20th century, tulips became big business again and returned as a major export. As a result, every available patch of land in the area was transformed into colourful bulb fields. Most of the farms and bulb warehouses of de Bollenstreek date back from this period, although some of the older buildings that dot the land can still be spotted.
On the hunt for the perfect place to park our bikes, we came across two friendly brothers, Anton and Henrie van Saase, owners of a postcard-worthy bulb farm surrounded by tulip fields in a village called De Zilk, only situated 6 km from the famous Keukenhof Park.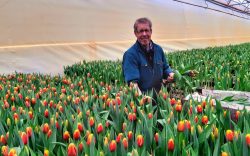 The Van Saase family business was started by their father, Wim van Saase, and his brother in 1962. After they built their house in De Zilk, they also acquired the land adjacent to it. They started with a few simple "rol kassen"—rolling greenhouses on a rail, and hyacinths were their first cultivation. A few years later, they focused on growing tulips in larger greenhouses.
In 1963, their volume was around 50,000 bulbs, which for these years, was an incredibly high volume considering everything is done by hand, no machinery. Today, that volume has increased to about two million.
The Van Saase brother's nursery grows higher-quality tulips compared to the surrounding nurseries of the region. Larger producers in the area will mass harvest anywhere from 30 to 100 million tulips, which are often the kinds you'll find in the supermarket. In contrast, Anton and Henrie's farm also abides by the region's important floriculture certification system. Their sustainable methods have allowed them to achieve an 'A' label classification on a scale of A, B or C.
Slow Down to see The Netherlands
With our friends, Anton and Henrie, get insights into sustainable tulip farming and frolic in the kaleidoscope-coloured fields of their bulb farm in De Zilk.
DETAILED ITINERARY
Tulip cultivation begins with the so-called "dry treatment" before the bulbs are planted in boxes. Approximately 100 bulbs are planted per box, depending on the size of the bulbs. The boxes are filled with compost covered with a layer of sand to keep their stems upright. After planting, the boxes are stored in cooling departments at different temperatures for a period of about 15 weeks, depending on the specific variety.
Then, the bulbs are transferred to greenhouses, where they spend three to five weeks (depends on the variety) growing in a controlled environment. (The bulbs and flowers you see out in the fields are actually grown to produce bulbs for future harvests.) The modern greenhouse is divided into four sections, making it possible to ensure separate climatic conditions for each growth stage.
Every year, Henrie and Anton select which type they will grow next season, depending on the previous years' demand and success. This year's varieties for 2021 will include Denmark, Purple Lady, Time Out, Astronaut (named after the Dutch astronaut Andre Kuipers) and Verona.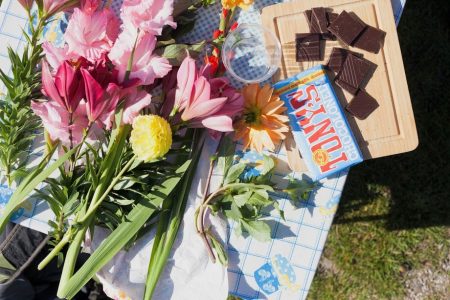 This year for Valentine's Day, Anton and Henrie donated many bouquets of tulips to the elderly living all alone in senior living residences. The little community of De Zilk uses their flowers to lighten up their inhabitants just like so many flower lovers do so around the world!
Over twenty years after that initial quest for a Dutch bike depot, the Van Saase family have remained our dear friends and host B&R travellers on a tour of their farm.
Here, travellers witness how the bulbs become beautiful flowers in just a few weeks while relishing in everything from their cool cells and refrigerators to their hothouse and delighting in the hospitality of Anton and Henrie. The experience offers travellers a chance to get up-close with the bulbs and experience the tulip bloom in a different light—without the crowds, you may encounter at Keukenhof.
Want to learn more about our biking trips to the Netherlands? Click here to get in touch with Mario, our Experience Designer for all things Dutch!
JOIN MORE THAN 70,000 FELLOW WANDERERS