17 Best Museums
in Amsterdam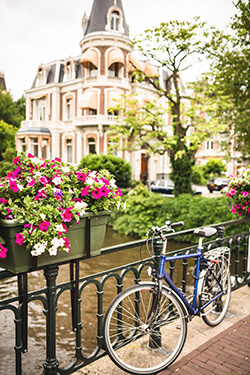 One of the world's most underrated museum capitals, Amsterdam contains one of the highest concentrations of museums and other cultural institutions in the world. From the Dutch Masters of painting to the contemporary worlds of art, architecture, and design, not to mention the wild (and sometimes wacky!) natural world, here's a quick guide to some of our favourites.
The Classics
Some of the world's most beloved and popular museums are located right in Amsterdam. Here are just a few of the can't-miss museums in the city, most of which need no introduction.
Art lovers all over the world have dreamed of spending countless hours in this most important museum. Some of the most significant artworks from the Dutch Masters are found here, from the Dutch Golden Age of Vermeer, Rembrandt, Frans Hals, Jan Steen and more. You will also see a small Asian collection in its own special pavilion, along with distinctive blue-and-white Delftware, and a lovely landscaped garden (free for anyone to visit). With a collection of 1 million artworks, you'll only see about 8,000 on display at any given time: all the better to return again and again.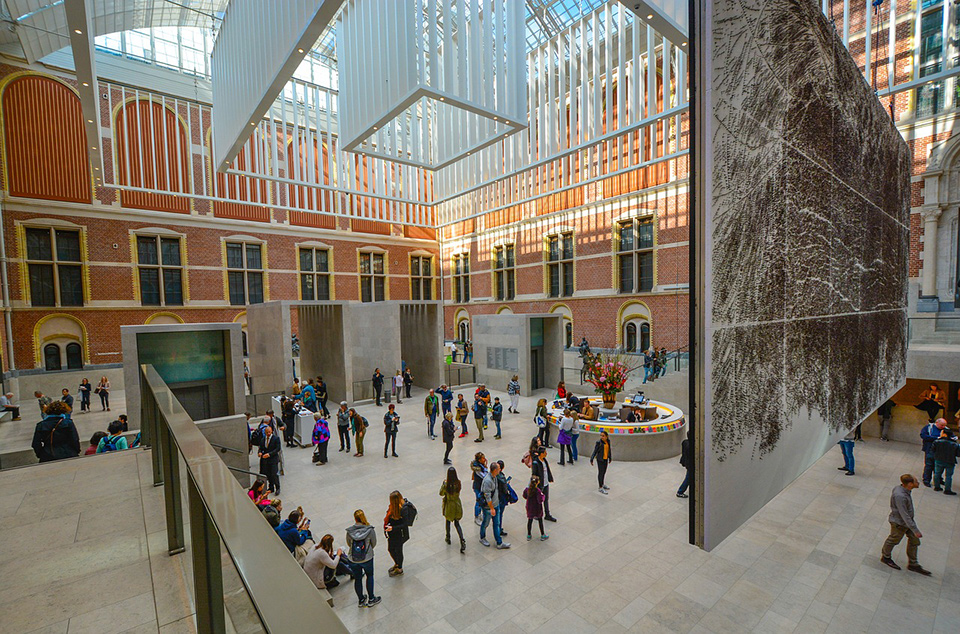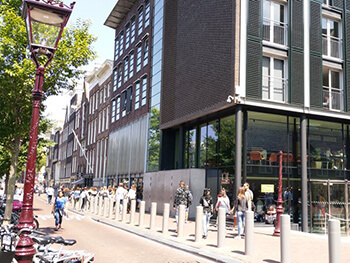 The young Jewish girl and diarist lived here at Prinsengracht 263 during the Second World War, hiding in an attic with her family for over two years. Established as a museum in 1960, you will see historical documents, preserved rooms, original objects (including Anne's original diary and other notebooks), photographs and more tell the story of the persecution of the Jews during the Second World War.
One of the most-visited museums in the world, Van Gogh's clout is indisputable, and it's here where the largest collection of his works resides. With over 200 paintings, 500 drawings and 700 letters, you will likely see all your favourites here. From Sunflowers (one of the most expensive artworks to be sold at the auction house) to his famous landscapes, still-lifes and self-portraits, the recently expanded and refurbished museum is where you can immerse yourself in Van Gogh's colour-saturated world.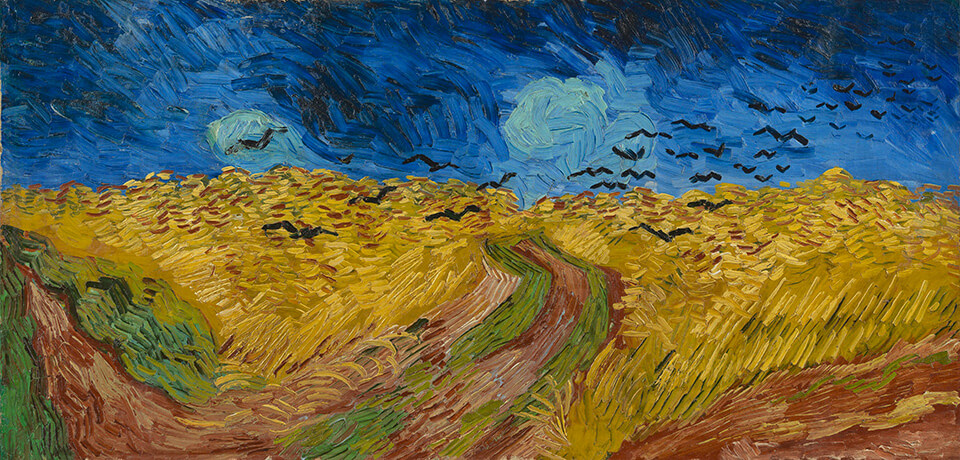 One of the first European women to amass a major art collection, the wealthy collector Helene Kröller-Müller had an exacting eye and prescient taste in art, amassing one of the largest collections of Van Gogh's work—second only to the Van Gogh Museum—with over 90 paintings and 185 drawings, along with the work of other artists including Picasso, Braque, Piet Mondrian and more. Transferring her entire collection of 20,000 artworks to the Dutch public in 1935, you can see her splendid collection on her country estate, located in the Hoge Veluwe National Park in Otterlo (about 1 hour west of Amsterdam by car). There is also a beautiful sculpture garden within the forest, one of the largest in Europe.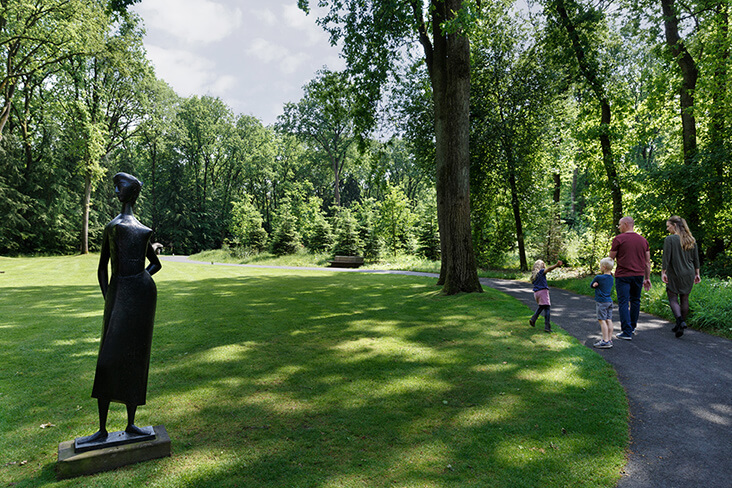 Jump into the contemporary art and design world at the largest Dutch museum dedicated to everything 'new' from the last 150 years. From Cezanne, Kandinsky, De Kooning, Koons, Matisse, Mondrian, Picasso, Pollock, Warhol and others, it's a whirlwind of styles and colours. From the history of design and major movements like Bauhaus, the Amsterdam School, De Stijl and more, its 90,000-strong collection is sure to captivate.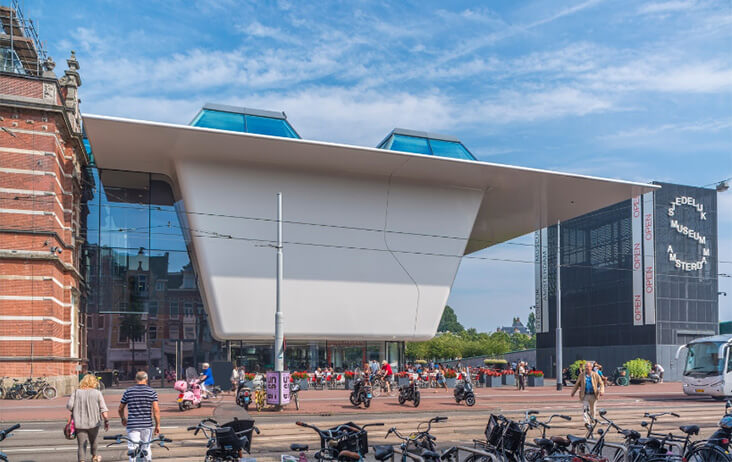 An offshoot of the St. Petersburg museum in Russia, you will see differently themed exhibitions on display at the Dutch arm of the Hermitage. There is a focus on Russian history and culture, with rotating exhibitions from outsider art to Golden Age Dutch painting (of course!), and Italian sculpture—just check the website to see what's on display during your visit.
The home studio of Rembrandt from 1639 to 1656, just up the street from city hall, its 17thC interior and furnishings have been reconstructed for visitors. Here you'll see 260 sketches, a printmaking studio, as well as paintings by artists who worked in Amsterdam around the time of Rembrandt are shown, along with a few Rembrandt paintings.
Textile and Decorative Arts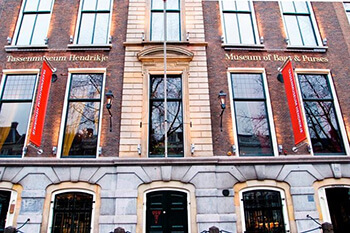 Fashion lovers and textile fiends will find this museum a delight. Originally from a private collection and now a public museum, about 4,000 pieces in all make this comprehensive collection a standout, from 17thC bags to modern luxury designers (Chanel! Dior! Gucci! Hermès! Vuitton!). From embroidered, bejewelled, and intricate handmade designs from all eras of history, the blank canvas of the humble carryall (or the status bag) tells a detailed story about the wearer's life.
See For Yourself
Holland in the spring: the tulips of Keukenhof Gardens bombard the eyes and nose, while The Hague hums with café traffic. Our Holland Biking trip offers a masterpiece for every sense.
DETAILED ITINERARY
Film and Photography
You won't be able to miss this sleek white building on the northern waterfront's edge. Indeed, you will also find a place to get your fix of cutting-edge cinematic exhibitions, retrospectives, and edgy contemporary movies here. The most important centre of cinema in the country, it's worth the free ferry ride alone.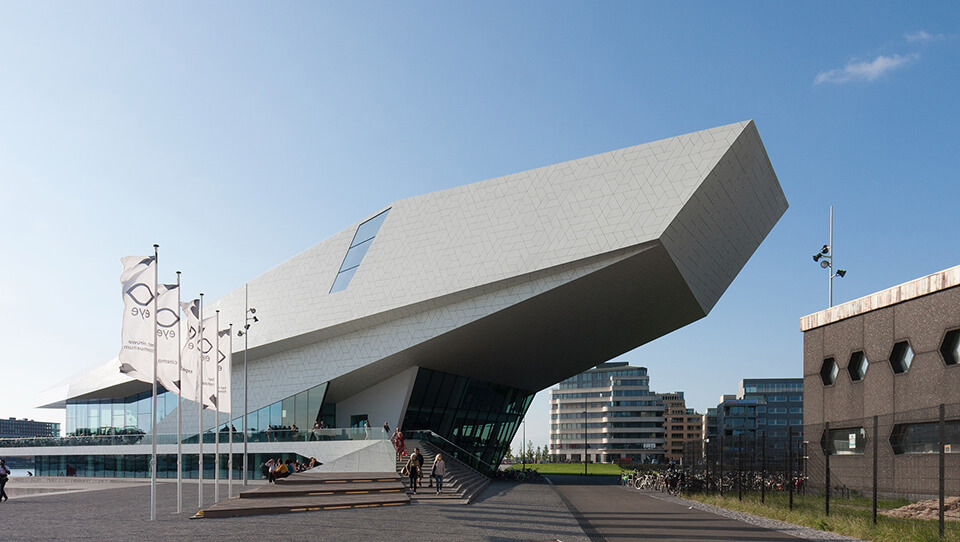 This well-regarded photography museum highlights works from major photographers such as Diane Arbus, Anton Corbijn, Cy Twombly, Helen Levitt, and more in a renovated canal house. Various exhibitions are rotating throughout the year, along with children's workshops and activities.
Great for Families
Here are a few picks that are great if you're travelling with the family, with interactive exhibits and plenty of entertainment and learning for the little ones.
Highlighting the story of Amsterdam through art, artifacts, household objects and archaeological discoveries, the rich history of Holland's capital can be discovered here, housed in a former orphanage and convent. There are more than 70,000 artifacts to be found, with colourful interactive displays and multimedia exhibits that bring the city to life.
A major part of Dutch history, the maritime exploits of the country, are unfurled here. Housed in a former naval storehouse, paintings, scale models, weapons and world maps highlight the explorers, cartographers and more, from the worlds of shipping and sailing. You'll find a life-sized replica of the Dutch East India Company's ship, the Amsterdam, moored at the dock alongside the museum, along with interactive children's exhibits.
A favourite with families, this science and technology museum will entertain the kids all day long, with all kinds of interactive and hands-on exhibits, videos, and activities. From discovering the furthest edges of the universe to an innovation gallery and a science lab where you can build, play, and learn, the museum is always changing things up to keep it fresh and new.

Within the greenery of the Oosterpark, you'll find the grand building of the Tropenmuseum, with its beautiful light-filled hall, characterized by open balconies and a grand staircase. The museum specializes in the stories of collective humankind and universal themes, particularly from non-western cultures. An offshoot of the museum, the award-winning Tropenmuseum Junior was created for kids aged 6 to 13, with interactive exhibits designed to engage and educate.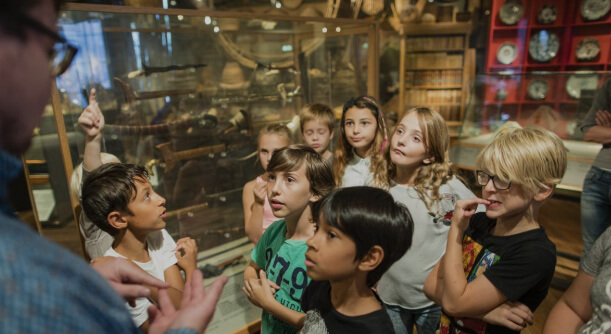 The Natural World
Dive into the natural world with two of these intriguing places, also great for older kids.
Established in 1838 and the oldest zoo in the Netherlands (not to mention in continental Europe), there are 27 historic buildings on-site to wander throughout. With an aquarium, a planetarium, an arboretum and even an art collection, there is surprisingly more here than one expects. (An odd fact: the world's last quagga, a now-extinct subspecies of zebra, passed away at the zoo in 1883, although there are breeding programs now to recreate it).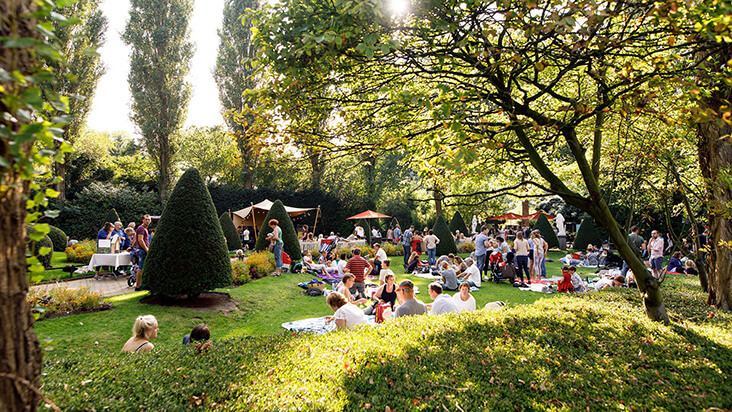 One of the oldest botanical gardens in the world, it was first established in 1638 as a herb garden for doctors and pharmacists of the city in the days of the plague. Step into the world of exotic plants. With more than 4,000 species from all over the world, wander through its greenhouses, marvelling at Victoria, the garden's 150-year-old water lily who opens her blooms daily at dusk, a delightful butterfly conservatory, and a centuries-old agave plant that dates back to the Roman era.
Weird and wonderful, look at the world through the tiniest lens of all at Micropia, a museum devoted entirely to microbes! It was Dutchman Antoni van Leeuwenhoek, an amateur microscope enthusiast (and draper by trade) who was the first person in the world to view bacteria. Dive into his world with some excellent interactive exhibits and a fascinating look at our everyday world, from the most diminutive perspective.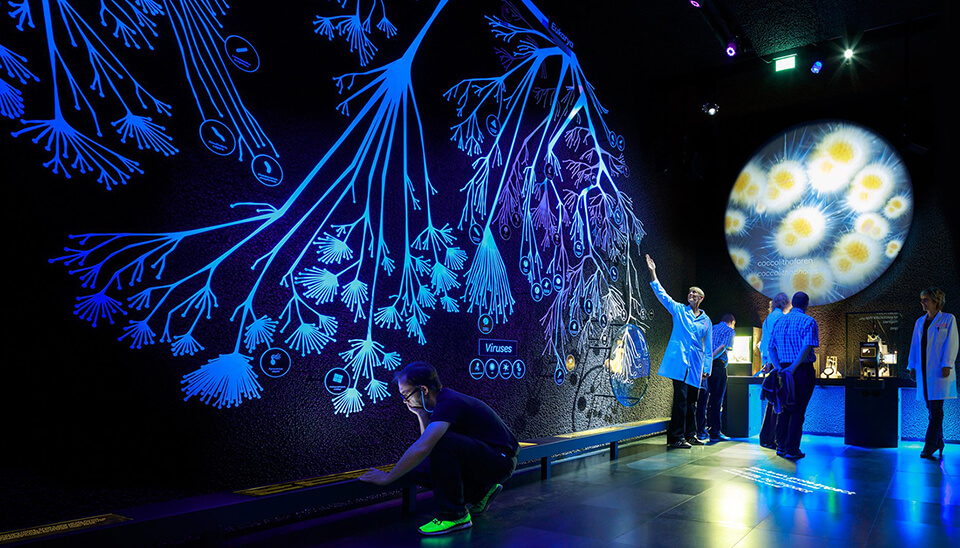 JOIN MORE THAN 70,000 FELLOW WANDERERS