In Deep: Idyllic England in the Cotswolds
The Cotswolds seem to stand still in time. With still-working mills, idyllic rolling hills and verdant meadows dotted with grazing sheep, the well-preserved architecture and quintessentially English elements transport you back into the 12th c. when it was the heart of England's medieval economy. This southeastern England region, named by the U.K. government as an official Area of Outstanding Natural Beauty, is one of our newest destinations; get to know it better here!
The Cotswolds stretches out over 800 square miles (2,070 km), containing five counties, including Gloucestershire, Oxfordshire, Warwickshire, Wiltshire and Worcestershire.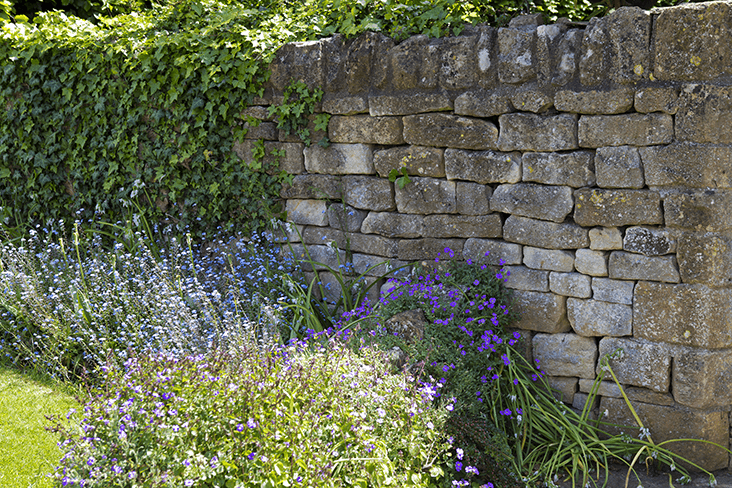 A Woolly History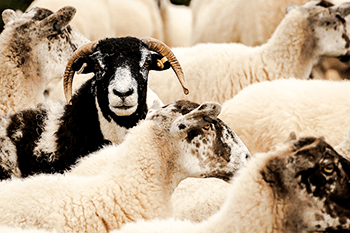 It would be amiss for us to discuss the Cotswolds without first bringing up its illustrious past as the thriving heart of the English wool trade in the Middle Ages. After the Norman conquest of England, the medieval trade in wool became one of the most important drivers of its economy—up to half of it!
In fact, King Charles II passed an act in Parliament expressly to increase consumption of English wool, most notably the 'Burial in Wool Acts of 1667 and 1678 that decreed that all bodies were to be buried in a shroud of wool only, in a wool-lined coffin; otherwise, you could expect to incur a £5 fine! (Incidentally, this is also where the expression "you can't pull the wool over my eyes" comes from.)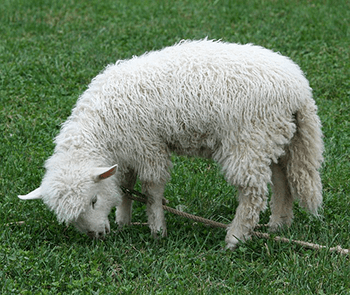 The golden age of the wool trade was during 1250-1350, and it was Cotswold sheep (bred for both wool and meat) that were renowned across Europe to the point where Italian merchants would travel to the Cotswolds to purchase this fine wool.
Towns and villages, as a result of the wool industry, were awash in wealth, owing to the existence of extravagant 'wool churches' or 'cathedrals of wool' in the area, financed by the region's profits and by wealthy merchants and farmers who wished to ensure a good place for themselves and their families in the afterlife. You'll find some of the most richly decorated 'wool churches' in Chipping Campden, Northleach, Winchcombe, Cirencester, and Fairford.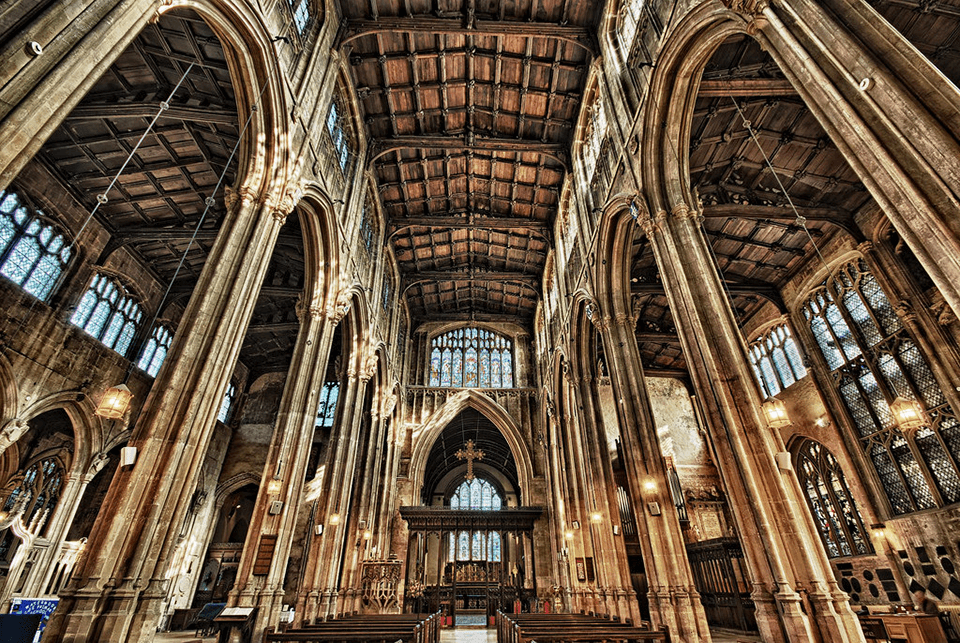 Painswick
Billing itself as the resplendent 'Queen of the Cotswolds', with old buildings that date back to the 9thC, glowing with golden Cotswold stone quarried from nearby. Its riches derive from the wool industry of days past, but it retains its charm thanks to preserved architecture and famous rococo gardens. Surrounding St Mary's Parish Church, an abundance of old yew trees is said to be "the grandest churchyard in England" with its unique tabletop tombs. Immerse yourself in rural England, with its surrounding hills and woodland, and nip off to the pub for a drink with the locals, or cozy up with a cup of tea (in fact, Thomas Twining, the merchant who started Twinings of London tea, was born in Painswick!).

Laurie Lee and Cider with Rosie
The village of Slad is forever immortalized in writer Laurie Lee's semi-autobiographical account of his Cotswold childhood, Cider with Rosie. A coming-of-age series of vignettes details his life at school, a tribute to his mother, tales of the colourful locals, as well as a look at life both before and after the First World War, which also brought the introduction of the automobile, forever changing his generation. This English classic has sold over six million copies worldwide and has been adapted for television multiple times, the last series in 2015.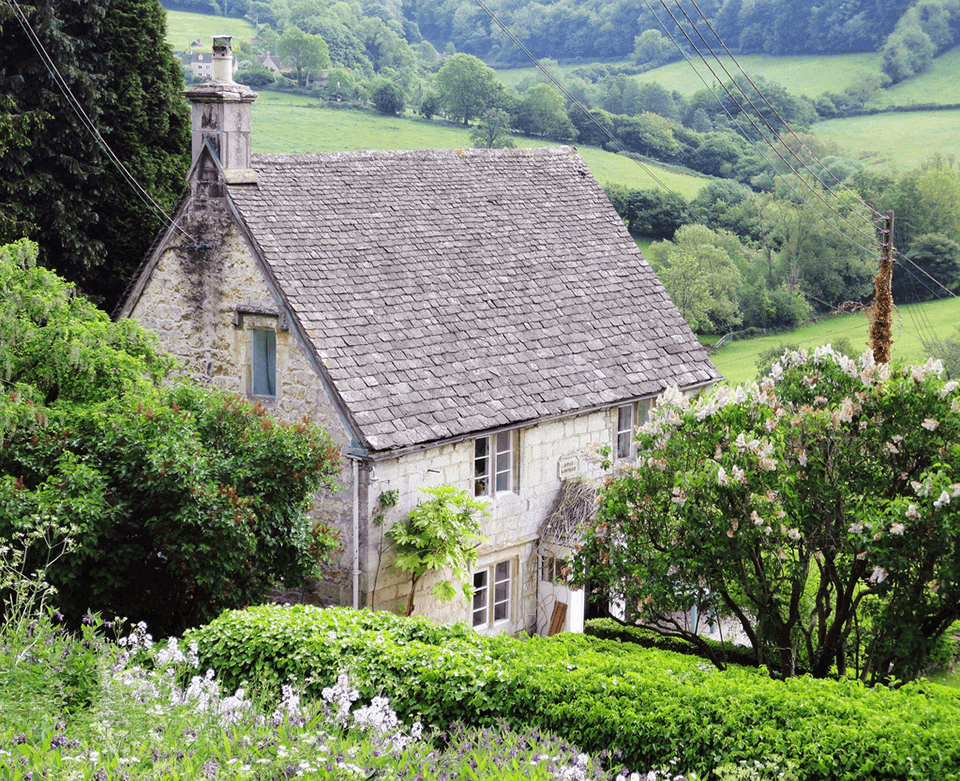 Cheltenham
Cheltenham once held a reputation as a health and spa holiday town, thanks to the curative properties of its mineral hot springs, first discovered in 1716. King George III once made the pilgrimage here to 'take the waters' (drinking them, not bathing in them). Today, it's also known throughout the country for its exemplary Regency-era architecture from the 18th and 19th centuries. Today, it's popular for its many festivals, nightlife, bars, pubs and restaurants.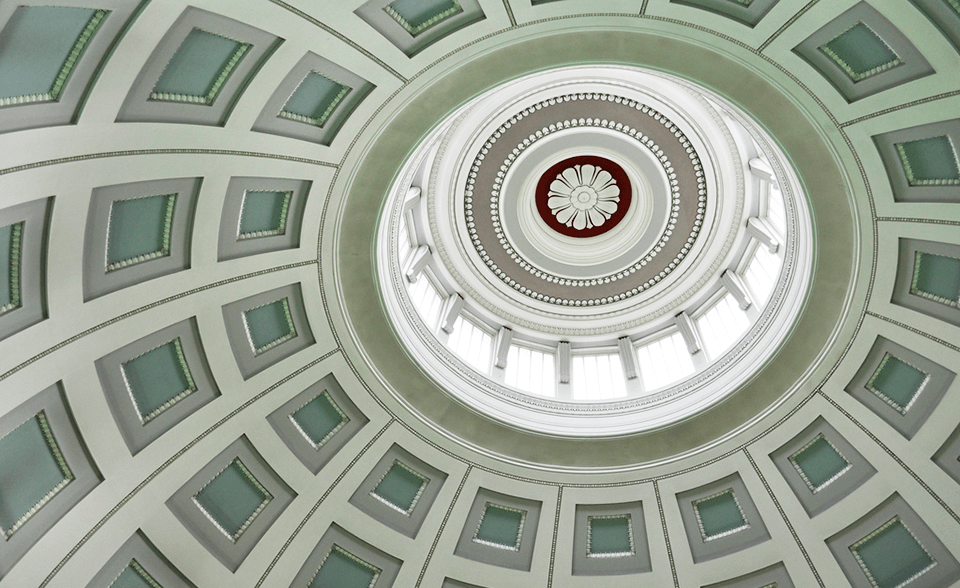 Winchcombe
An ancient settlement, human activity has been recorded as far back as the Mesolithic era. The first abbey of Winchcombe, established in 798 CE, this hidden jewel of a town (population 2,500!) is filled with black and white half-timbered buildings, along with the golden Cotswold limestone buildings particular to the region.
The parish church of St Peter remains a fine example of a 'wool church' with all its finery; its gargoyles are said to have been modelled on local people, and inside, there is an embroidery said to be the work of Catherine of Aragon, Henry VIII's first wife.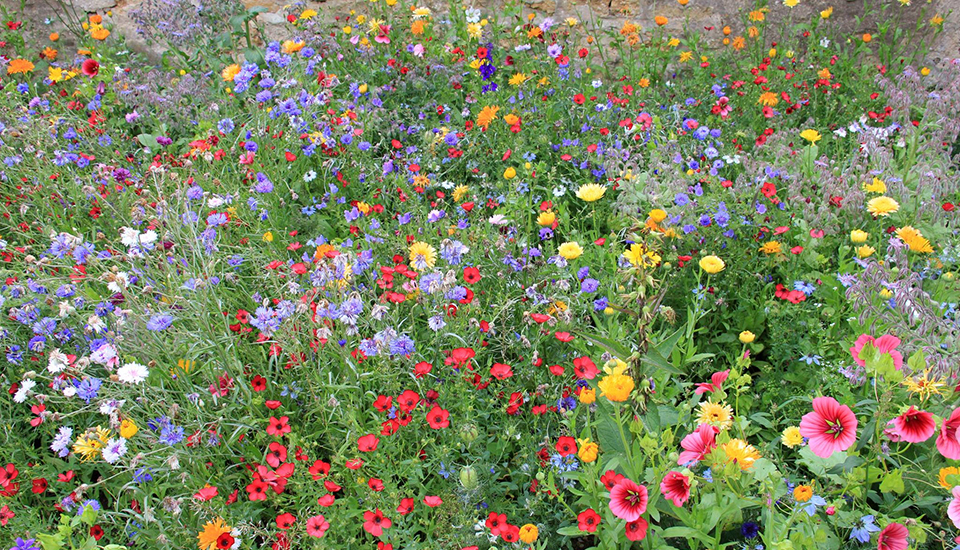 Broadway
Often referred to as the 'jewel of the Cotswolds', many well-known artists have been inspired by this gem over the years, including Oscar Wilde, Claude Monet, John Singer Sargent and more. The author Henry James once wrote, "Broadway and much of the land about it are, in short, the perfection of the old English rural tradition". It's also in here where you'll find the heart of the Arts and Crafts movement, especially at Broadway Tower, which Arts and Crafts founder William Morris used as a retreat. Its main street features Tudor, Stuart and Georgian buildings, and is one of the longest in England.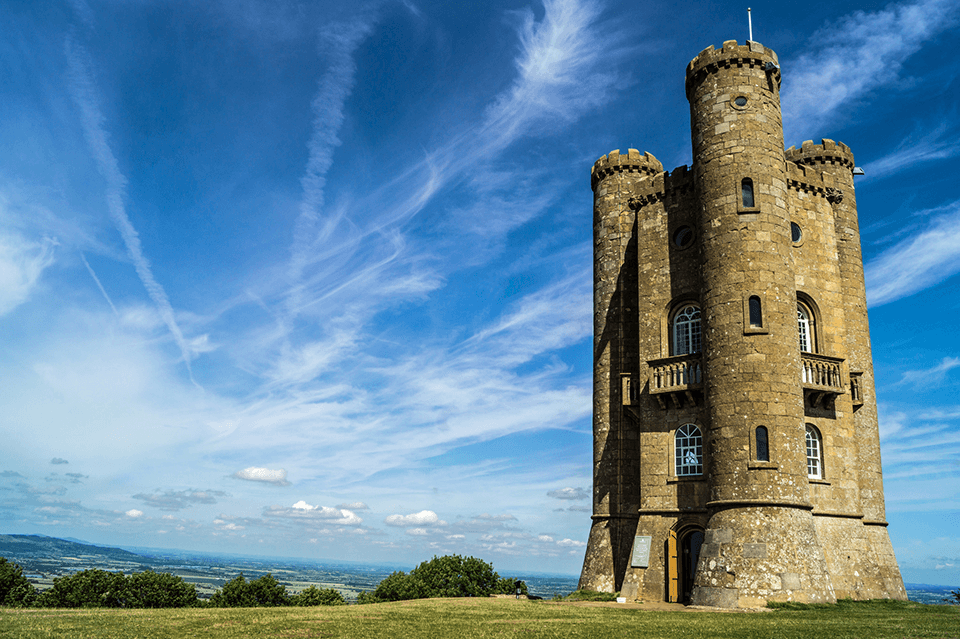 Sudeley Castle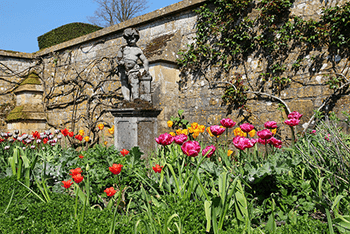 The final resting place of Katherine Parr, the sixth of Henry VIII's wives and one who survived him, she, unfortunately, died in childbirth. Intriguingly, Katherine was the most-married queen of England: Henry VIII was her third husband, as she was widowed twice. After Henry's death, she married Thomas Seymour. Sudeley Castle is where her remains lay; a working castle which is also a residence, it is renowned for its ten award-winning gardens, where four of England's queens have walked (Anne Boleyn, Katherine Parr, Lady Jane Grey and Elizabeth I).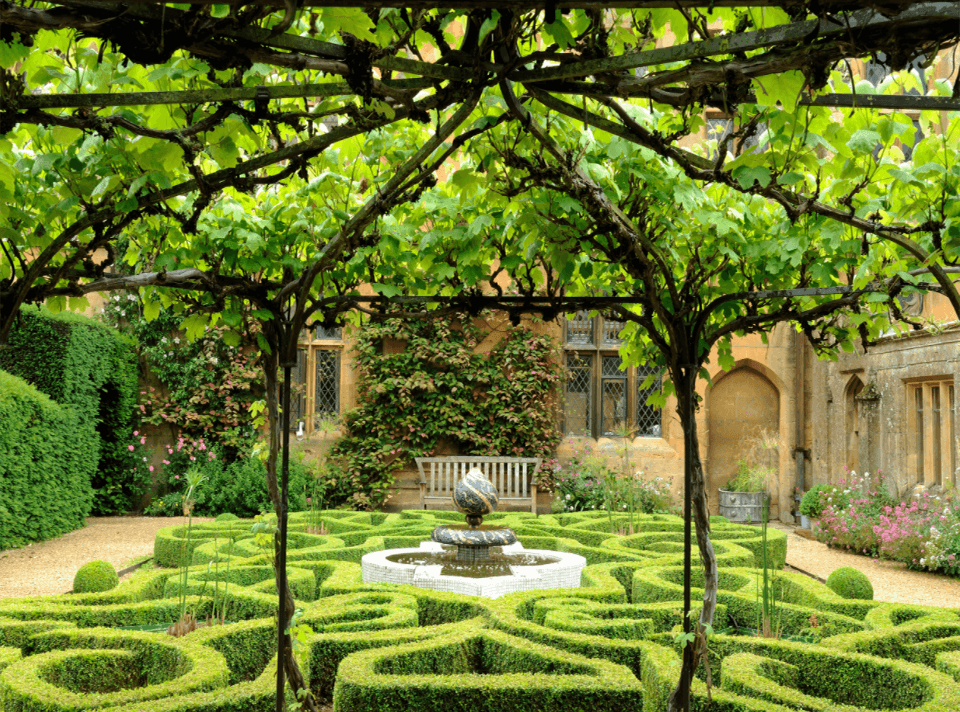 Hailes Abbey
The ruins of this former Cistercian abbey are steeped in history. Dating from the 13thC, it was founded by Richard, Earl of Cornwall (the younger brother of King Henry III) after he was saved from a shipwreck. The abbey was supported financially by pilgrims who made the trek to see 'the Holy Blood of Hailes', allegedly a vial of the blood of Christ, although King Henry VIII's commissioners declared its contents to be nothing more than the blood of a duck. Now managed by the National Trust, you will also find Hailes Church next door, which predates the abbey.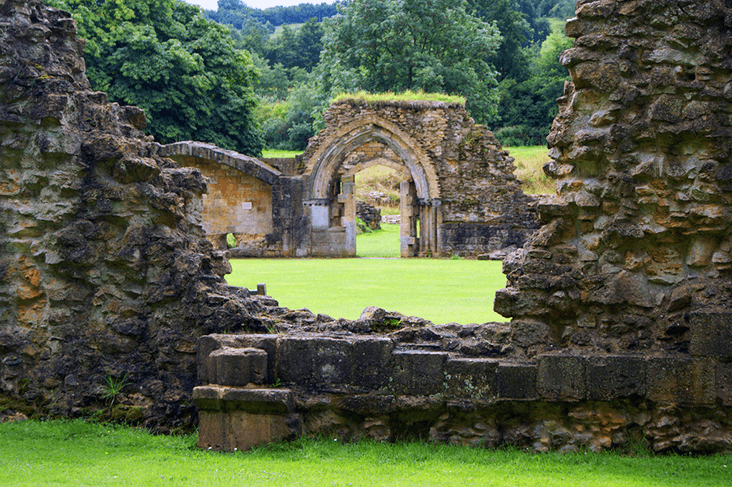 JOIN MORE THAN 70,000 FELLOW WANDERERS