Travelling Consciously with African Bush Camps Founder, Beks Ndlovu
Born in Zimbabwe and raised in South Africa, Experience Designer Michele Harvey has guided and planned over 200 trips for B&R and was our first-ever guide in South Africa. In this interview, she connected with long-time friend and trusted business partner, Beks Ndlovu, Founder of African Bush Camps, to discuss conservation, travelling consciously and how tourism can be used as a force for good.
---
In Conversation with Beks Ndlovu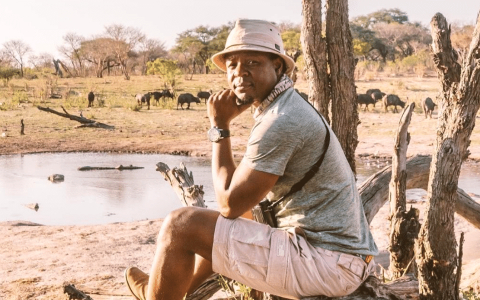 Michele: I'm talking tonight with Beks Ndlovu, founder of African Bush Camps. We met Beks some 20 years ago when he was a professional guide in Zimbabwe, and today he's the founder of African Bush Camp and offers many phenomenal experiential safaris. He's one of our favourites and a preferred supplier for our offerings in Southern Africa. So Beks, take us through some of your stories!
Beks: The journey for me really started as an entrepreneur about 18 years ago. I was leading safaris throughout Africa and selling my services as a professional guide. It got to a state 16 years ago where I felt that a business relying on me alone has far less impact on Africa and on the world given all of the environmental, wildlife and community challenges that I've experienced over the years while guiding throughout Africa. And I got a sense of the fact that there is so much more to be done. There are statistics out there stating there's going to be a scramble for resources because of global warming and the impact on these resources, given the looming population of the world, particularly in Africa.
And that 16 years ago, the reinforcement of the belief that tourism can really be used as a force for change and a force for good for conservation and the improvement of livelihoods of the people around Africa.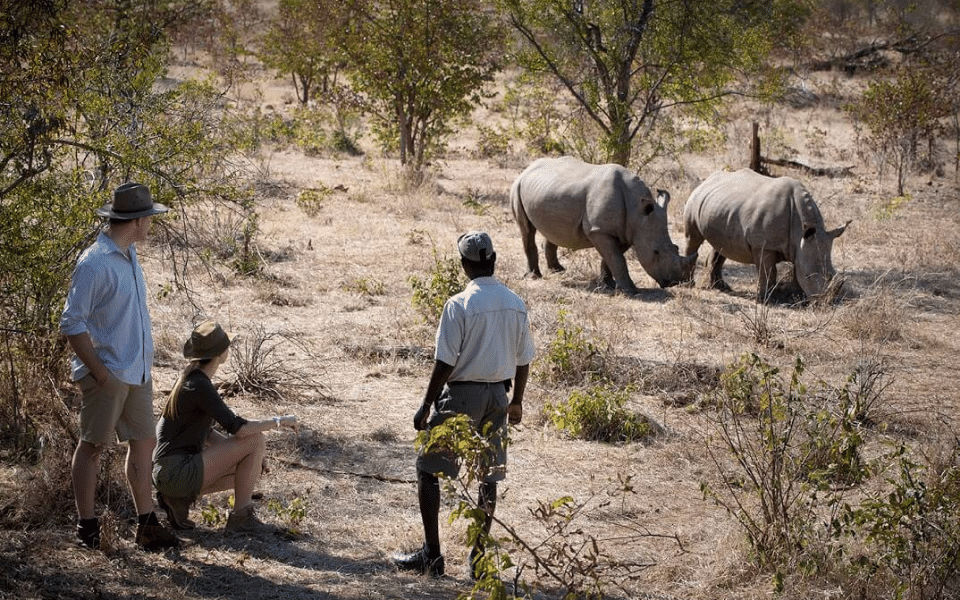 So with that in mind, I had the opportunity to start my first safari camp in Zimbabwe. That was in 2006, and of course, Zimbabwe was going through its own sets of challenges. But it has continued to do amazing conservation work and be at the forefront of its wildlife. So we were able to grow a tourism business over the last 16 years. In the back of 2006, I went and established myself in Botswana, where I started developing my second and third camp and then went back to Zimbabwe to develop more.
Today we have 15 camps spread between Zimbabwe, Botswana and Zambia as a result of this growth and we are about to launch our 16th camp in Botswana in the Okavango Delta.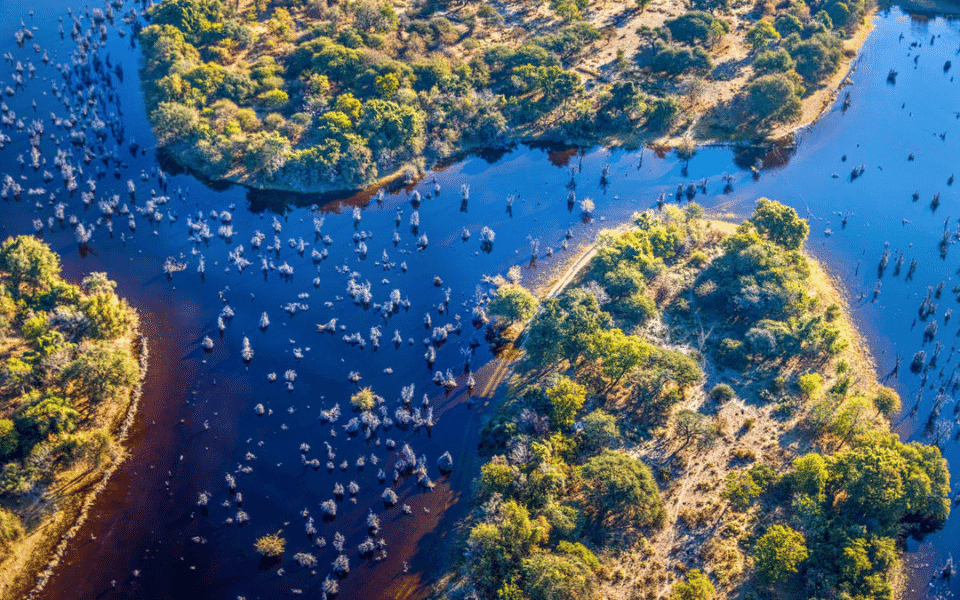 The growth has been quite something and most of it has really been over the last eight years. A lot of that was born out of impatience of being able to be effective and having a high impact through tourism in areas where we feel is most attention. So that journey has been very satisfying. Of course, we would like to do a lot more but we're very grateful that this business has grown as a result of people like Butterfield & Robinson supporting us and really believing in our conservation story.
A Safari Experience at Linyanti Bush Camp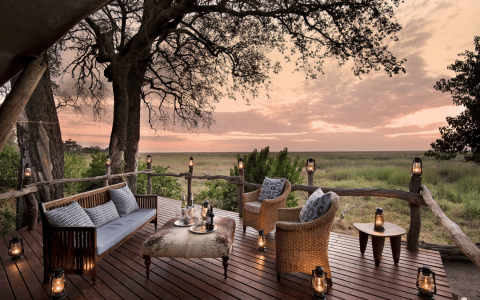 Michele: That's phenomenal! I just want to share my first experience of an African Bush Camps property. We were at Linyanti Bush Camp and we were sitting around the campfire and chatting and wonderful stories were coming out of that with the background of all of the sounds. The next minute, there was a sound that I couldn't pick up. The guide jumps up and clicks his fingers and says "that's a lion, let's go find it," and for me, that was the most refreshing safari experience I had in a long time and that's the kind of experience that stayed with me with every visit to your properties. The guides have the freedom to explore and the passion, and that's why I love working with you and your guides. That ethos of delivering more than just a safari experience and giving people something that's more intangible. Safari can leave you with a very moving experience and so much of it comes from how the guides respond to things.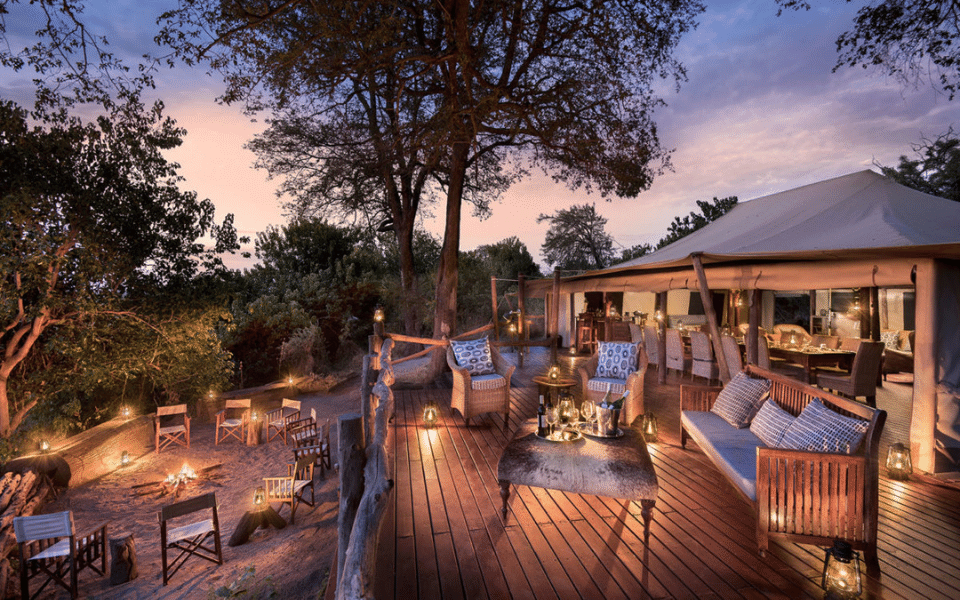 Beks: Thank you so much, Michele. I appreciate that you highlight the guides as integral to the magic, that's what I've always believed, given my background in guiding. Today, that's one area of our business that we really invest in. We really believe that a phenomenal guide will change a good safari into an exceptional experience–and that's what our guiding team does.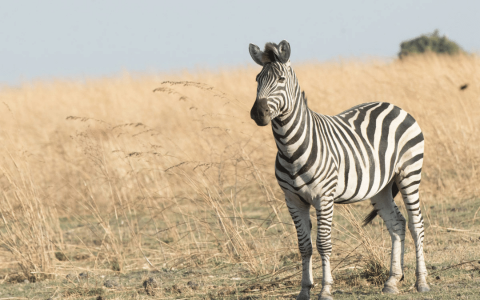 Michele: I think it's worth reiterating at this stage to our travellers that the importance of tourism dollars in Africa goes well beyond tourism dollars in Europe, for example. We're talking about conservation and community upliftment. It's absolutely critical now that we're into our sixth mass extinction. And it's not just about resources, it's about intact ecosystems that are vital for planetary function. We hold hope that tourism is going to rebound in the long run and Africa will appeal greatly to people following (the pandemic). I do find one of the ups of this whole experience has been re-finding our sense of belonging and that longing to get back to nature and reconnect. Beks, what about positive lessons through all of this? Are there things in your toolbox that will take you forward?
The Conscious Traveller
Beks: One of the focuses, when we started building our business, was to appeal to an audience that I call the awakened traveller or the conscious traveller. Of course, when you're just starting out, any business is good business. But what we seek to do is to convert people into conscious travellers. Over the years as our business has progressed, we found that there's a great need for us to foster the right kind of relationships with the trade and make sure that our messaging helps travellers understand what sort of force tourism is and what good can come out of tourism.
Going forward, our message is to say 'look, we all have a responsibility towards travel,' and it's making sure that the awareness is up there from the time someone calls the office wanting to go on an African safari. But for our trade people like yourself, it's to be able to talk about the importance of travelling to Africa and what the tourism dollars actually do to the people on the ground and to the wildlife. For us, that speaks to making sure we cement solid relationships with the B&R's of this world in order to make a more meaningful difference to conservation and to our communities. We believe that by making sure that we get more of the conscious traveller, we can have more resources available to us and more of an influence into carrying out our purpose.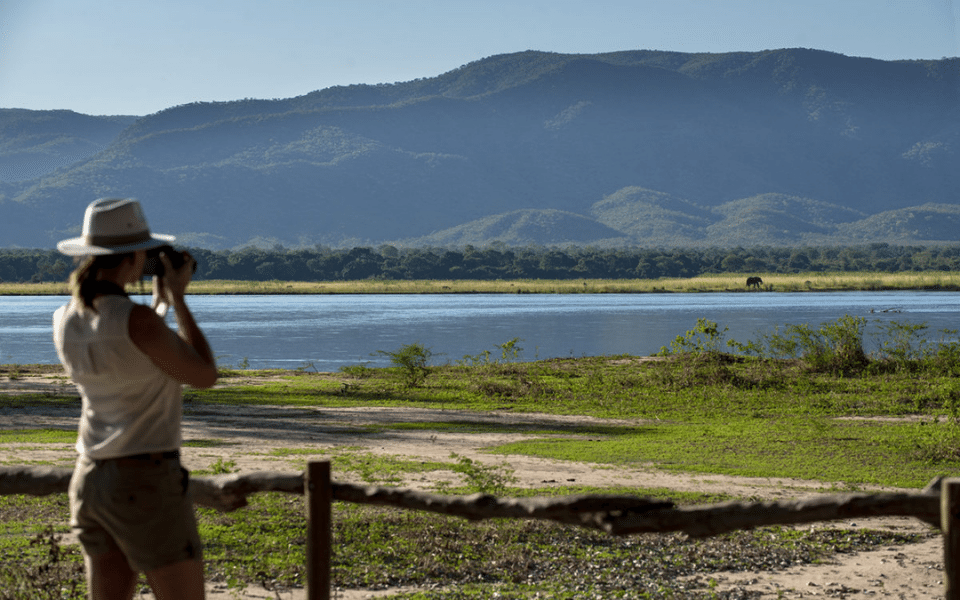 Furthermore, there has been this thing in the past where people spend two nights in each location and try to cover as much ground as possible. Going forward, we should start to travel slowly to fewer places and get immersed into the wildlife, the cultures and the challenges of the landscapes. And it's only through that in which our travellers will really get an understanding of what our roles and responsibilities are. Although we're closer to the wildlife and the communities, what we're really looking after is taking care of the health of the entire globe. And we need to partner together to do this, we can't do it alone. And it's only through spending enough time in these areas for people to actually get it. Our aim is to ensure that we encourage people to spend more time in each area so they get the opportunity to have a deep and meaningful understanding of what we're doing. It's not just about restoration, it's about having an impact and being able to make that contribution.
Michele: That's a lot to let sink in, wow. As an Experience Designer, I really welcome a lot of your ideas and I know for us, it's often a challenge to convince people to really slow down despite B&R's motto of "slowing down to see the world." When it comes to Africa, people sometimes want to visit three countries during one trip. I think we really need to drop it down a notch, and if there's a place to do that, it really is Africa. I would love to see more longer stays at camps and more immersive experiences with less impact on the overall environment. That is something we are looking into within our trip planning team. There are so many implications with tourism that can be negative, but there are a lot more positives on the African continent. In your 18 years of safari experience, what and why makes for you the most incredible safari experience? Has it been a migration? Has it been seeing the gorillas? What has struck you that moved you to the core?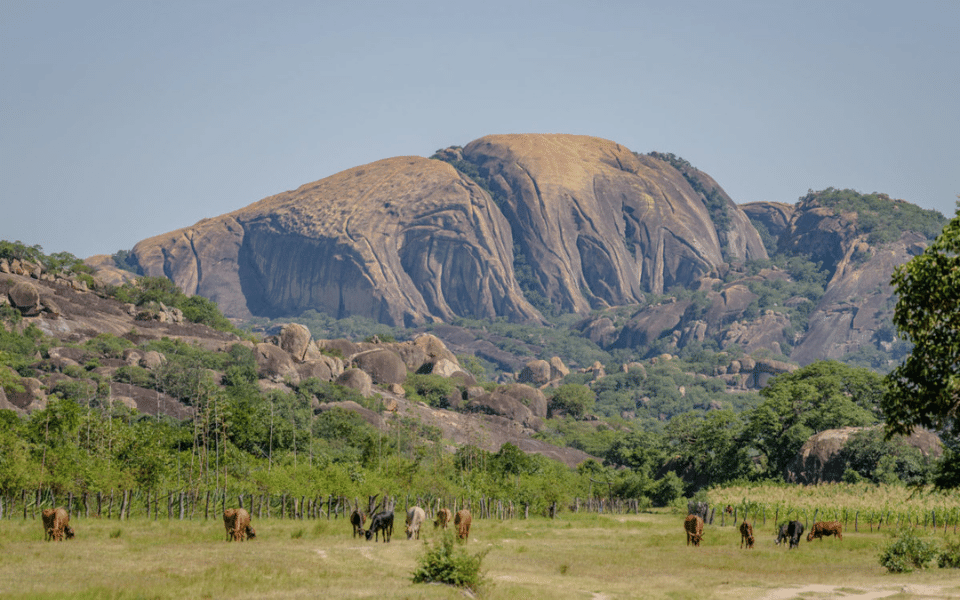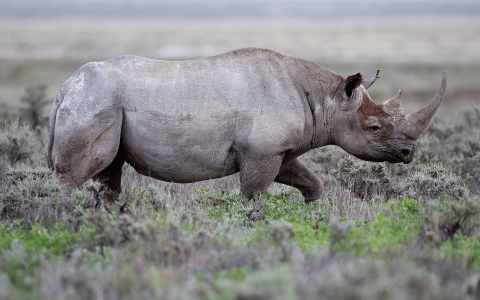 Beks: I guess my most impactful safari experience was from when I lived in Matusadona where I was guiding and managing a small lodge that was floating on Lake Kariba. Part of my job was to track black rhino, which are highly endangered. Every morning, I went out and would track these magnificent beasts. And when you do find them, it becomes such a satisfying thing because you're likely to encounter lions, elephants and buffalo, and these are the obstacle courses in order to get to the rhino. The memory of being able to go out when there was a report that one of the rhinos successfully had a calf for the first time in years was very exciting. We managed to track this female and the calf and proceeded to spend 15-20 minutes with it. There was an altercation when the wind changed, but being able to see this tiny replica of this humungous beast out in the wild was very special and unique.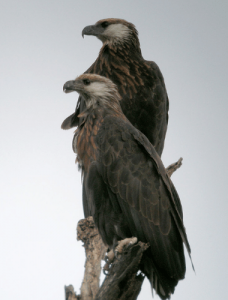 Michele: It's amazing that you mention Matusadona because I remember the floating pontoons, we stayed there a couple of times! The black rhino experience was extraordinary. During a particular visit to the area, I witnessed a young rhino up close and really saw its little lips. That was the first time I truly understood the difference between the black rhino and the white rhino in the lip structure because I could see the little hooked tensile at the end of its nose curl as it tried to browse. It was an extraordinary moment of understanding.
Last year, I was in Madagascar and for the first time. I really got an understanding of extinction. A highlight of my trip to Madagascar was seeing the world's rarest bird of prey at the moment, the Madagascar fish eagle. I could feel the loneliness, there's something like 10-20 viable mating pairs left in Madagascar. I looked at the bird as we floated by the rocky outcrop and watched it take flight. It let out one of its haunting cries and that was that moment where I felt like I saw what extinction was because, in my lifetime, that bird will not make it. Our continent is full of these amazing stories of success and heartbreaks, so what we do is extremely important. Thank you Beks for what you do and for being the ambassador of everything good on this wonderful continent. I look forward to the new world and bringing more people to show and share these experiences through phenomenal guides who share the ethos that we all have.
Beks: Thank you very much Michele and a big thank you for all of your support over the years. The B&R team has been absolutely incredible and I've really been supportive of the work that you all do so thank you.
JOIN MORE THAN 70,000 FELLOW WANDERERS