Our Favourite Hotels in Jordan
Blessed with otherworldly desert landscapes, Nabatean relics, Crusader castles and fascinating Christian mosaics, a trip to Jordan will lure you in with its infatuating mix of ancient traditions and modern luxury. And while you'll spend your days soaking in the Dead Sea, uncovering the secrets of ancient Petra and riding camels in the footsteps of Lawrence of Arabia, a journey here is best served with luxurious sanctuaries that act as an ideal base to explore its surrounding beauty and pink-hued cities.
From secluded eco-lodges where local Bedouins prepare fresh bread each morning to five-star resorts with a contemporary kick, here are my top picks for the best places to stay in Jordan.
---
Welcome to where tradition, opulence and hospitality come together to create the ideal sanctuary. Situated in the heart of Amman, The House Boutique is within walking distance from the hustle and bustle of the city, from shopping streets to pristine government centres. Take in views of Amman from the rooftop bar and terrace, splash around in the pool and dine at the lavish restaurant. When it comes to superior indulgence, The House boasts lavish luxury and offers guests all the amenities needed for a sleek, chic stay.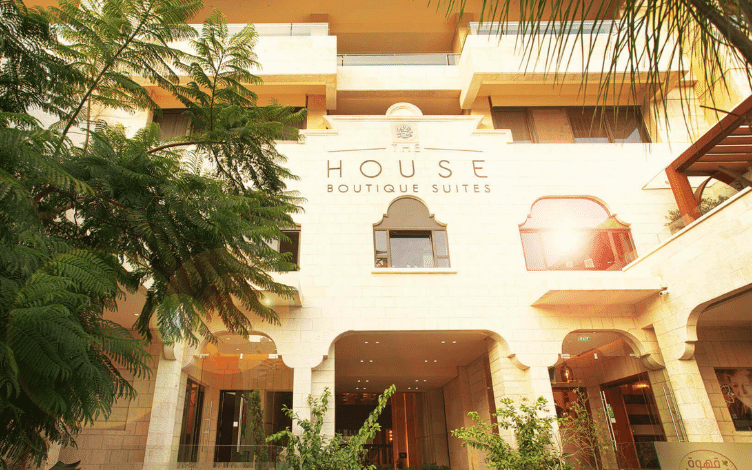 My favourite thing about this hotel: Amman is generally a city of chains: Four Seasons, Fairmont and Intercontinental all have great offerings, but I find myself seeking more locally owned places these days.
---
Nestled deep in the heart of the Dana Biosphere Reserve, at the end of a rugged track, an idyllic candle-lit lodge awaits your arrival in the magnificent Wadi Feynan. Not a luxury stay per-say but a true Eco Lodge experience, Feynan is located "off the grid," relying entirely on their own materials. Candles light the majority of the lodge at night. Solar heating is used for water. Waste and compost scraps are all recycled. Each morning, fresh bread is prepared by local Bedouins. Bed down here, and you will see why National Geographic has rated it among the top 10 Eco Lodges in the world.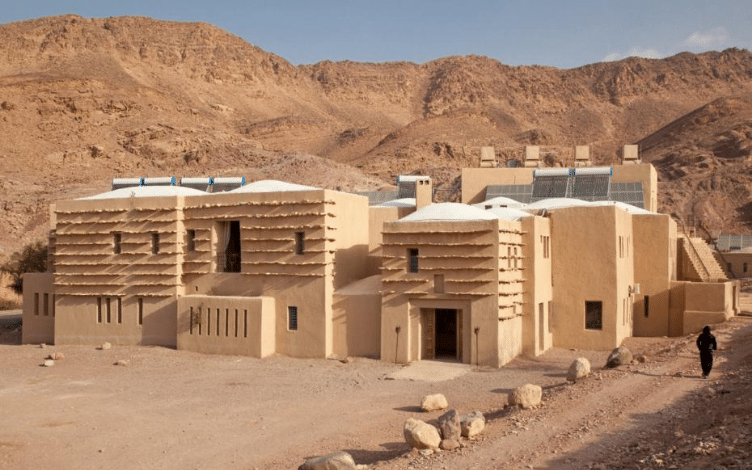 My favourite thing about this hotel: The true "eco" feel. Not just lip service. Meritorious cuisine, solar panels, candle lights at night, star gazing on the rooftops and local hires of staff and guides. It warms the heart.
---
This five-star hotel is perfectly situated at the entrance to the Siq, leading into the ancient city of Petra. Designed by the recipient of the Agha Khan Award for Islamic Architecture, I love its exciting combination of natural stone and handcrafted wood with Middle Eastern fabrics and textures. Best of all, it's the perfect base from which to explore the historic city surrounding you.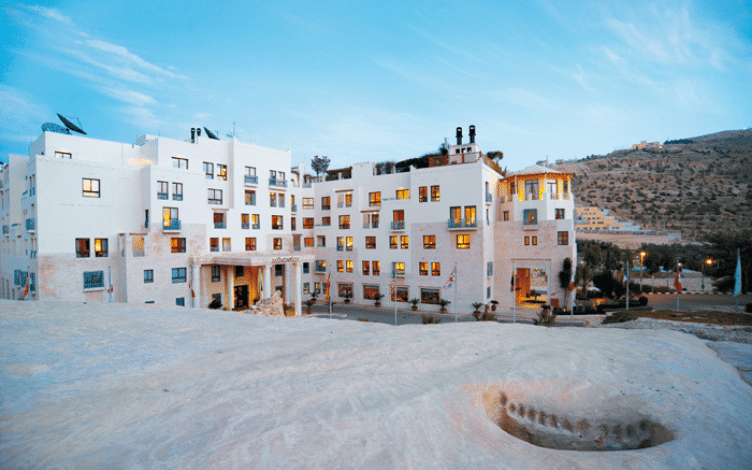 My favourite thing about this hotel: Location, location, location! Petra involves long days of walking into the ruins and exploring. I love this hotel as I love being in front of the Treasury with travellers. Some can choose to walk back to the hotel for a bit of relaxation and others can choose another walk—perhaps up to the high place of sacrifice. No need to worry about taxis and transfers, Mövenpick sits right across the street from the entrance to the site.
---
This luxurious Kempinski Hotel is one of Aqaba's finest accommodations. Located on the magnificent Red Sea itself, it's still close to all the best shops and restaurants downtown. Kempinski embraces local hospitality and nurtures it with a precise European style of luxurious standards, coupled with the finest facilities and amenities. Best of all, its strategic location from Jordan's top attractions such as Wadi Rum, Petra and the Dead Sea promises you a memorable adventure like no other.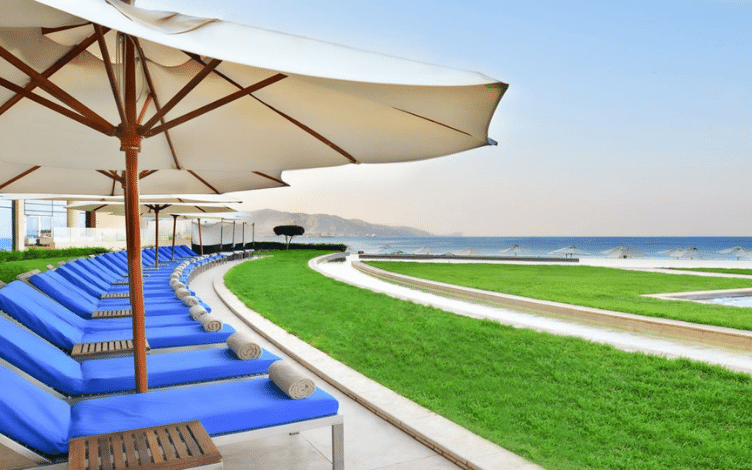 My favourite thing about this hotel: I know it's small, but I love the sand and patio around the pool. I don't know what they did, but it doesn't retain heat so you can walk on the sand and not burn your feet! In a place where the sun often shines, it's no small feat.
---
Tucked away in the Wadi Rum, this remote and secluded eco-conscious camp with a full suite of modern amenities is tastefully decorated to blend in with the local surroundings. With mesmerizing views of the pink and luscious landscapes, you'll get to intimately commune with nature and feel the serenity of the world around you, while enjoying modern conveniences and chef-prepared meals.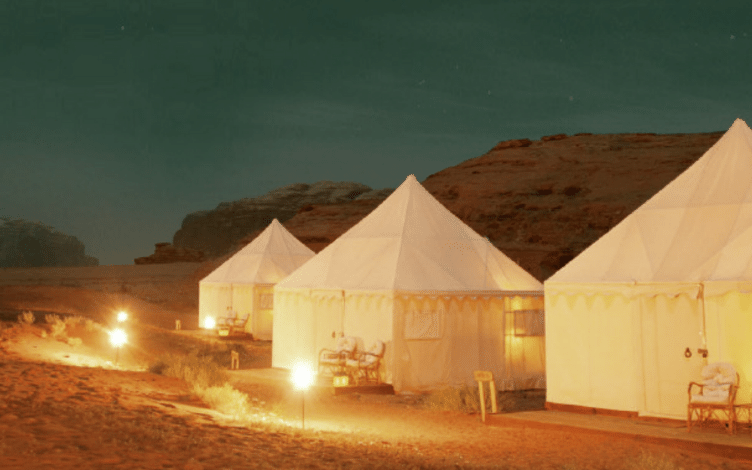 My favourite thing about this hotel: Location. Yes, this is a theme around my hotel preferences! In the Wadi Rum, you are often forced to choose between creature comforts and being in the actual protected area surrounded by sand dunes and towering red sandstone cliffs. At Bedu, you get the best of both worlds!
---
Don't just dream about it, see and stay for yourself! Get in touch with Nathan to see how he can craft your perfect adventure to Jordan.
JOIN MORE THAN 70,000 FELLOW WANDERERS