The 11 Best Restaurants
in Edinburgh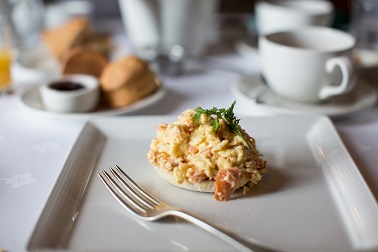 Scotland can raise some eyebrows when it comes to their cuisine.
Usually, it tends to conjure up images of dishes that are shrouded in mystery and strongly divided opinions, such as haggis and black pudding (both of which can be delicious, by the way).
In Edinburgh, local establishments are elevating the dining experience here by combining locally-sourced, traditional Scottish meals with modern twists.
The city bears the most Michelin stars in the country but what's even better, is that many of these acclaimed Chefs are opening up more approachable locations, of the gastropub and bistro variety, making great food accessible to everyone.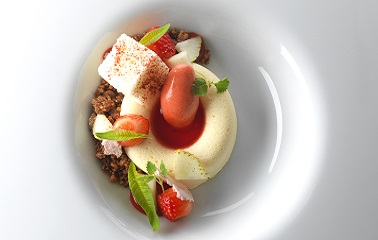 Add to this a wide range of cultural influences, unique experiences and innovative menus, and the result is a rising food scene that's beginning to rival London when it comes to the best places to dine in the UK.
Next time you find yourself in Edinburgh, here are my top picks on places to dine on local fare (haggis-free options included).
---
Timberyard plates traditional Scottish dishes in a trendy brick warehouse.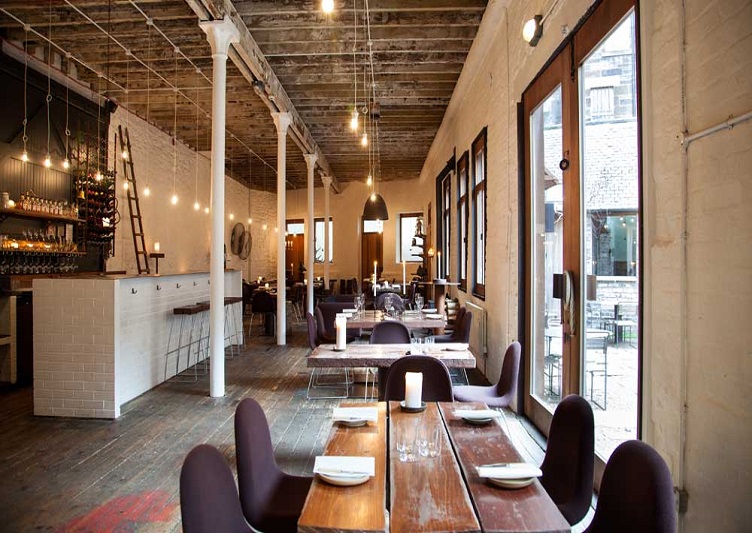 All meals are made with ingredients from artisan growers, breeders and foragers and accompanied by herbs and edible flowers from the restaurant's small garden.
---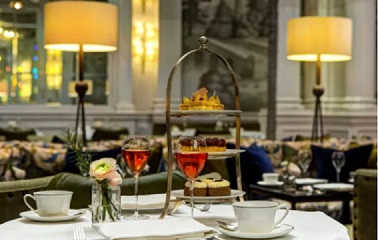 Settle into cozy, wool-covered banquettes and indulge in modern Scottish cuisine at Number One.
Located in the Balmoral Hotel, Number One is an Edinburgh institution of fine-dining that's worn a Michelin-star for 16 consecutive years.
Their art-inspired dining room sees a large triptych print of a Scottish oak tree accompanied by artwork from the Royal College of Art in London.
---
Housed in a small cottage dating back to 1836, find this rustic dining spot that once served as a gardener's home in the Royal Terrace Gardens, at the base of Calton Hill.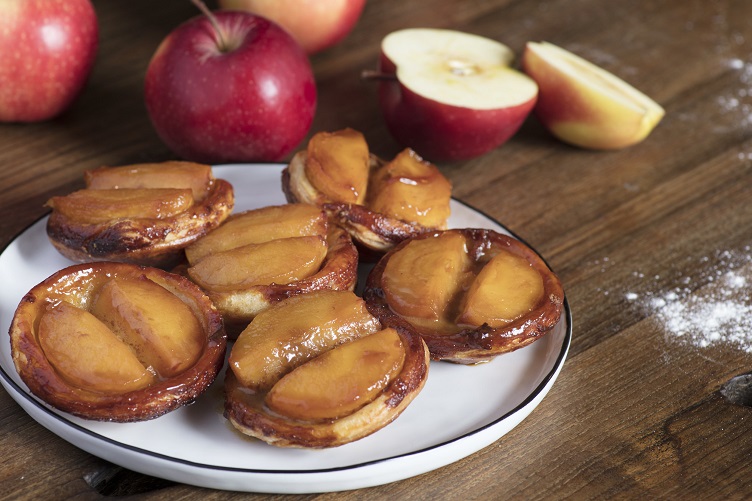 Seated at one of their communal tables, enjoy either brunch, something à la carte, or a creative seven-course menu, using only local and seasonal ingredients.
See (And Stroll) For Yourself
On our Scotland Walking trip, you'll make your way through the annals of history, from legendary golf courses, castles, Arthur's Seat, and the hills, valleys, and glens of this wild and stirring place.
DETAILED ITINERARY
The Table has a mere ten spots for lucky diners to get a front-row seat as their Chefs craft a seven-course menu from an open-air kitchen.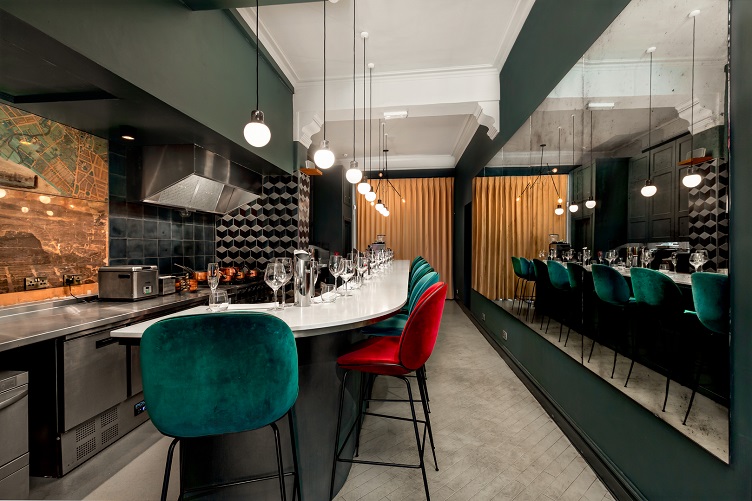 Guests can interact and ask the Chefs questions as they watch their meal come to fruition in an intimate and relaxed setting.  
---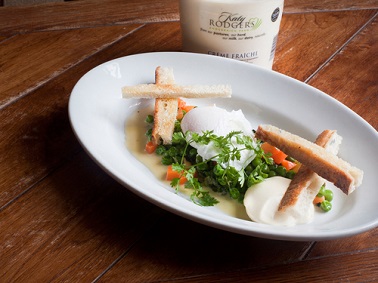 L'Escargot Bleu brings France to Scotland in this quaint bistro restaurant.
Sample snails from the Isle of Barra and Wagyu beef from the Scottish Highlands in an atmosphere that stirs up images of small-town France, with vintage posters lining the walls, gingham tablecloths and wicker bread baskets at every table.
---
Enjoy French fusion worthy of its Michelin star in the sleek dining room of The Kitchin.
The philosophy here is "From Nature to Plate," with Chef Tom Kitchin using only Scottish produce as well as undertaking all the butchering of meat and in-house to ensure diners are consuming the freshest food possible.
---
Scran & Scallie is the result of two Michelin-star rated chefs (including Tom Kitchin of The Kitchin) opening up a gastropub to serve quality Scottish 'scran' (food) in an unpretentious setting.
Home-cooked, farm-to-table meals are the focus here, presented among a rustic decor of reclaimed wood furnishings, tartan and tweeds, exposed brick and Scandinavian touches.
---
Enjoy a mezze-style spread inspired by Levantine flavours in this hip restaurant and cocktail bar.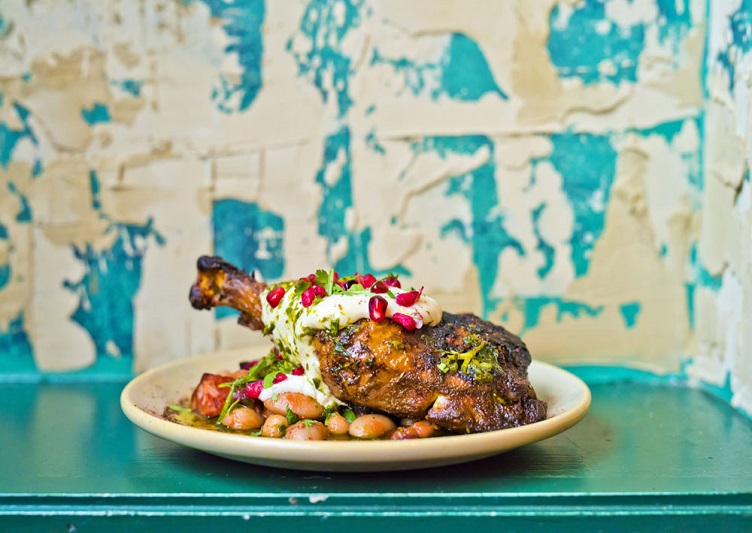 Share small plates, housemade dips, and meats fired over a charcoal grill in a colourful setting of vividly coloured tiled and tapestried walls.
---
Found in the heart of Edinburgh's Old Town, Odine is the spot for, as they call it, "proper seafood".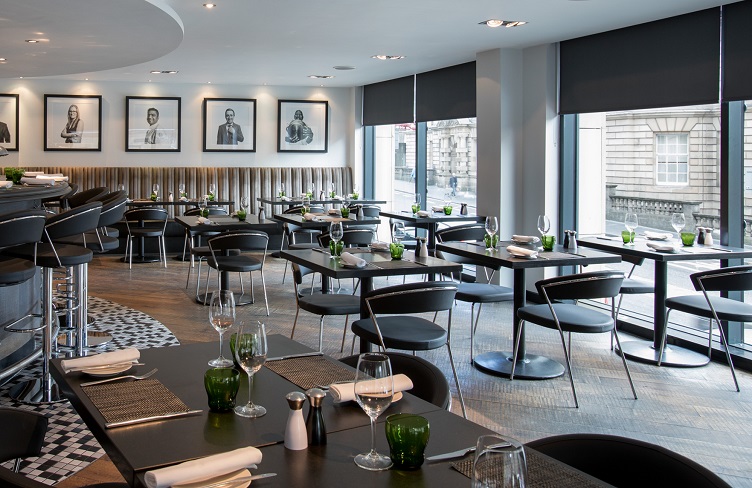 Their menu consists of seafood and shellfish fresh from Scotland's East Coast and pays homage to the local fishermen who provide them with their daily catch.
---
Edinburgh-born Martin Wishart is lauded as one of the most respected Chefs in the UK, and upon a visit to his celebrated restaurant, it's easy to see why.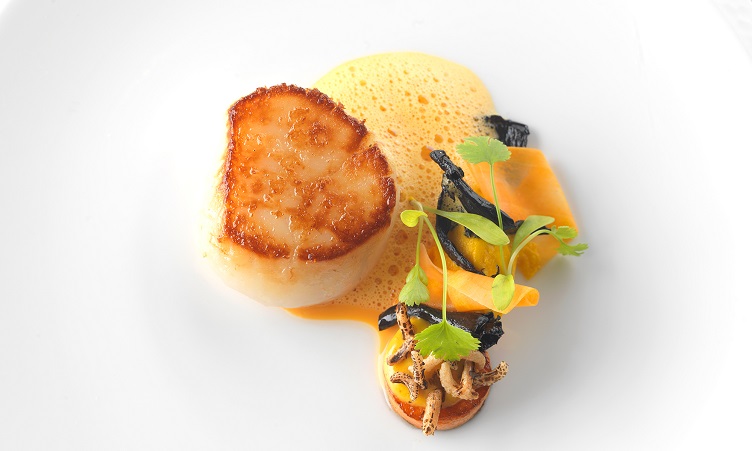 His Michelin-star restaurant found in the Port of Leith sees a dining experience that's equally classic French as it is proudly Scottish, with dishes like Emmental Soufflé and Peterhead Mackerel holding equal weight on the menu.
---
Tucked away in a building by the gates of the Edinburgh Castle, The Witchery has made a name for itself as one of the most famous restaurants in Scotland; a title brought on from its classic Scottish menu, historic location and enchanting Baroque decor.
Head here for a memorable dinner or a traditional Scottish High Tea.
JOIN MORE THAN 70,000 FELLOW WANDERERS